Discussion Starter
·
#1
·
Hey guys, we do custom headlight fabrications to all sorts of vehicles, mainly on entry and high end luxury cars. We are known for creating the "Iron-Man" LED modification for the Infiniti G37 headlights, so we're very experience in the headlight field when it comes to opening them up and incorporating new and unique ideas for form AND function.
With that being said, one of our affiliated companies (D2Forged) has a 2011 Nissan Titan they are working on. The entire truck is blacked out and the only missing piece is the headlights.
After reading up on this forum (which by the way is very informing), we came to a conclusion that opening these headlights wouldn't be an issue. Little did we know, most of the headlights you guys opened up were 08 and older.
Now, I just wanted to confirm a few things.
Are the headlights from 04 to 11 the same shape? Would it be a direct swap?
Can you confirm that 04-08 headlights can DEFINITELY be baked open
Has anyone tried opening aftermarket OEM style headlights? How's the quality? (we worked on a few, it's a hit or miss depending on the vehicle model).
To those with 04-09's... please post what brand stamp you see on the bottom of the headlight lens. The 2010/11 lens is stamped by NISSAN Visteon. I know that from 08+, Nissan started to use a cheaper headlight manufacture, the headlights are no longer made by Ichiko, but instead some cheap factory that permanently seals the headlights with silicone which melts at far greater temperatures than regular headlight seal does, the headlight will melt before the silicone even gets soft.
Please give us any input you have, and I will do my best to update you on the work we can offer for the Titans and if theres good enough interest, we would love to become a sponsor/vendor for this forum. Judging by the size of these headlights, I'm positive I can retrofit G37 projectors with Iron-Man LED's into these headlights.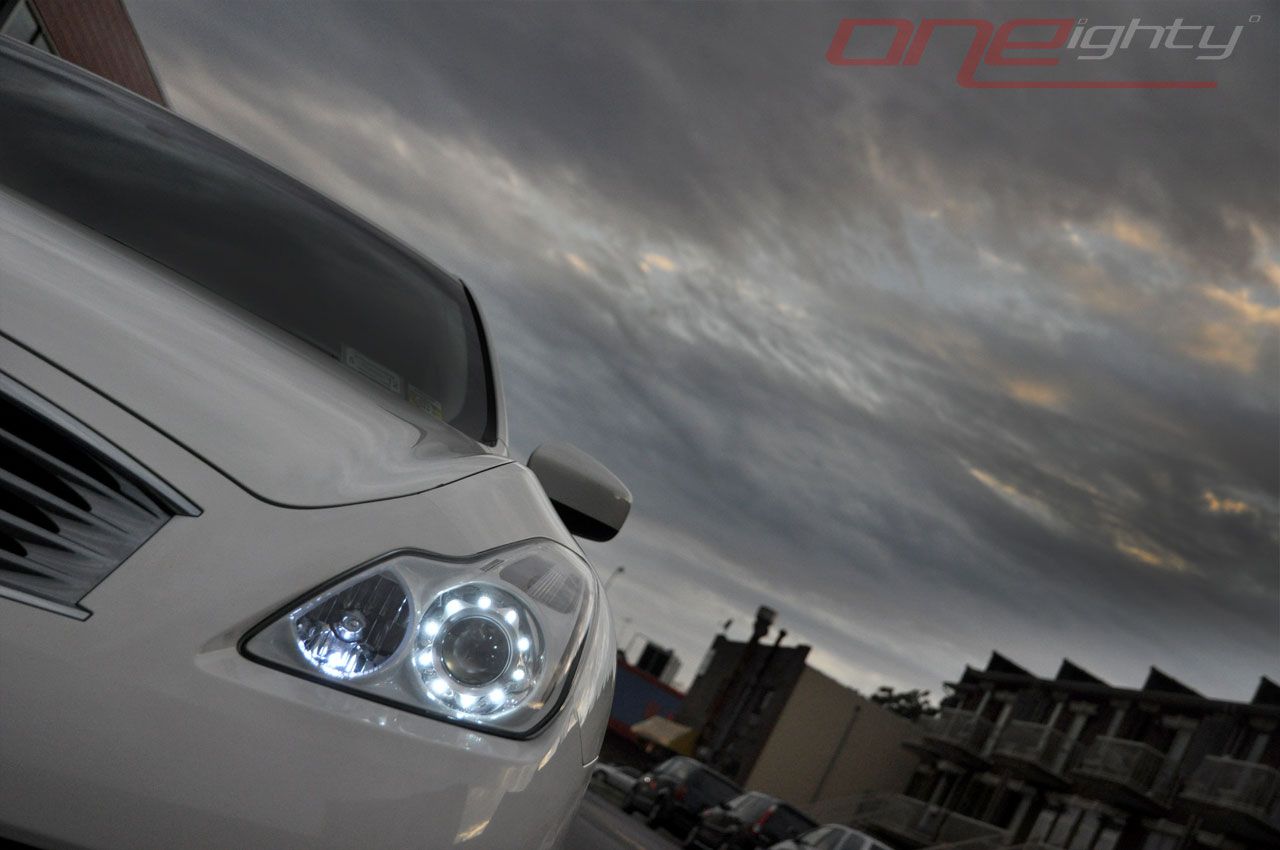 Here's the Titan project D2Forged is working on: