8
Here is the breakdown of the activities:
Tuesday 05/16/2017
Trail Restoration Project With Tread Lightly!

Last year we had a blast working with TreadLightly, the Utah BLM and a great group of volunteers on the Fins and Things Restoration Project. This year we'll be working with them on another project taking place at Kane CreekTrail. Join us on a fun water filled trail, and help keep these trails open for generations to come. For more details and to sign up, please email

[email protected]

We'll also have the Discount Tire Trail Support Trailer on scene assisting with this project!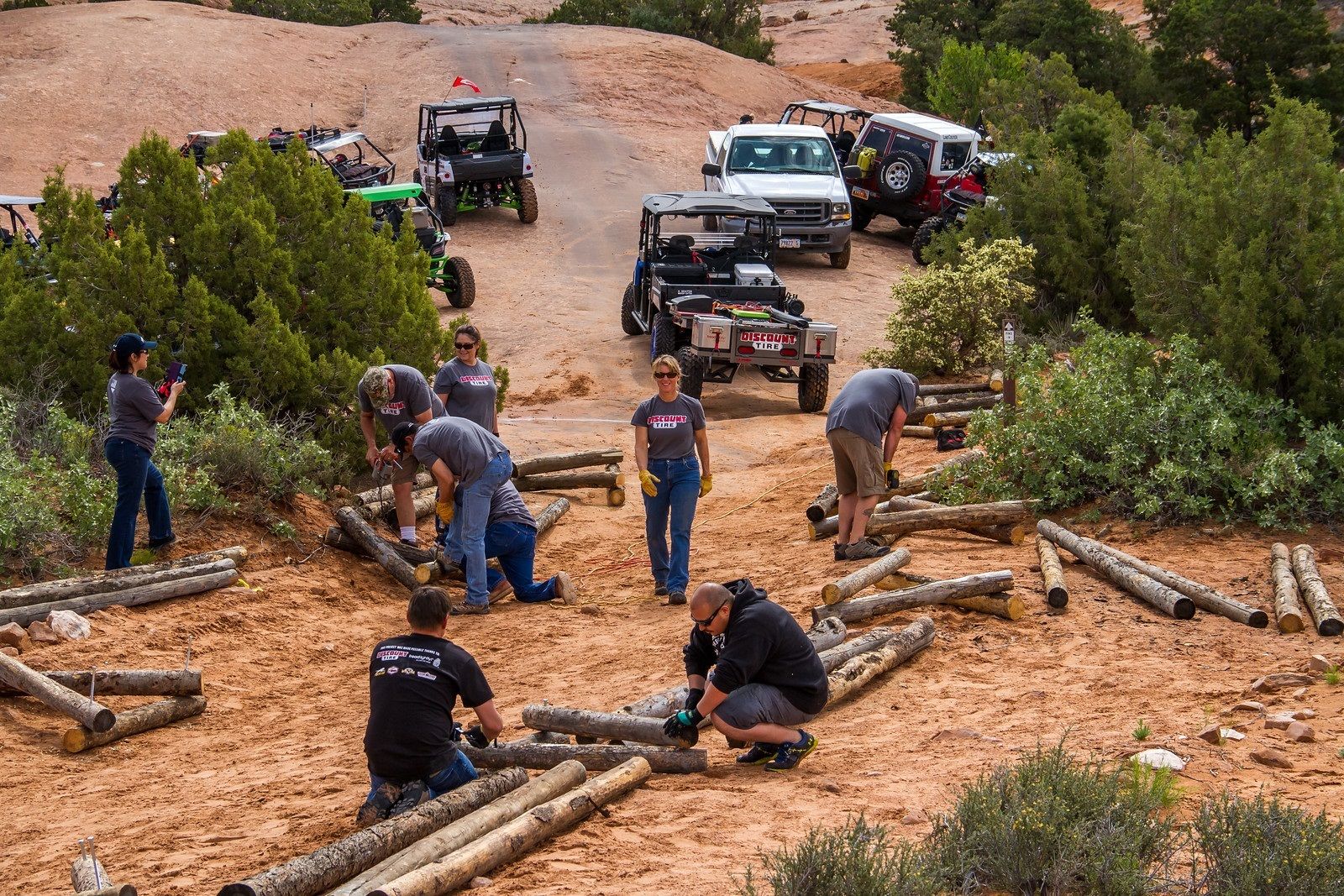 Wednesday 05/17/2017
Discount Tire, Camp Chef and Rugged Radios sponsored breakfast.

We will have a joint effort to cook a massive breakfast for the entire event starting at 7:15 AM at the Spanish Trails arena. Bring a great attitude and your appetite to get your day started right before hitting some of the best trails in the country.



Discount Tire Ice Cream Social at the Arena

At 7:00 PM stop by the Spanish Trail Arena for some ice cream and a chance to win some Discount Tire prizes! This was one of the favorite events last year and we are looking forward to it again.
Thursday 05/18/2017
Vendor Day

Stop by the Discount Tire booth at the Spanish Trails Arena to check out our booth. We will have a display of some of the hottest UTV tires and wheels available for your side by side.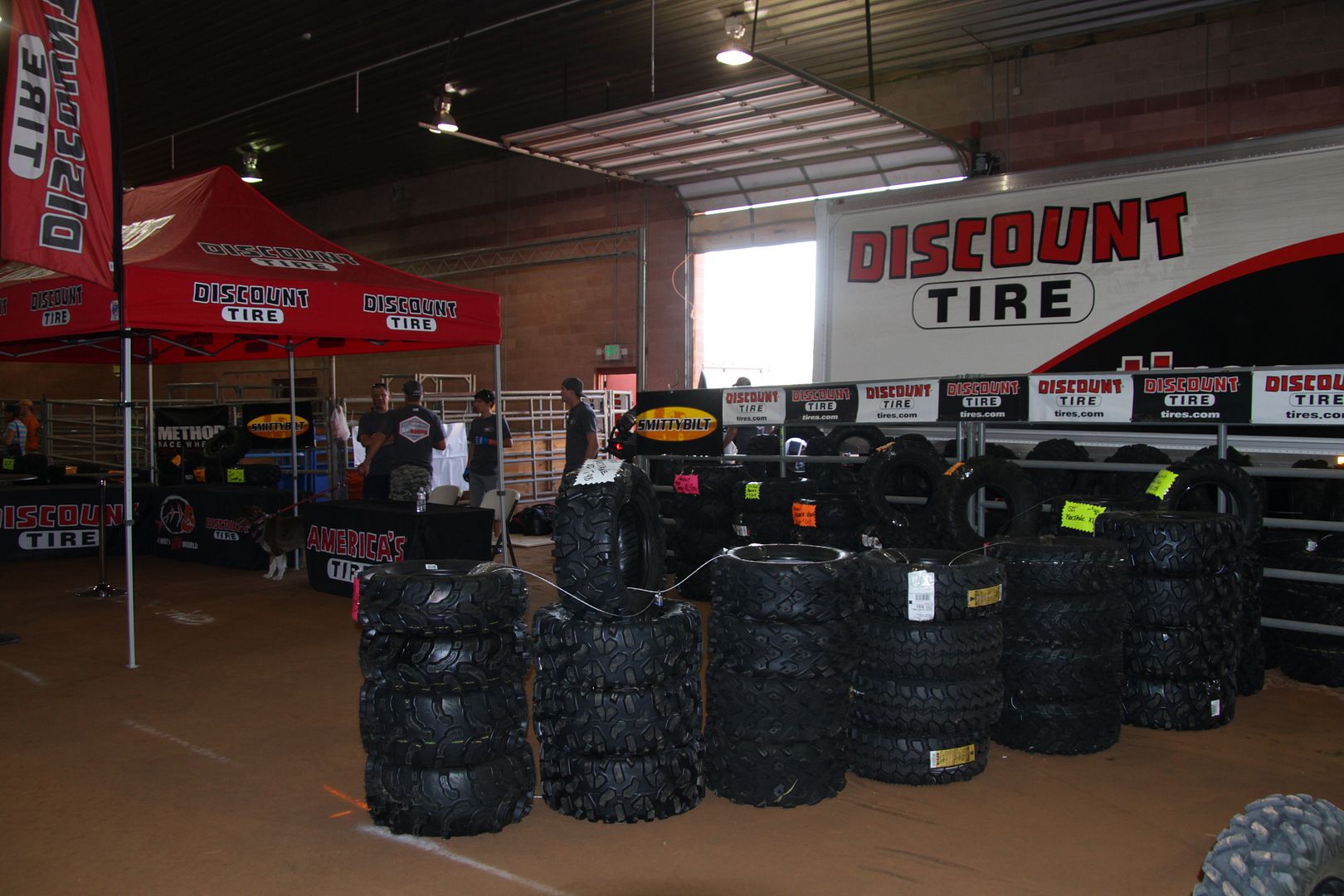 Friday 05/19/2017
Discount Tire sponsored trail rides: Poison Spider and Fins-N-Things

Come out and enjoy a fun filled ride with our Discount Tire crew on either of these trails. We are passionate about having fun and always enjoy company while we are doing it! Poison Spider trail is a blast, it is rated as a 7 with some steep climbs if you are up for a challenge but you can go around if you are not comfortable. The scenery from the top is breathtaking. Fins-N Things is a very scenic 4 rated trail that also has some spots that will definitely get your attention. This trail reminds me of driving on a roller coaster track as it undulates up and down. It is a must do trail in my opinion.



Catered Dinner/Raffle at the Spanish Trails Arena

From 6:00 PM to 8:00 PM there will be a catered dinner you won't want to miss followed by the Grand Raffle. Last year there was over $20,000 worth of prizes. Discount Tire will be giving away a set of tires and wheels along with many other items in this huge raffle.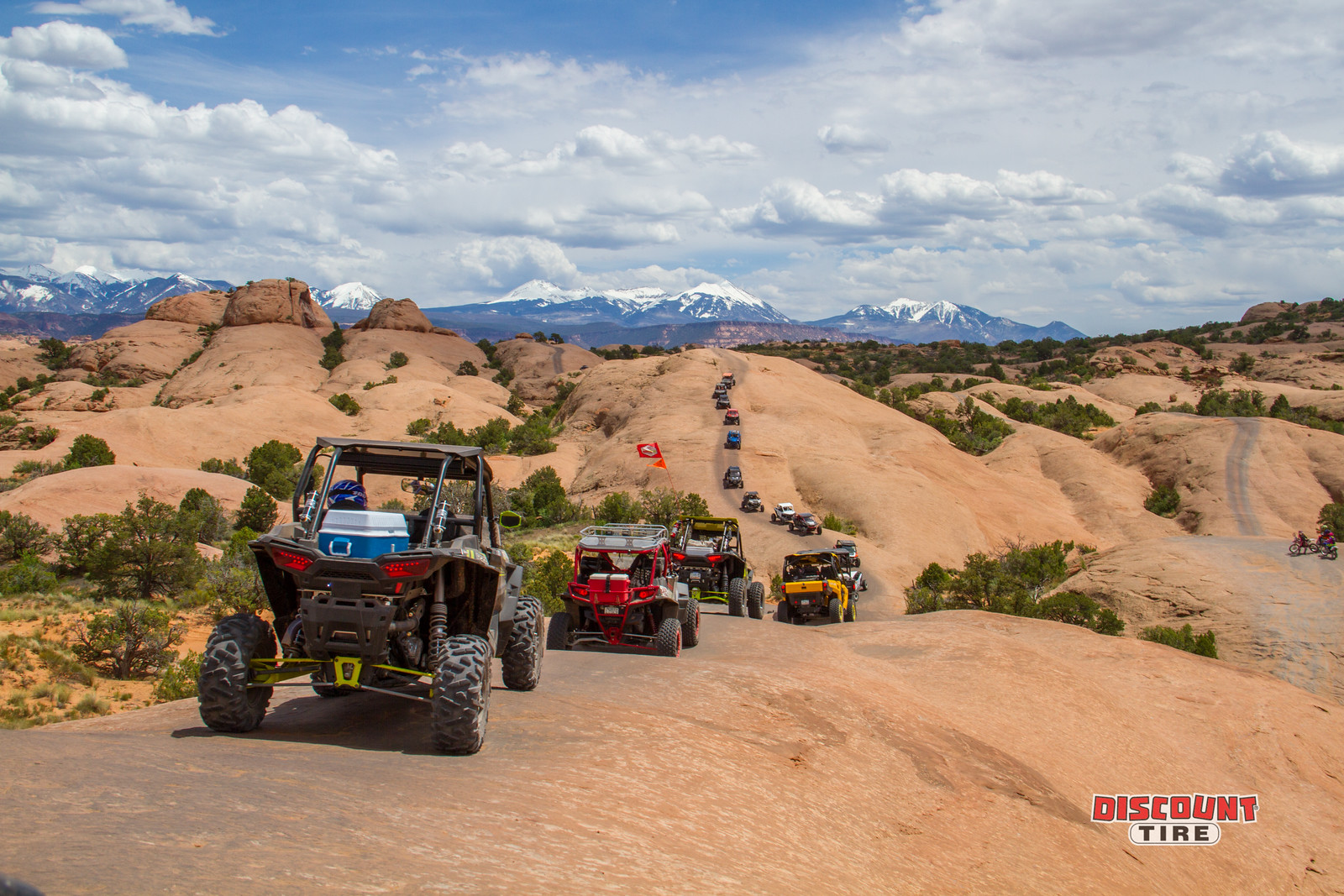 Saturday 05/20/2017
Discount Tire Sponsored Trail Ride: Hell's Revenge

Our entire team will be out on Hell's Revenge having a blast. Make sure you come out and join us for the last day of the greatest side by side events in North America on Hell's Revenge Trail. Hell's Revenge is probably the most famous trail in Moab for it's sheer beauty and slick rock. It is a 5+ rated trail with a few elective obstacles that are not for the faint of heart. You won't be disappointed with the scenery on this fantastic trail.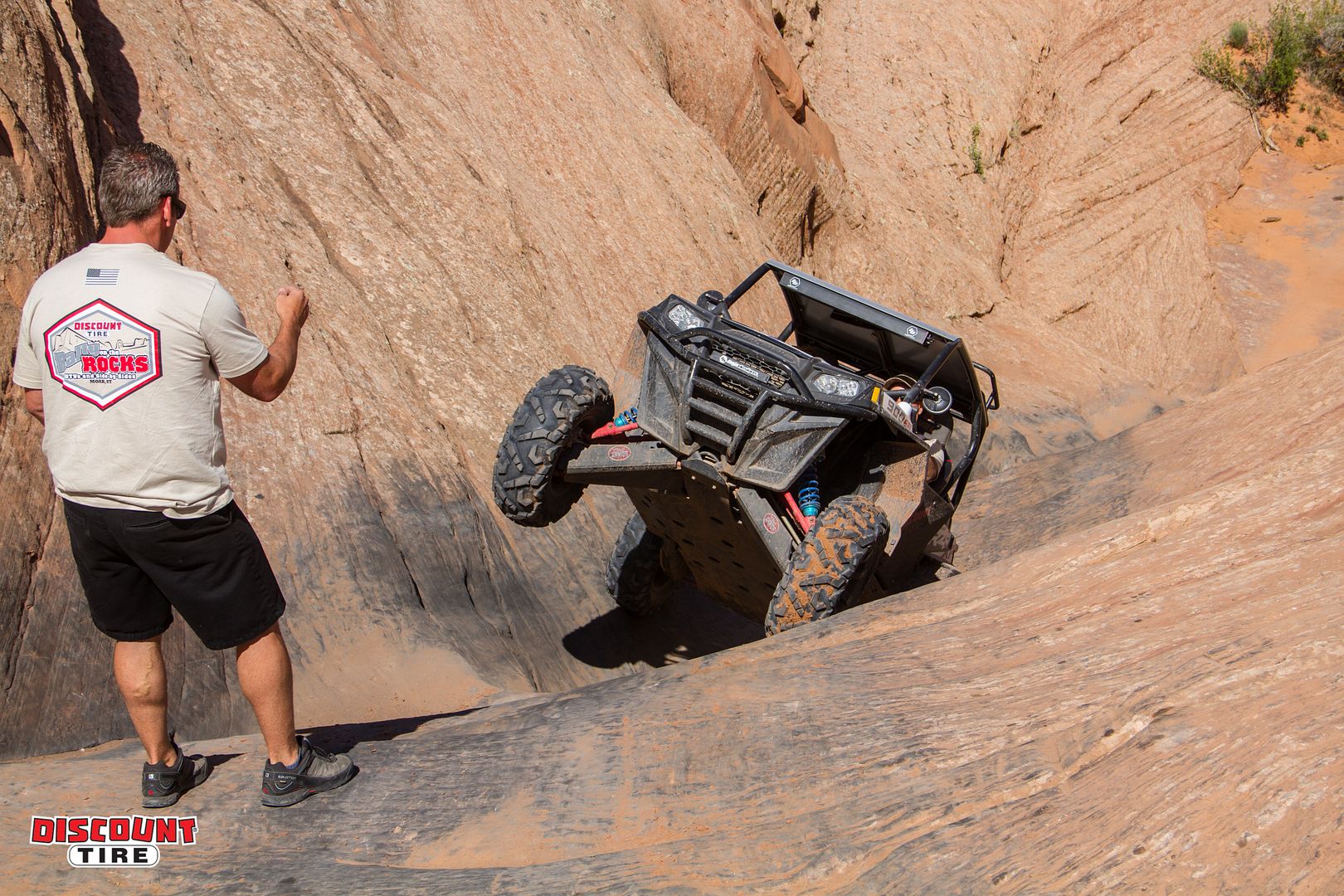 During the Rally we will be testing some of our tires and wheels. Check them out as we put them through their paces on the trails!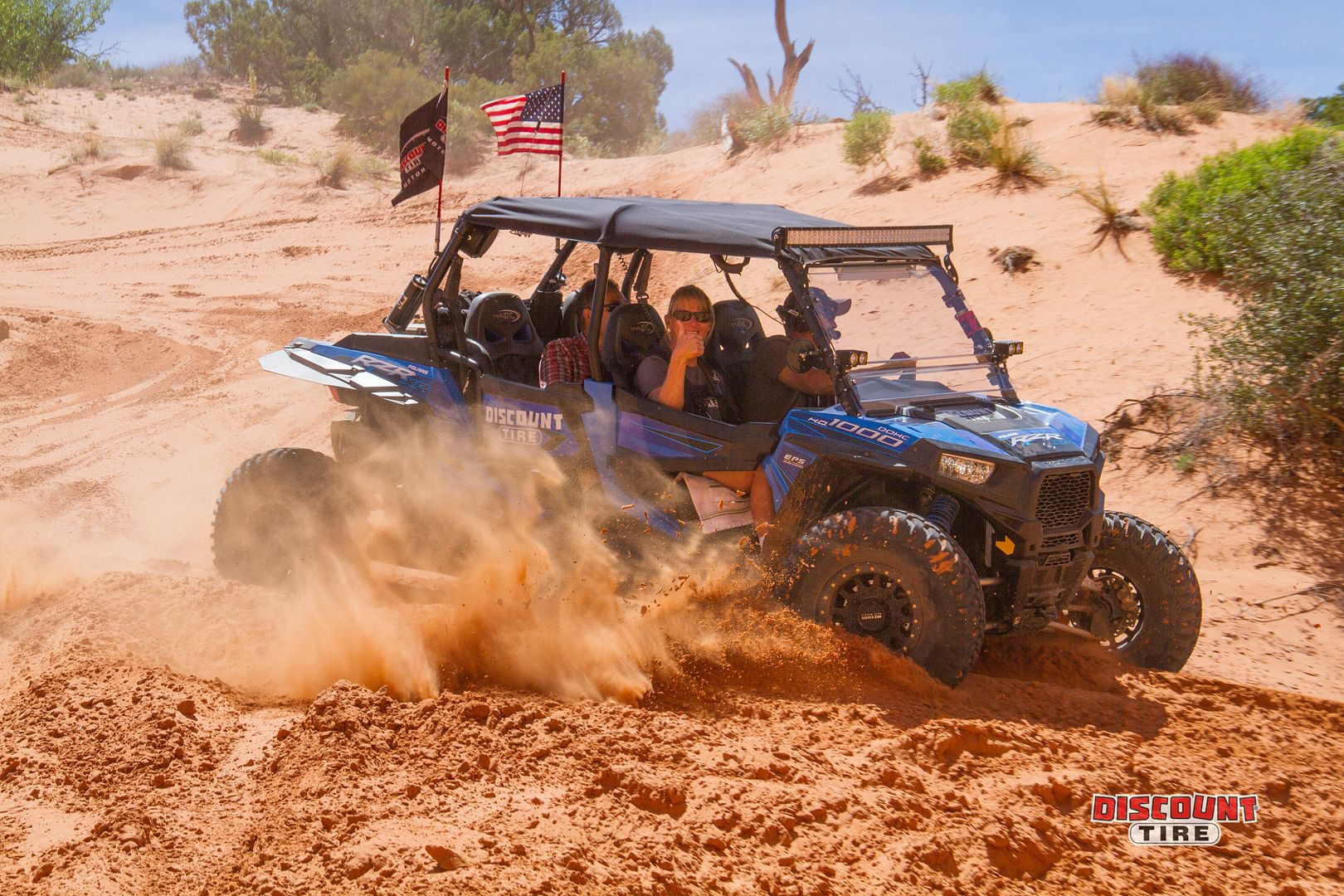 See you at the event and if you're still in need of last minute tires and wheels, check out Discount Tire Direct's selection. Shipping is
FAST
and
FREE!