This is my DIY attempt at installing bike mounts using the bakflip.
At first i didn't want drill into the bakflip, but all the other options I found or thought of i wasn't happy with.
REF.:
1.
http://www.titantalk.com/forums/tit...ss-than-30-a.html?highlight=bike+rack+bakflip
2.
http://www.titantalk.com/forums/tit...bakflip-bike.html?highlight=bike+rack+bakflip
For review - My Configuration:
3.
http://www.titantalk.com/forums/tit...-2x8-bed-divider-my-thanksgiving-mod-lol.html
4.
http://www.titantalk.com/forums/tit...8-bakflip-install-factory-drop-bed-liner.html
START:
Well first while i was visiting Seattle on company business i had a lot of time to scour local bike shops.
I found these mounts that had a hole prevision for a pad lock. They were $17.99 which seemed quite reasonable compared to others ive seen so I hauled them back to TX in my luggage.

Delta Bike Hitch/Mount: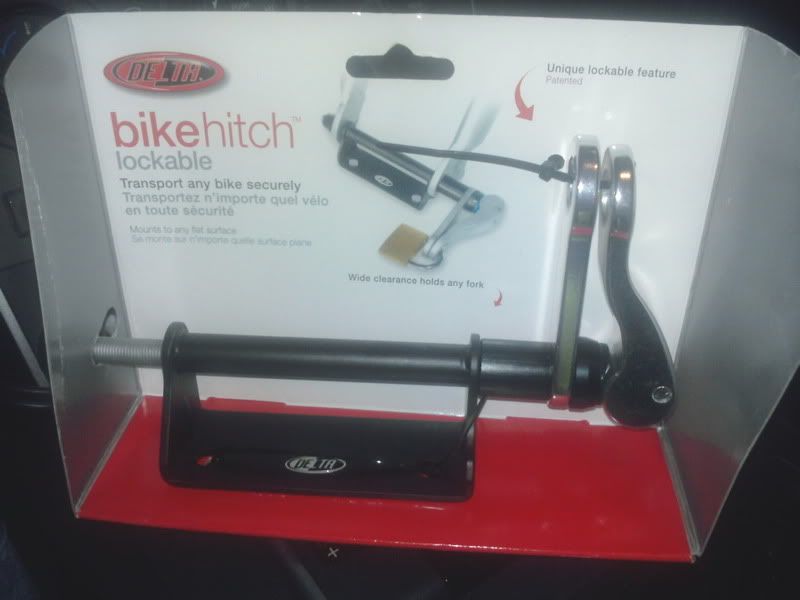 I then went to homedepot and purchased hex head #10 sheet metal self taping screws. I only found 3/4 inch length so I also purchased a little baggy of #10 washers and used 2 washers under the head!!!
- This was crucial as I didn't want to drill through to the opposite side!!!!
If i had more time, i would have hit up a faster store and probably sourced some 1/2" length self tapping sheet metal screws.......

MOUNTED:
As you can see, I mounted it FWD of the cable pull track area......FWD being when the bak flip is opened "double fold"...if that makes sense...???
Also, keep in mind if you have mtn bike disc brakes as my brother in laws bike MUST be mounted on the Passenger side of the truck so that the disc brake caliper doesnt come in contact with the surrounding bakflip structure..
Mountain Bike mounted up:
Here she is mounted:
If you reviewed my link #3 above you can see with my DIY bed divider I then started using Egg crates for everything in the back of my truck! So it sized out perfectly to where the rear tire lands on the egg crate edge.

Rear tire: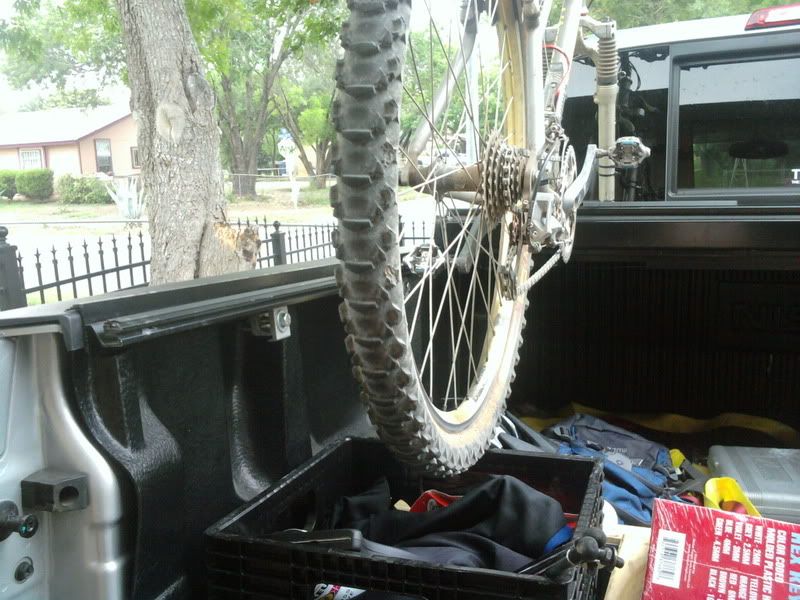 Tail gate closes with plenty of room...
Hanging when stored: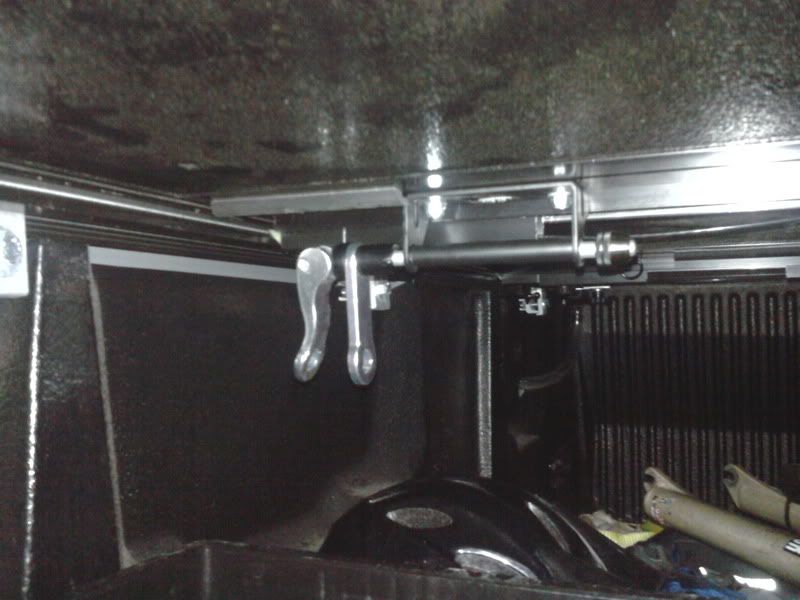 The end............
hope everyone likes it......:hahafu:
-J