I lost control of my truck in a huge rain storm and ended up running through a bunch of bushes and into a ditch. Its a long story but I ended up denting the front bumper in a few places and I lost my eagles liscense plate. There is a dent about the size of a baseball on the front right side. I was thinking about just banging it but my brother said it would chip the paint. So I found some scratch removal stuff that nissan makes. Should I try to bang it out or is that a bad idea? And sorry I dont have any pictures...my camera broke. thanks for any help.
http://www.courtesyparts.com/titan/paint.html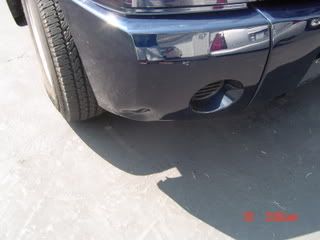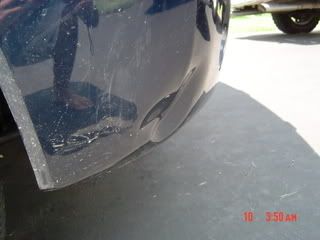 got the camera to work here are the pics. It looks alot worse in person.