Total Automotive Performance introduces Black Widow Exhaust Mufflers.
From Stock... or Mild to Wild! Black Widow Exhaust Mufflers has the RIGHT sound you want to wake up your V8. Make it sound like it should and most of ALL, No DRONE!!!
These mufflers are backed by a 2 Million Mile warranty
3 Levels of Awesomeness!!
Venom 250 & 300 Series CLICK ME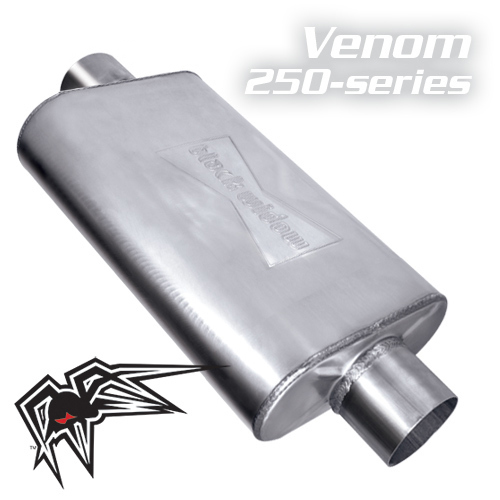 Venom 300 Series CLICK ME
Pro Venom Series CLICK ME
Race Venom Series CLICK ME
Also for custom builders, don't forget this....
Black Widow Custom Y-pipes CLICK ME
These Universal Mufflers SOUND great!! "All TONE and NO DRONE" Most of the Titan Owners already have exhaust systems installed. So you usually a 3" Venom is what one needs. The Venom 250 & 300 series measures 14"x9"x4" so plan accordingly. Professional installation is required and best if welded in place.
Sound Clips:
VENOM NISSAN TITAN SOUND CLIP
Customer submission Sound CLIP Part 1
Customer Submission Sound CLIP Part 2
Please let us know if we can HELP, TotalAutoParts is always here to help out the forums.​