Discussion Starter
·
#1
·
I've been on the WhoreTour '09 so it was a bit tough to get time to post up pics and stuff... But I'm home now so for all those wondering what the infamous Mystery Mod was that was unveiled at OT, here it is:
Can anyone see a difference between these photos?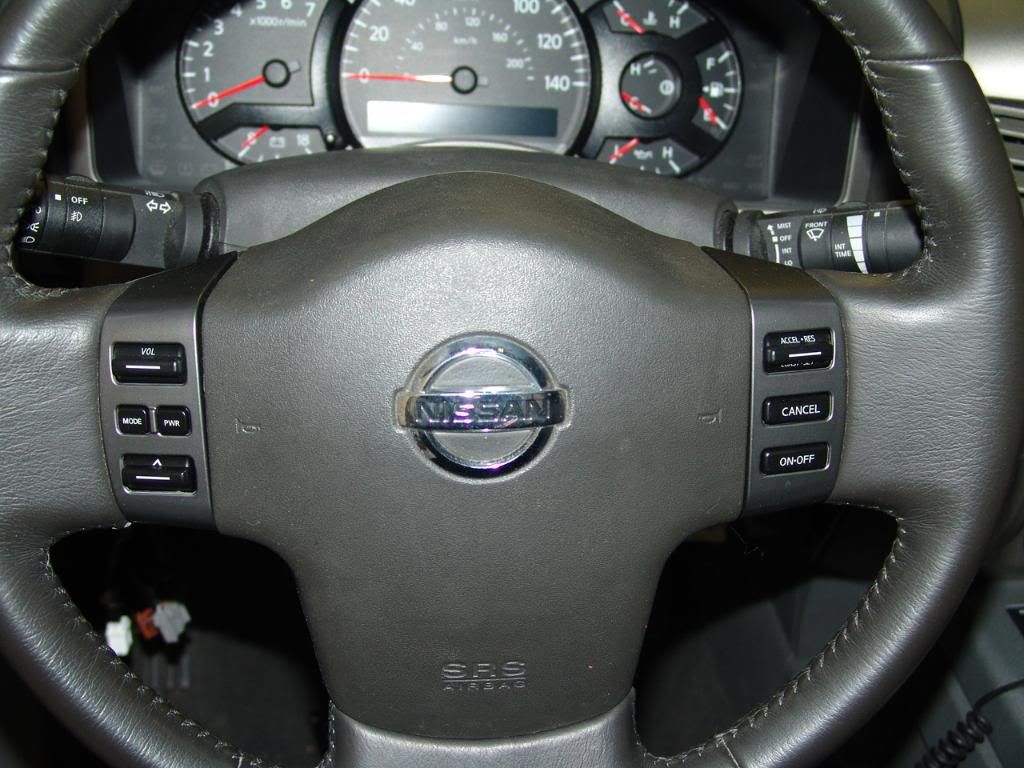 That's right... I had tech12volts install the '08
LIGHTED STEERING WHEEL AUDIO/CRUISE CONTROL SWITCHES
in my '06 Titan. And just to preempt any requests for a "how-to" on this, trust me, it's NOT plug-n-play. Tech can attest to this. I have to say though, the knowledge he has of Nissan wiring and electronics in general is just amazing. I watched silently (which was exceptionally difficult for me :lol: ) as he unplugged connector after connector, tested, ran outside to think, came back, tested some more, ran wires, tested, thought, tested... It was like watching an evil scientist try to cook up a plot to take over the world! :lol:
Anyway, here are some more pics:
Testing connections: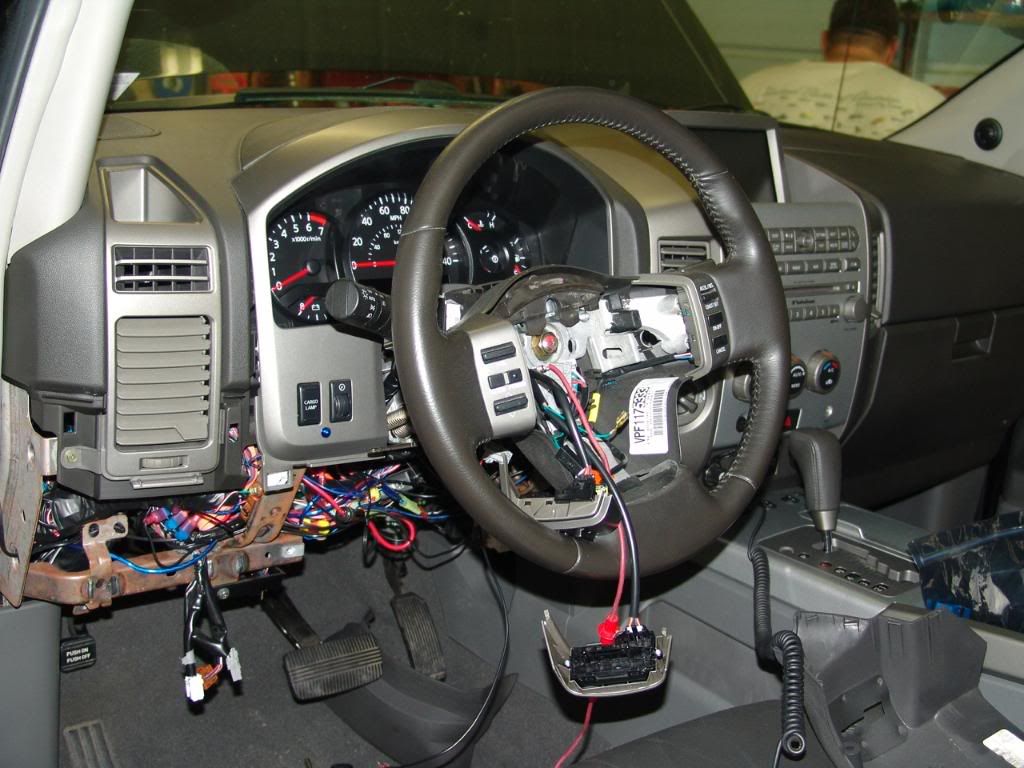 The old '06 audio control on the left and the new '08 lighted audio control installed: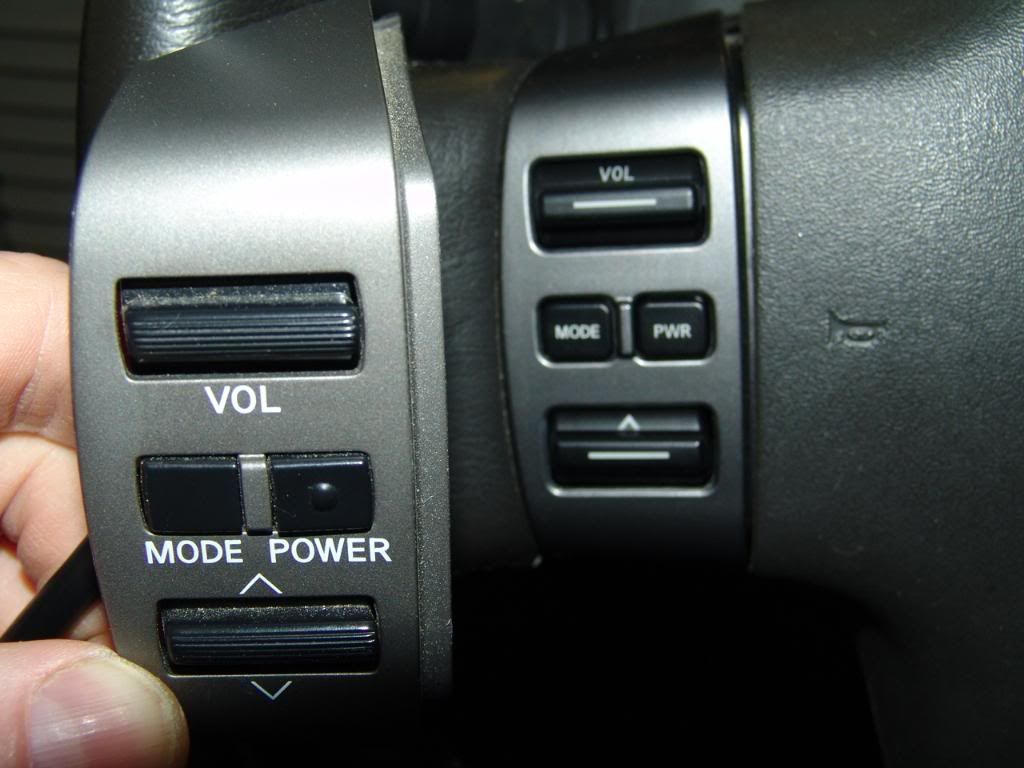 The old '06 cruise control on the right and the new '08 lighted cruise control installed: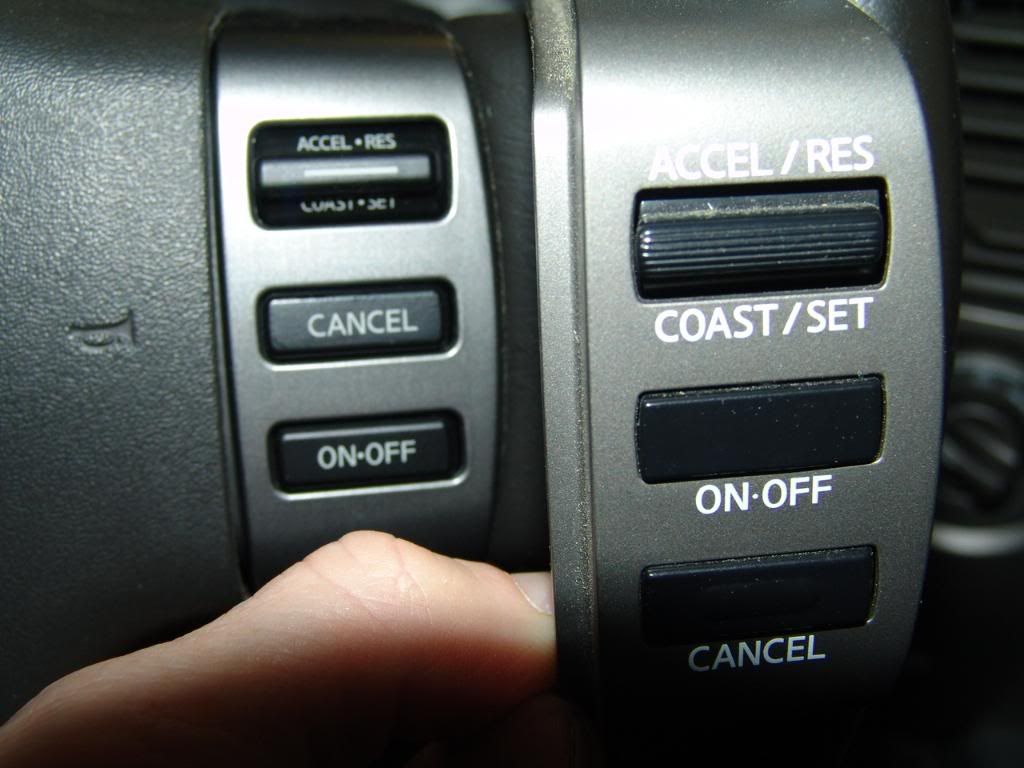 A final note: Everything worked perfectly with absolutely no glitches or hiccups afterwards. Nothing, and I mean NOTHING, beats a top notch professional installation. Thanks Tech! For everything!