Discussion Starter
·
#1
·
Old news, but somebody asked for it.. Here it is... Though I am running dual cans now.
RelentlessRpm Catch Can install.
You can get it here:
Relentless RPM | Performance Motorsports Speed Shop
Why a Catch Can?
PCV systems at best is pretty ineffective. This allows oil mist to enter the intake manifold causing undue carbon buildup on the piston tops and valve surfaces and detonation from the contaminated air charge. The catch can goes in-line in you OEM system and due to its design and surface area, condenses these vapors and mist droplets that then fall to the bottom of the can so only the water vapors, unburnt fuel, and combustion blow-by gasses enter as designed. The Result? Little or no oil contamination in the intake air charge and more consistant power and fuel economy. This can is a full one quart capacity, anything less is not as effective due to the surface area cooling needed for the vapors and mist to condense efficiently, and the perforated down tube that evenly disperse the vapors to contact as much surface area as possible. Draining is easy and no tools required.
This install is very easy and Brad at RelentlessRpm ships everything you need for the install except extra hose.. After talking with Brad and asking some questions, I decided to take this easy modification to another level.. My modifications to this mod are not necessary but I decided to put my own twist on it..
1- I decided that I would put an additional "T" in and run a second vacuum line to the intake manifold.
2- I also decided to do away with the drain **** and add a full port ball valve with a drain tube on it to allow for easy draining every time I change my oil..
3- I added some "T's" and "elbows" for a custom fit.. Not needed but I wanted to do it..
Tools needed:
Flathead screwdriver
10mm wrench or socket or both
Blade to cut hose
Pliers
Optional Tools
1/4" socket to tighten clamps
Pneumatic wrench to make tightening clamps less tedious
Much faster...
[media]http://www.youtube.com/watch?v=lqzIk5kzv6g&[/media]
Modification parts, not needed but with this install I did:
14 hose clamps
7' of 3/8" fuel line
2 T's
3 Elbows
Shortly before this install I replaced my PCV valves and OEM clamps…
http://www.**************/Titan/index.php?a...icle&id=236
Assembly… However, the red vacuum line I T'd off and sent a second vacuum line to the intake manifold..
The goods… Not pictured is another "T" and more clamps…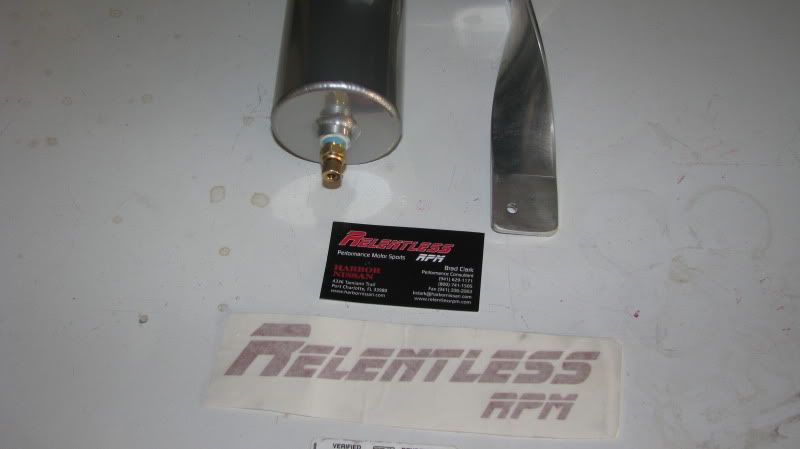 I removed the pet**** supplied and replaced it with a full port ball valve and hose for easier draining..
Start by taking off your engine cover (10 mm, then lift the back)
Removing engine cover...
[media]http://www.youtube.com/watch?v=9xjsUuhUXgs&[/media]
Then find a place where the catch can will fit and not rub, hit or impede with the hood.. Because of my AMP Research power step module I could not mount the CC on my CAI housing so I had to mount it on the other side.. Worked out good in the end.. LOL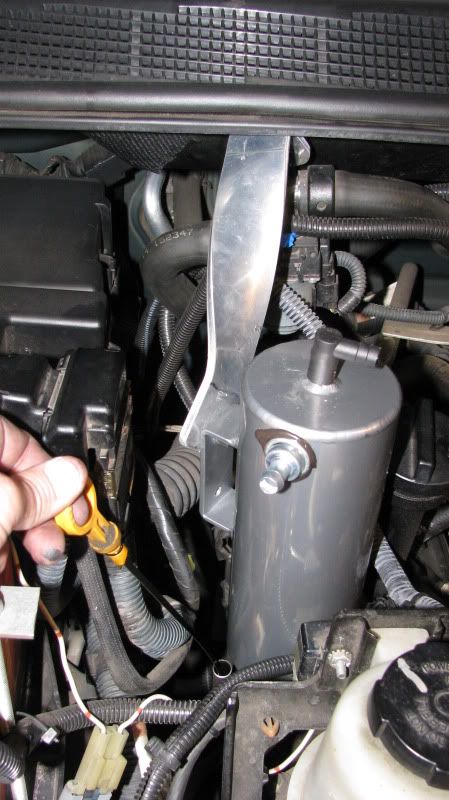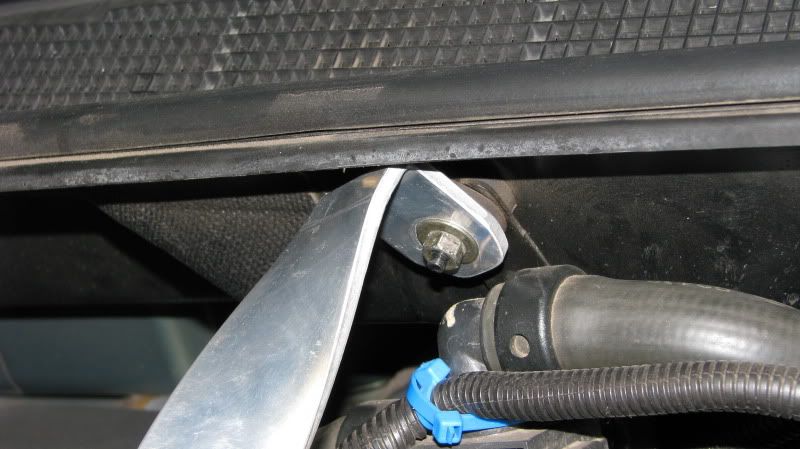 Video of hood closing to be sure there is enough room..
[media]http://www.youtube.com/watch?v=FWJRop5exlw&[/media]
Now remove the OEM crank case breather tubes…
Passenger side..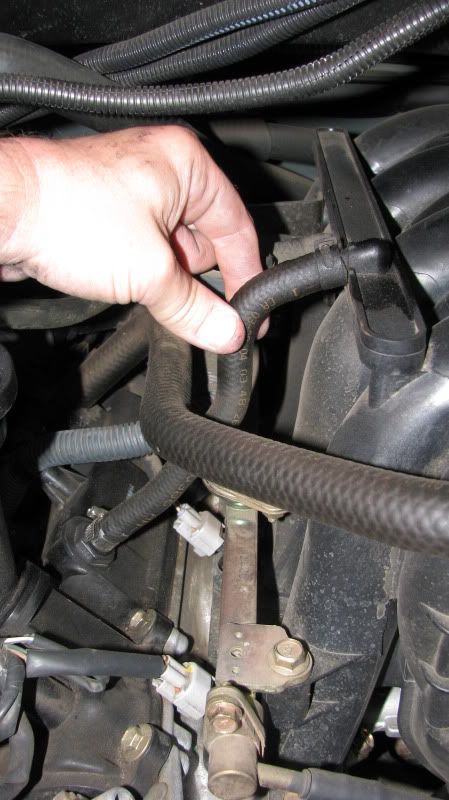 Driver side…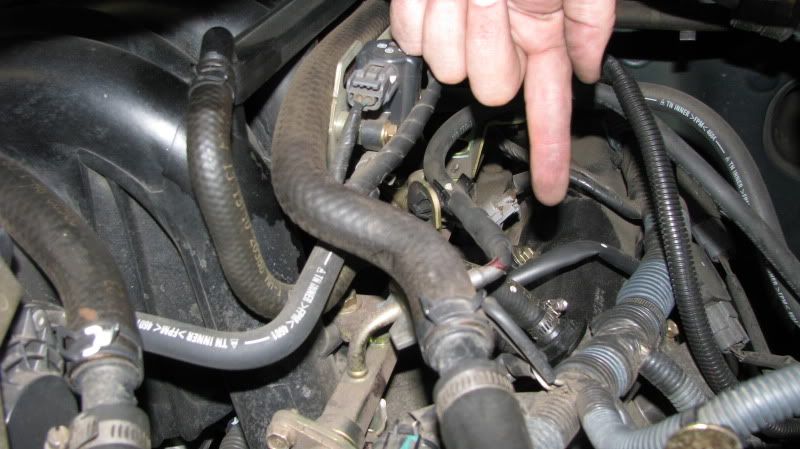 Removing OEM hoses….
Notice the oil on the PCV valve?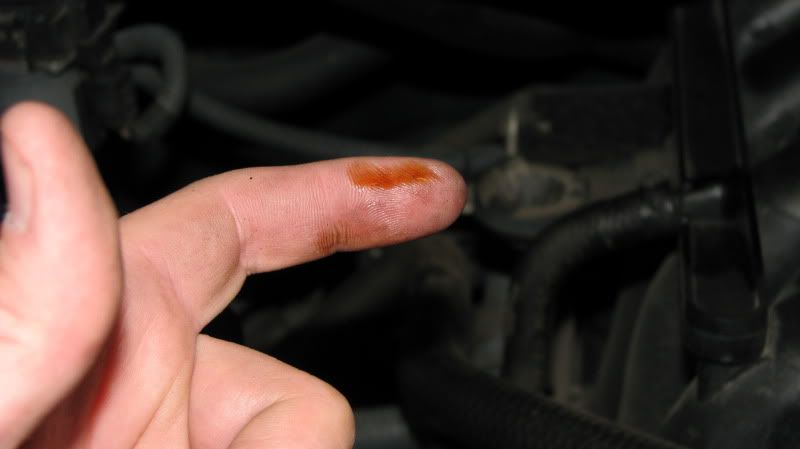 Some have opted to cut the top of these hoses as to not risk breaking the plastic nipples on the IM. I decided to just take my time and remove them carefully.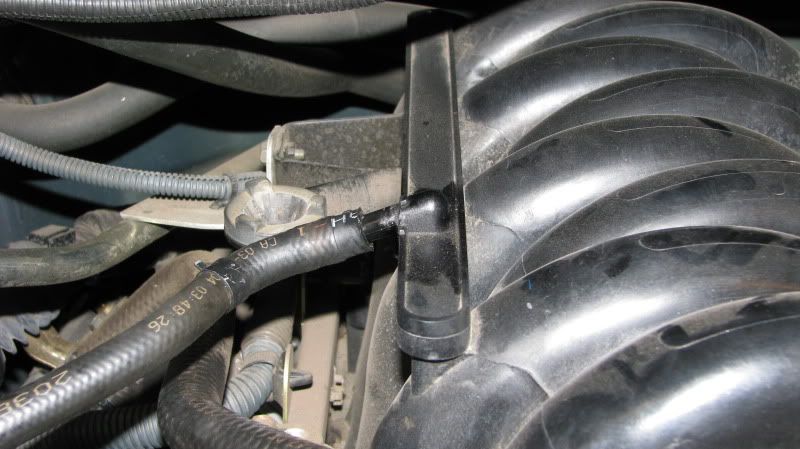 IM vacuum hose removed..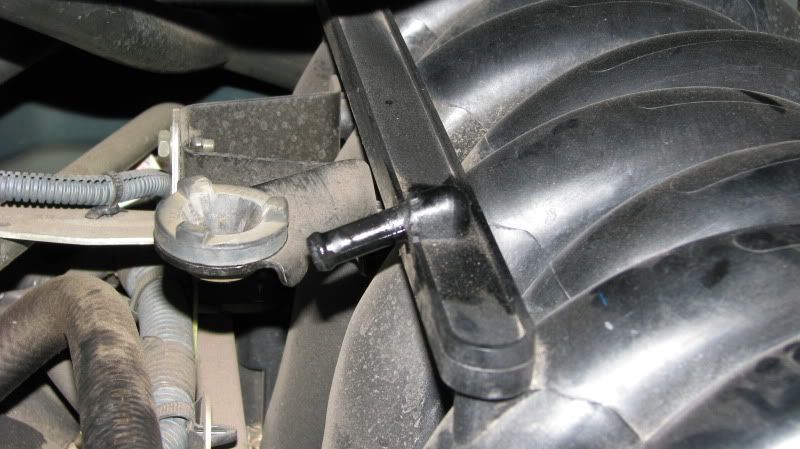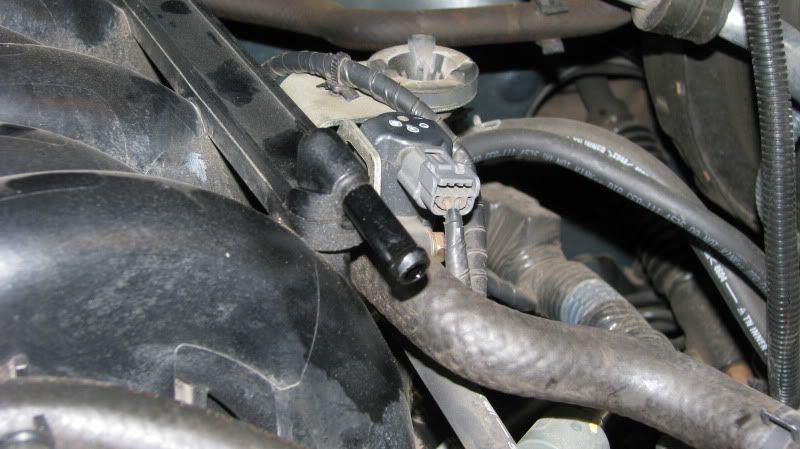 Run a hose from the top of the can to the opposite PCV valve and attach. Then splice in a T to allow for a second hose to go to the nearest PCV. Leave enough slack in the hoses so they can run under the edge of your engine cover if you plan on re-installin the cover.
Top of Catch Can...
Driver side PCV Valve...
"T"
Passenger side PCV valve connection...
From the side stem on the can run a hose to the opposite side IM vacuum line. I used an elbow here for a clean install and so the hose would not be crimped... Oh, that side stem on the can is also a one way valve, it lets the vacuum of the IM suck out the vapors but the valve will not let vapors to enter the catch can...
Side stem...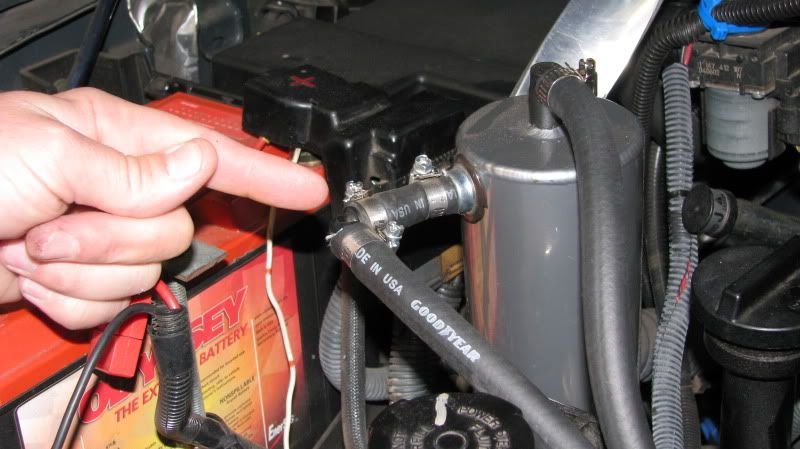 Driver side IM vacuum line hooked up...
"T" installed for installation of passenger side IM vacuum line...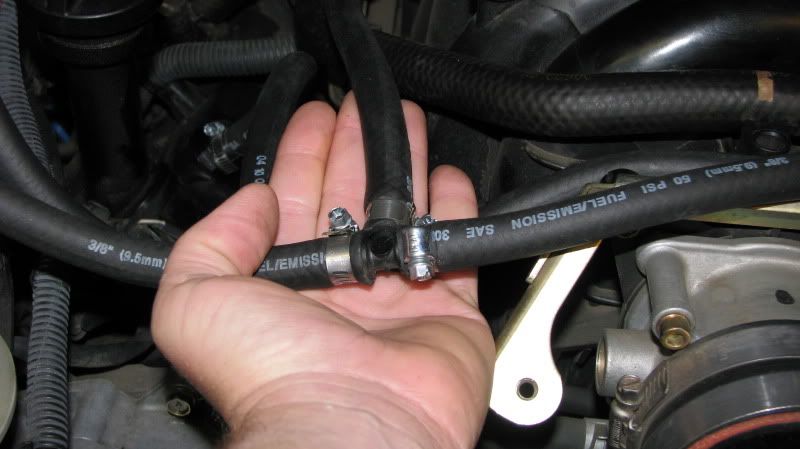 Passenger side IM vacuum line installed. I used an elbow again...
Drain line... Very convenient for draining while doing an oil change...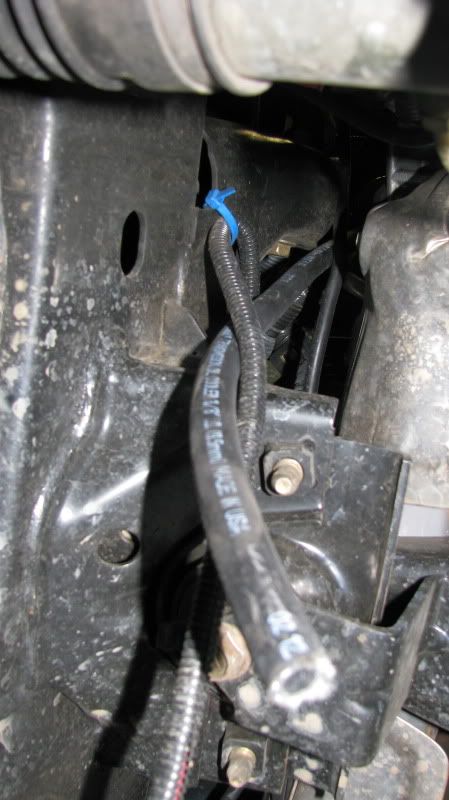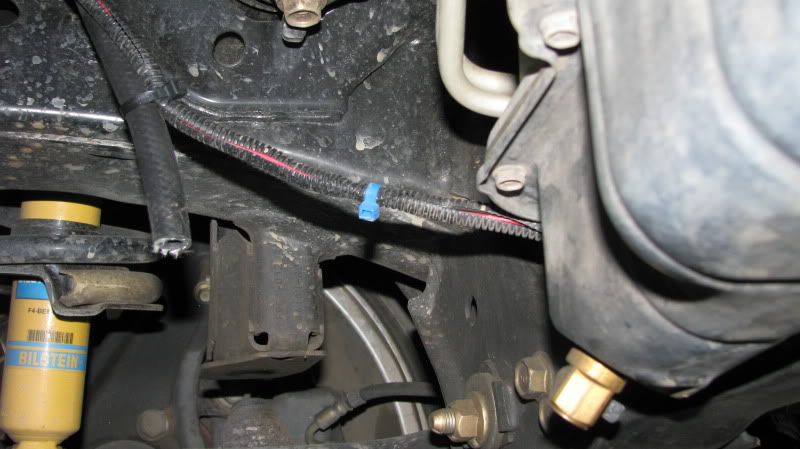 Some final thoughts... I was on the fence about this mod but I saw River Rat's picture of the crud he drained out of his catch can after 4,000 miles...
That convinced me. I found catch cans on ebay for 1/2 the price but they where small and to allow for proper condensation you need a large vessel.... Not only that but the ebay guys are doing nothing to supply after market modifications for our trucks like RelentlessRPM. So I decided to support them (Brad) as he is doing for us..
Also, If even though I had slack in the hoses I had to notch out my engine cover to allow for proper clearance for the hoses.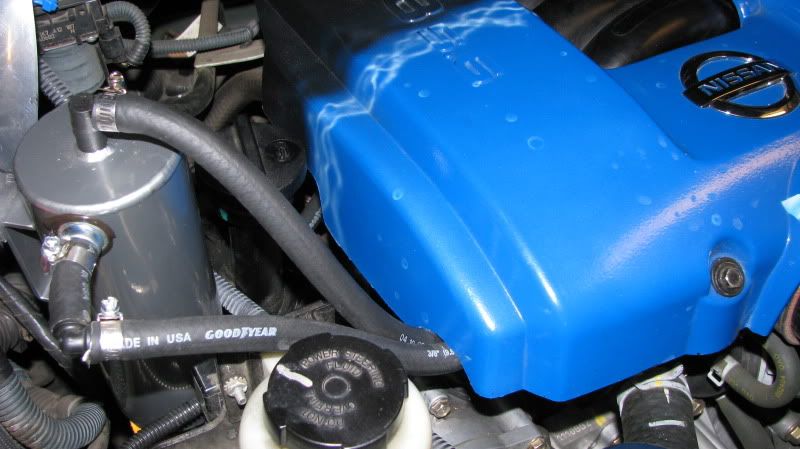 Sticker shots..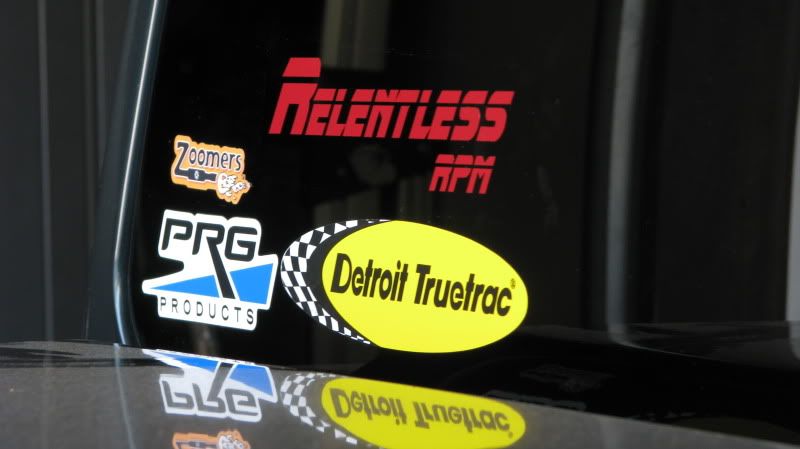 Drained my new Catch Can after 371 miles....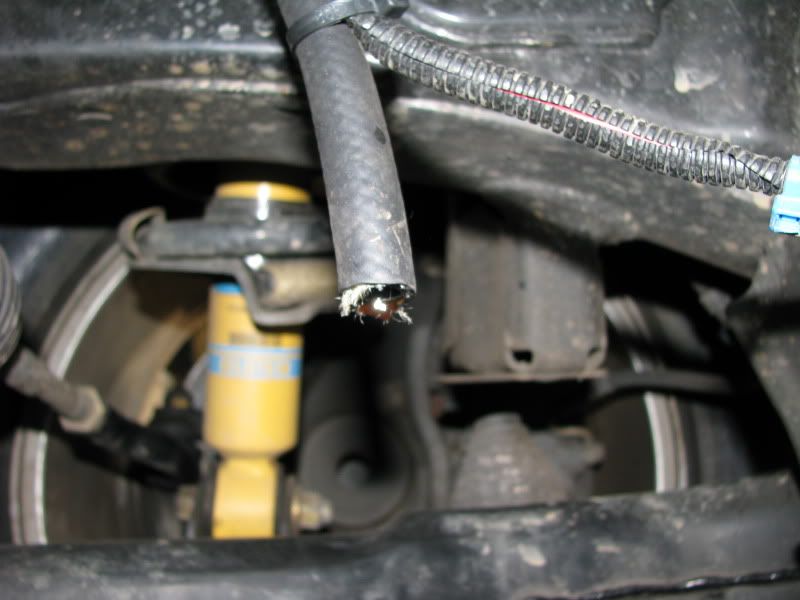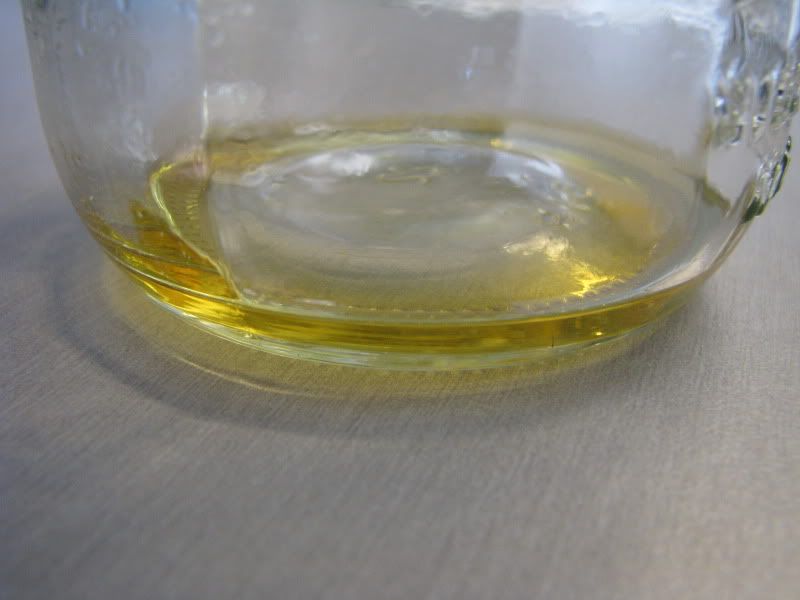 Some left over "gunk" after I shut the valve.....