I decided to head out to the MX track yesterday, and as I was pulling up to the the track I noticed some mud flinging over the k-rails. Right away I knew what was going on. Some CORR teams had showed up early and they were putting in some practice and tuning runs.
Well as much as I wanted to head over to the CORR track and watch I decided to hit the MX track for a while.
About 10 feet from the right of this tabletop is the CORR track.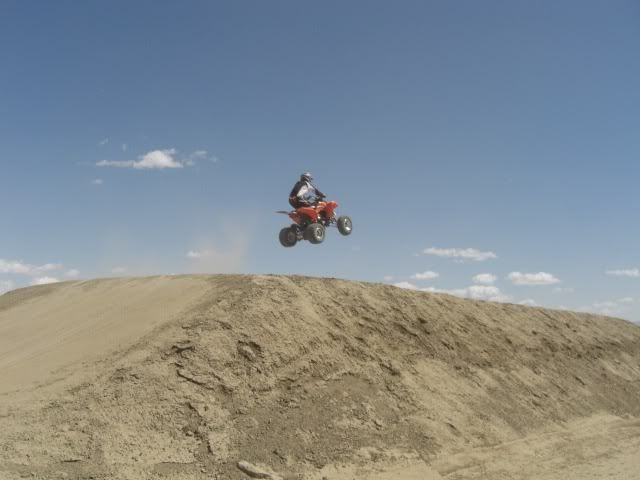 The MX track owner shut us down early because he was afraid it was to unsafe for us. The chances of a 800 horsepower truck coming thru the fence and into the MX track was pretty high.
So when I finished loading up, I went over to the CORR track and hung out for a bit.
CORR!!
I wanted to jump in so bad.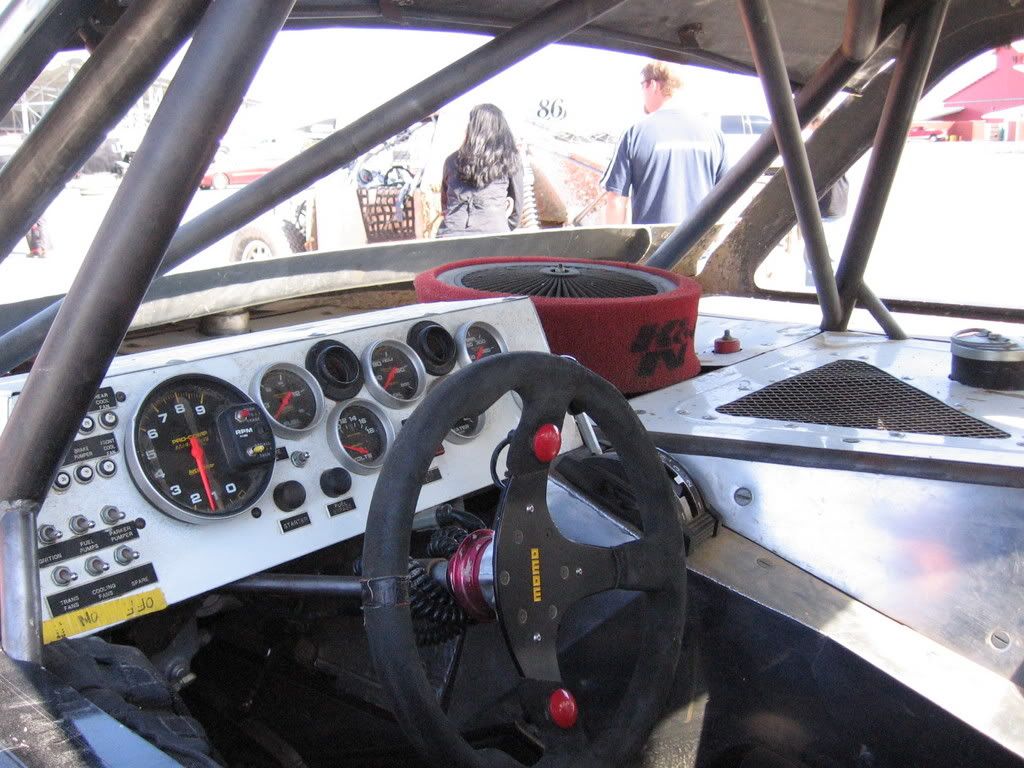 Big springs!
Anyone here??
Truck manure.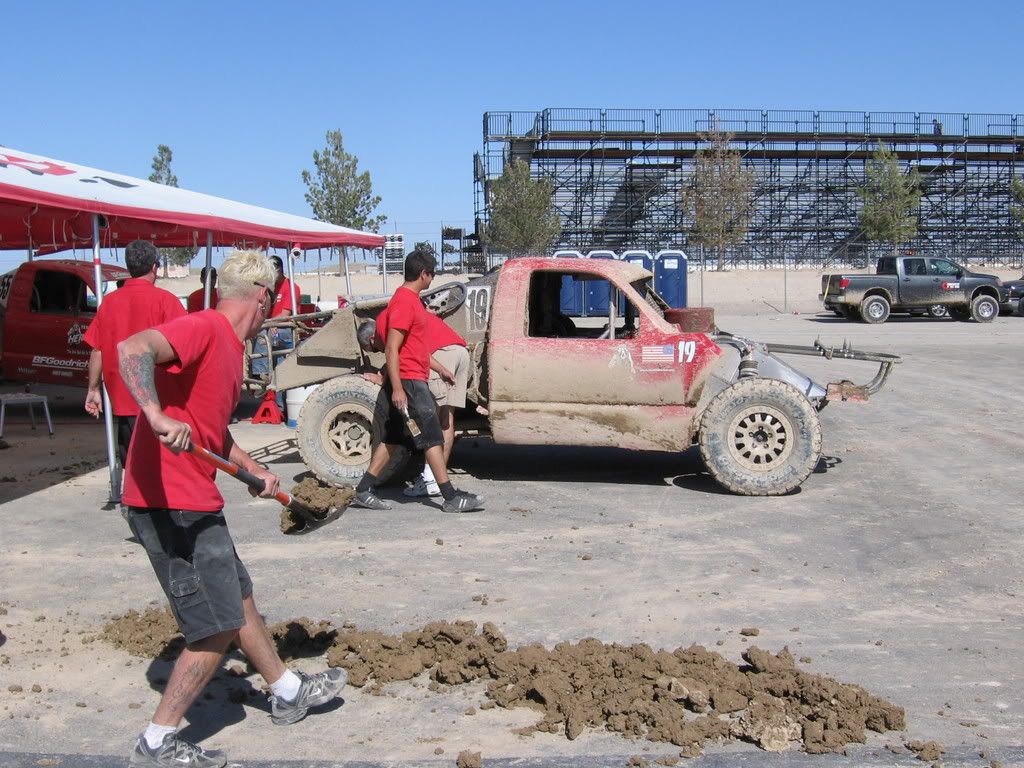 Got fenders??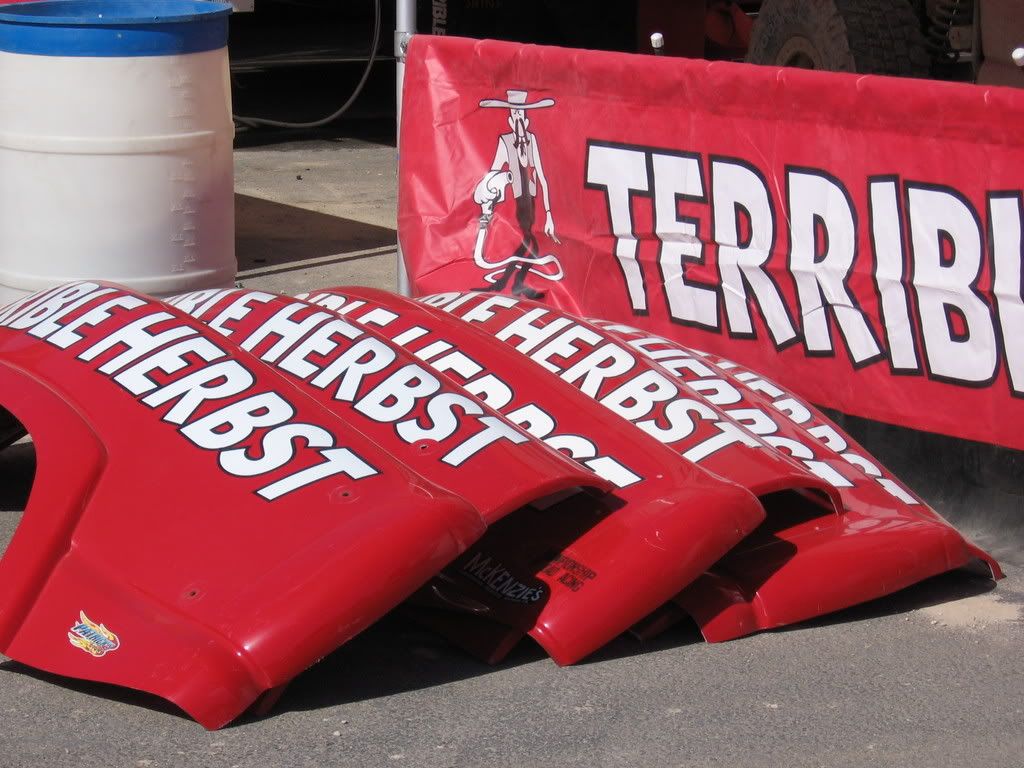 Got brakes?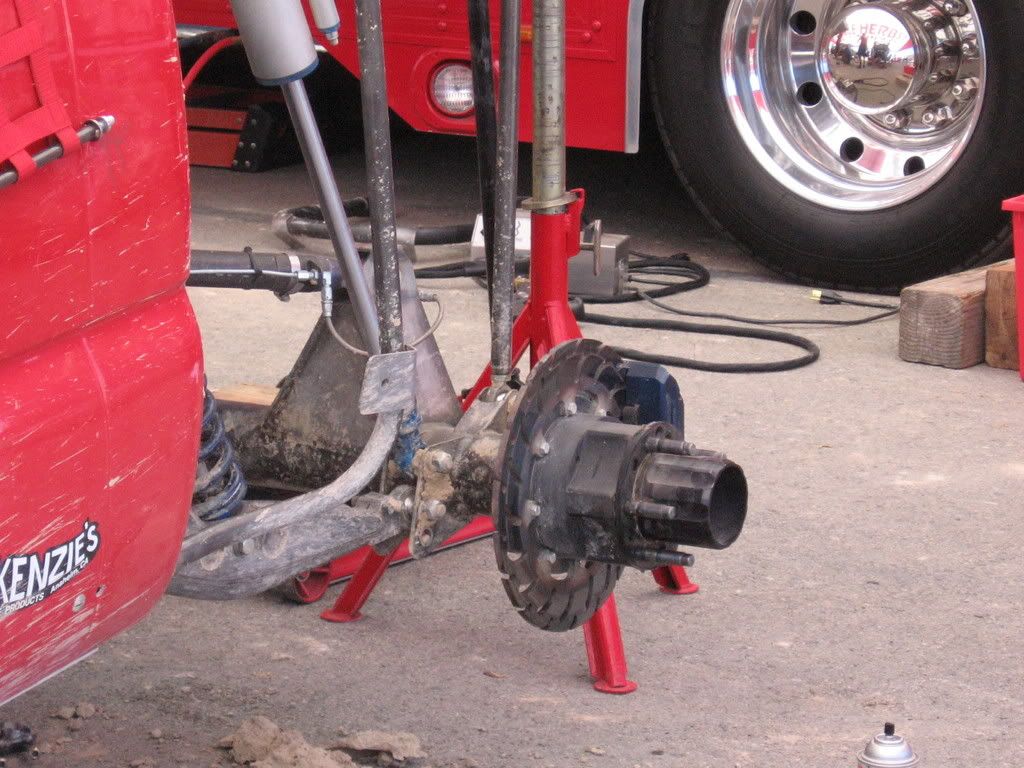 Looks so nice when dirty.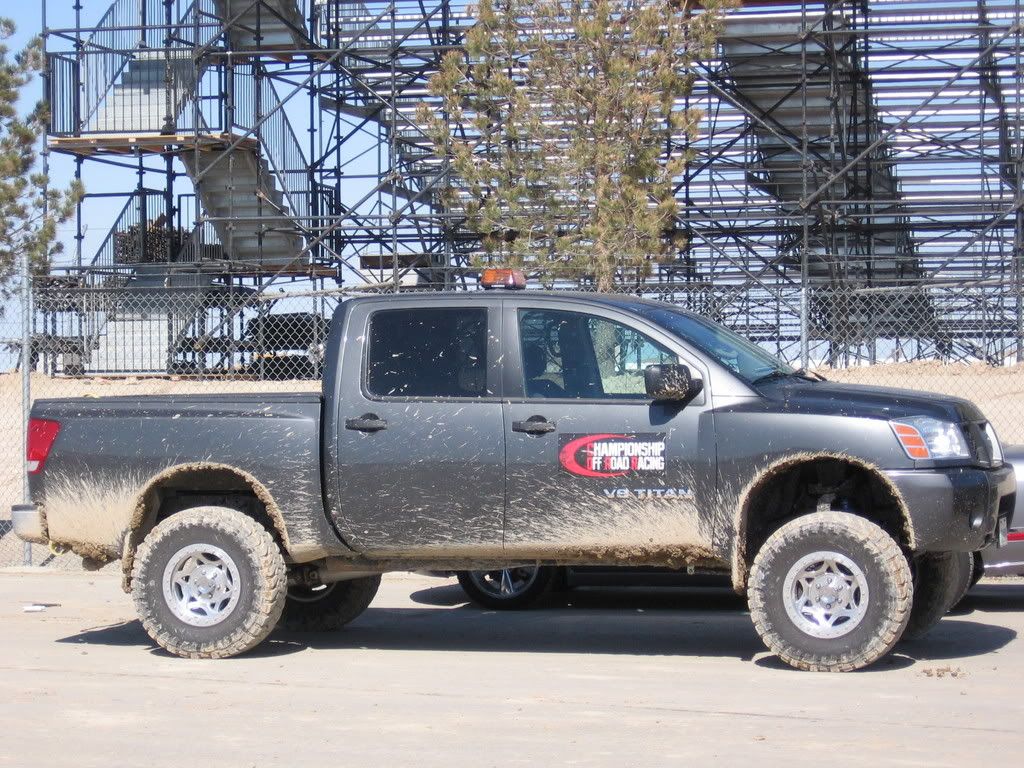 Monster pit.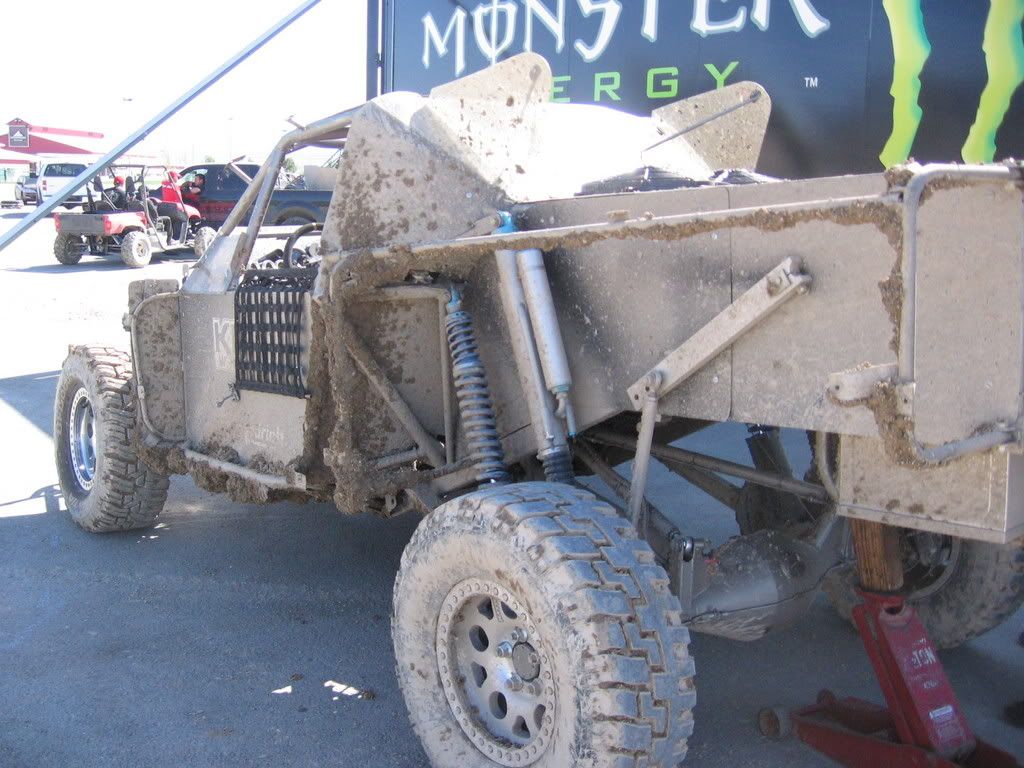 Wheel to wheel racing!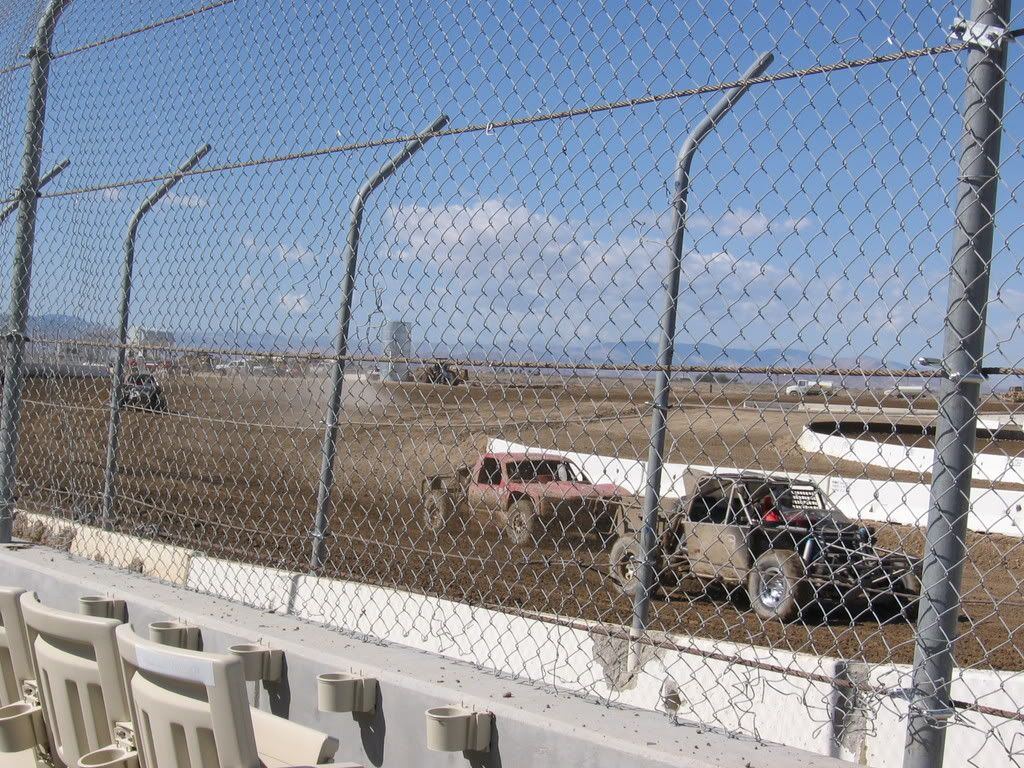 YES!!
Nissan Frontier.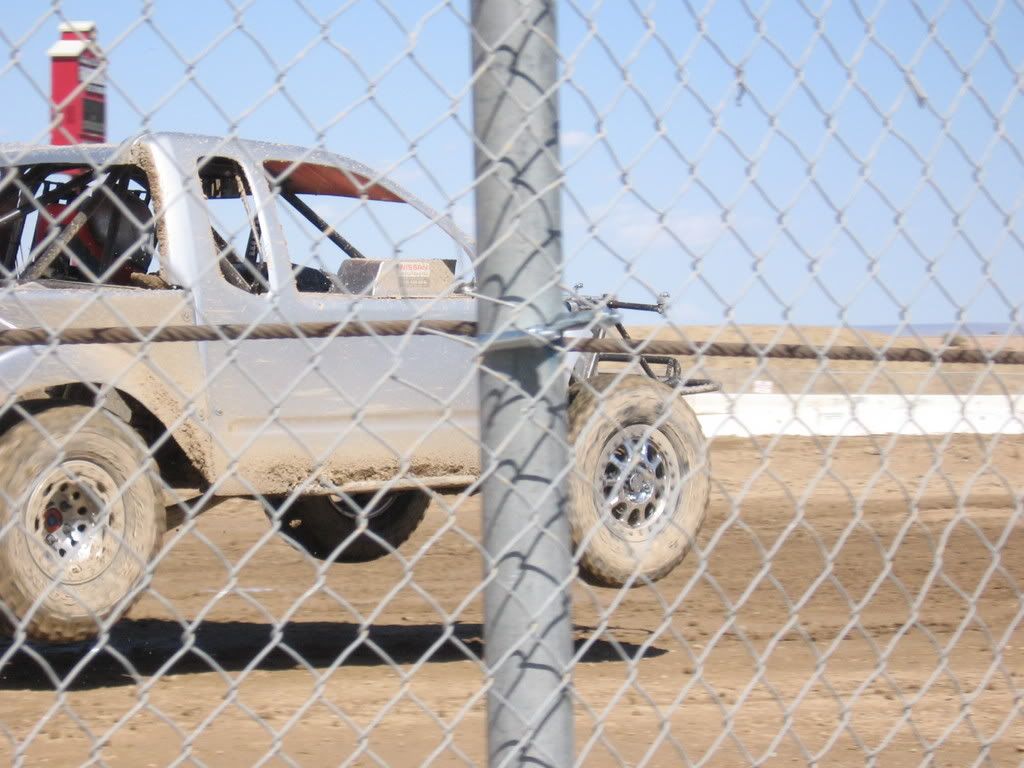 Ams Oil Truck.