So I think its time to clean out my garage. Decided to take my for sale threads and combine them in 1 post. Heres what i got for sale: ( all items shipping from 92003) :cheers:
1) Bed Extender
Used bed extender. Has some scratches from use.
$80 plus shipping since i heard it can be broken up into smaller sections. SOLD!!!!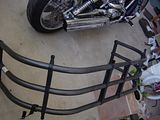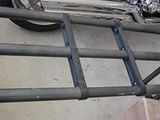 2) Box of unused Utilitrac Cleats.
New in box but will ship in another box since the original one is dried up and dusty. Includes 4 cleats, 4 stops and wrench
$100 SHIPPED SOLD!!!!
3) Set of 4 SE 5 Spoke Wheels 18"
Could be good for someone wanting to powdercoat a set without messing up their own stockers.
I got this set to powdercoat them but i decided to buy new wheels instead. They have some scratches (some on face and some on the rim edge) and one wheel has some chips in the paint on the spoke. The pictures show the scratches. Wheels only as tires will be removed upon sale because they are shot.
Also willing to split up to sell as single spares if 4 people are willing to buy just one or two, wheels only
$150 plus shipping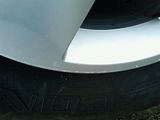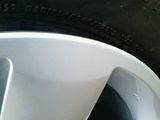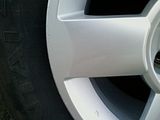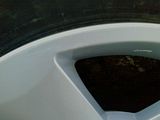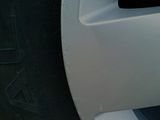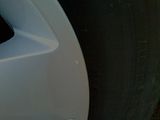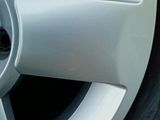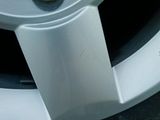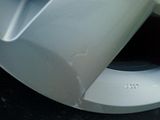 4) 1 Continental Stock 18 "tire
1 tire good for a spare. Has some "camber wear" on one side. The pictures show this.
$60 OBO prefer local around San Diego County as i dont know how to ship a tire. Willing to ship at buyers expense.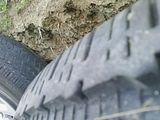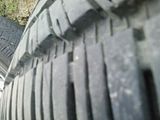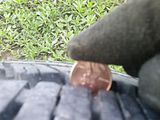 5) 4 6 Spoke LE Wheels
Also have a set of LE 18" 6 spoke wheels. These were my stockers. Good conditions no curbrash/ chips. Wheels only

$ 250 plus shipping
Also willing to accept trades depending on the item being traded for.
Looking for a leveling or mini lift kit or performance goodies such as an Intake system or other accessories. Make an offer.
Prices are obo, shoot me a reasonable price and i might consider it.
Post if you have any questions. Thank you for looking :clap:
*EDIT* Shipping for the wheels runs about $32 each one so ill say ill go $120 (*EDITED FOR MY BONEHEAD MATH, 4x30 doesnt equal 100!!) as shipping costs for a set of 4 anywhere in the contiguous states unless you have some cheaper way of doing so.