Hello everyone from the high desert of New Mexico!
New Nissan Titan owner here. I am a recent transplant from the Tundra forums along with prior engagements on a number of 4Runner, Chevy, Ford, Dodge/Ram, Jeep, Land Rover, and other forums with my many past builds (you can google "Desert Dawg" to find some of them if so inclined). But this is my first Titan and wanted to to show what I have been able to do so far.
First, I purchased this 2018 Titan PRO 4X brand new primarily for my business. I wanted the PRO 4X package since I actually take my vehicles "off-roading" in the mountains and deserts of northern New Mexico as well as Colorado on a regular basis. I also wanted my build to be consistent with my past projects in which I strive to build a daily driver for business, family, and light hauling use but with enough chops for moderate off-road adventures.
I am really enjoying this vehicle. I went fully loaded including the leather heated/cooled seats, Fosgate audio, and all of the other goodies and so far really happy with it.
The problem I found after my purchase is that there are very limited aftermarket items available for the new gen non-XD Titans (although still limited, it is much better for the Titan XD models). One of the first things I did was to replace the Bilstein-based suspension that comes with the PRO 4X package with a more capable ICON system along with larger, more aggressive performing tires while pushing the wheels out towards the fenders more along with adding a great sounding exhaust system from Magnaflow. I also custom fabricated some light mounts since I couldn't find any light bars for these trucks yet.
As it currently sits: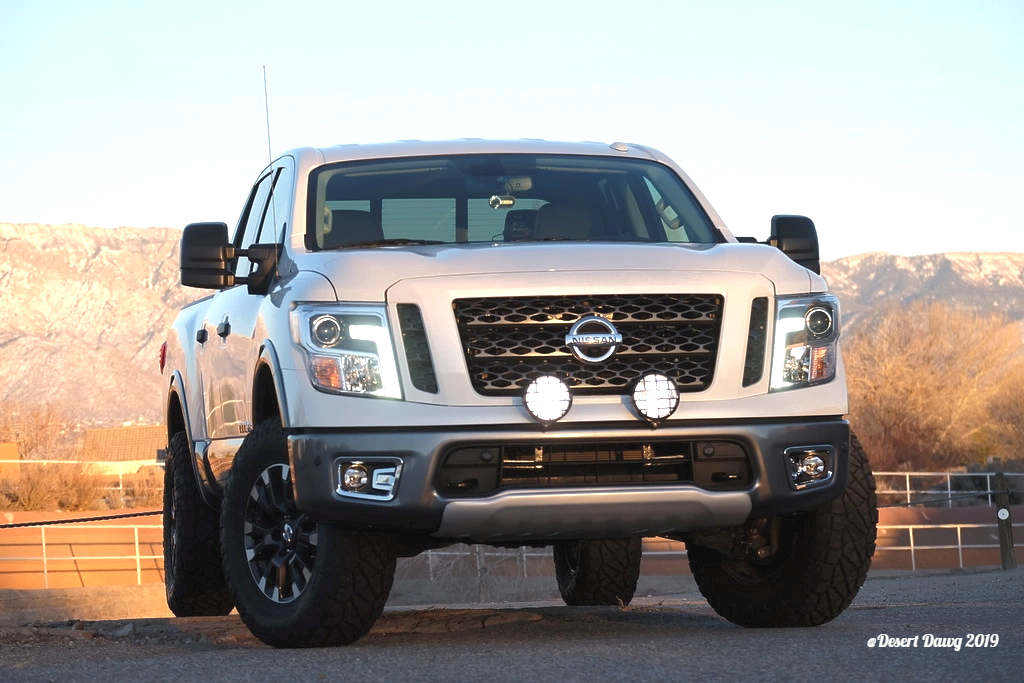 My modifications to date include the following:
• Nissan-ICON 3-inch Suspension Lift System
- Adjustable ICON 2.5 Series coil-overs
- ICON 2.0 Aluminum Series rear shocks
- Custom ICON rod end bearings
- ICON Delta-joint upper control arms
- Rear lift blocks
• Nitto Ridge Grappler Tires
- LT285/70R18 (34 –inches tall)
• Borla Billet Aluminum 1.5-inch Bolted Wheel Spacers
• Bodywork Trimming
- Lower wheel well sheet metal, fender flare, and liner
• PIAA 6-inch Off-Road Lights
- 520 Series All-Terrain Pattern (ATP)
- Custom fabricated light brackets
• Air-on-Board LED Light Bar Switch
• MagnaFlow Stainless Steel Catback Exhaust System
- Polished Tip
• RetraxPRO XR Locking Aluminum Retractable Bed Cover
- Integrated Trax Rail System
• AMP Research Power Retractable Side Steps
• Maxout Chrome Dry Chemical Fire Extinguisher
• Falcon Zero F170HD+ Dash Cam with GPS
• Escort Max 360 Radar Detector
• VIAIR 400P Portable Air Compressor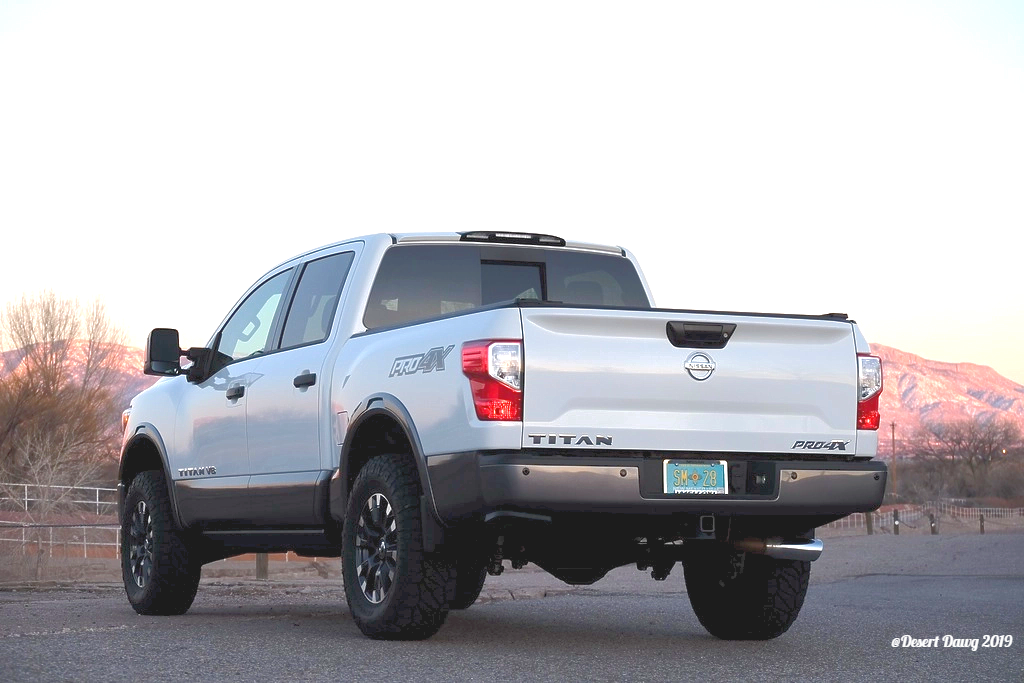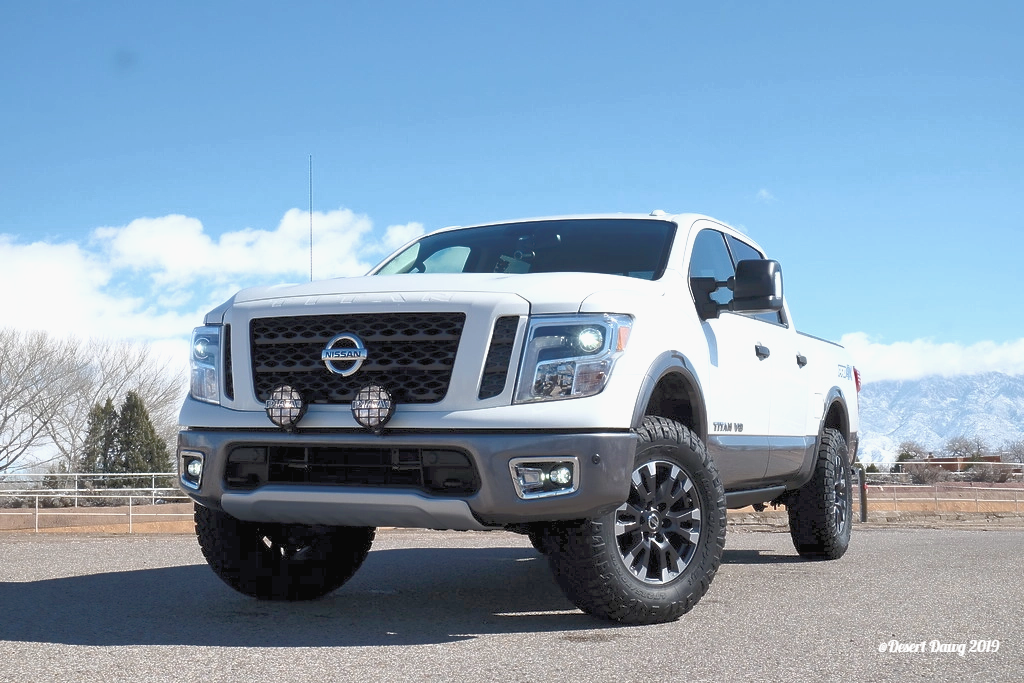 I will add more items and pics as I get them. In the meantime, happy to be here and hope to hear from folks!