Discussion Starter
·
#1
·
I am gutting my Titan and going to Dynamat the entire cab, install new Kenwood dnx-6960 headunit with gps, sirius, ipod, bluetooth, back-up cam, kenwood 6.1" lcd's in the headrests, polk audio db6501 components in all four doors and dash, jl 300/4 and 500/1 amps and a jl stealthbox with 2 10's and remote bass knob. i'm still waiting on one amp and my headunit to show up (should be here tomorrow) so i decided to bring my headrest in last night and see what happens. i've never done any headrest monitors on my own, so i was a little nervous when it came time to wield the razor blade, but i have done plenty of reading and it wasn't nearly as hard as i thought. I took my time and measured many times before each cut, and was still done with the first one in less than an hour. Didn't get to the second one yet, but let me just say, if you are considering head rest screens and want them to actually MATCH, you can do this on your own if you are even halfway handy. Anyway, here are a couple of pics and I will continue to update this thread as I progress on my install. At this point just the monitor is mounted, the wiring isn't done yet.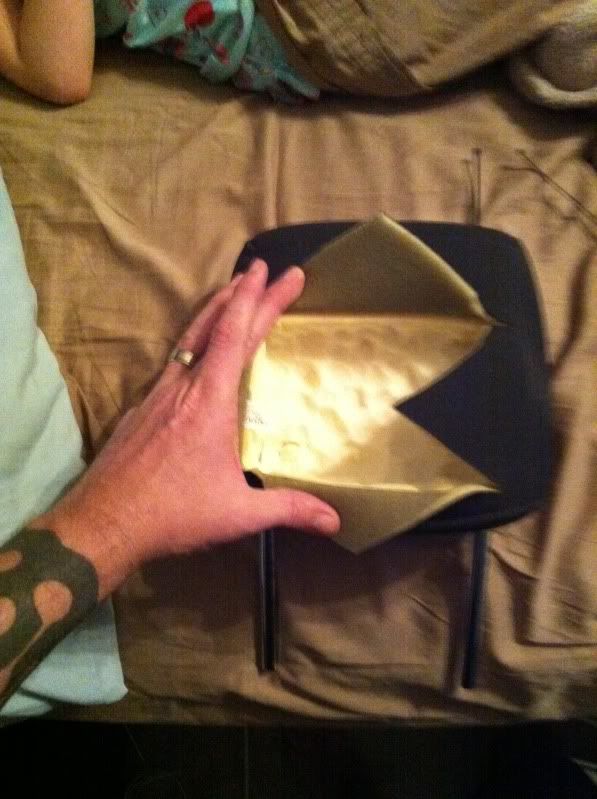 Headrest is cut and the foam picked out in the shape of the bezel.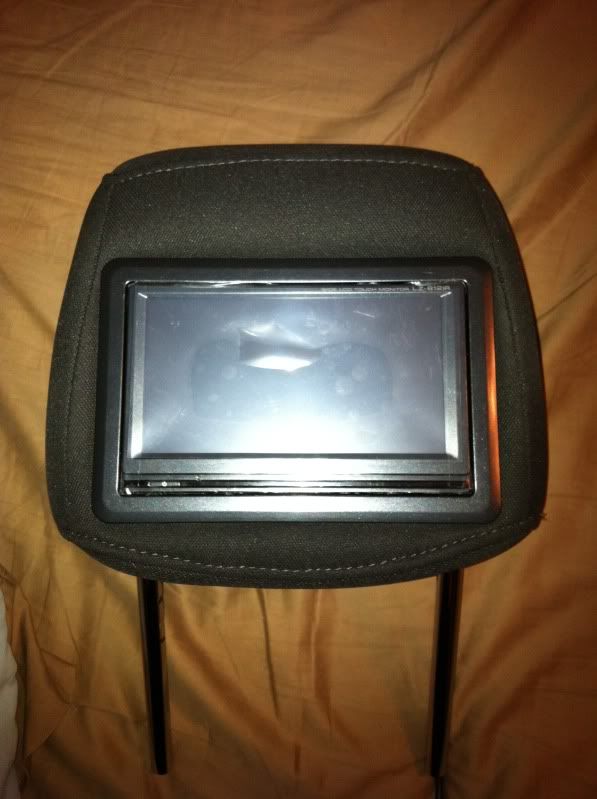 Monitor is mounted and very sturdy....ready for power and a video source!