Pics here of the spacers;
http://www.titantalk.com/forums/tit...1-solid-billet-aluminum-leveling-spacers.html
Installed the spacers today and I have to say I do like the level it gave me and I will stay with these till I need 5100s.
Steps I performed using a lift at the RPM Center;
1) Removed wheels, I did a 4 tire rotation since I am at 4800 miles now.
2) Disconnected end links from sway bar.
3) Disconnected UCA from swing arm, and lowered, tied off.
4) Removed lower strut bolt/nut
5) Removed top 3 strut nuts, and removed strut assy.
6) Installed spacer, and aligned lower strut yolk on a bench vice so that the end of the spring would remain to the outside as per NISMO shock installation instructions.
7) Installed strut assy with the 3 upper nuts and left them loose.
8) Aligned and installed lower strut assy bolt/nut and tightened all the way down.
9) Installed UCA nut and tightened down all the way. I used a floor jack and lowered the lift to rest the LCA on the floor jack. This allowed me to align the steering arm onto the UCA bolt and guided it up the bolt and installed nut and cotter pin.
10) Repeated all of the above steps in order for the other side.
11) Re-installed the end links to the sway bar and tightened them down all the way.
12) Tightened down the upper strut assy 3 nuts all the way on both sides.
13) Rechecked all nuts, bolts, and cotter pins (UCAs) were tight and installed properly.
14) Put the Titan on a drive on ramp lift and measured for toe in/out.
15) Measured front/back from rim lip to rim lip. Made adjustments to get it even on both sides. I was pigeon toed out by about a half an inch total.
That's pretty much it, I don't have much play from the UCAs to CB right now with OEM UCAa, so aftermarket UCAs are a mod for the near future. I should be fine for now as long as I'm not doing any crazy off roading...
My impressions
:
I like them! They have leveled my T and that was my goal so can't complain. The ride quality is still present, I do feel that the front end is sitting higher when behind the wheel.
Oddly enough these spacers have stiffened up the nose dive on hard braking even further...After the addition of the aftermarket UCAs I will be getting a set of Stilltimes sway bar mounts.
All in all a worth while MOD!
On to the pics...
Before
: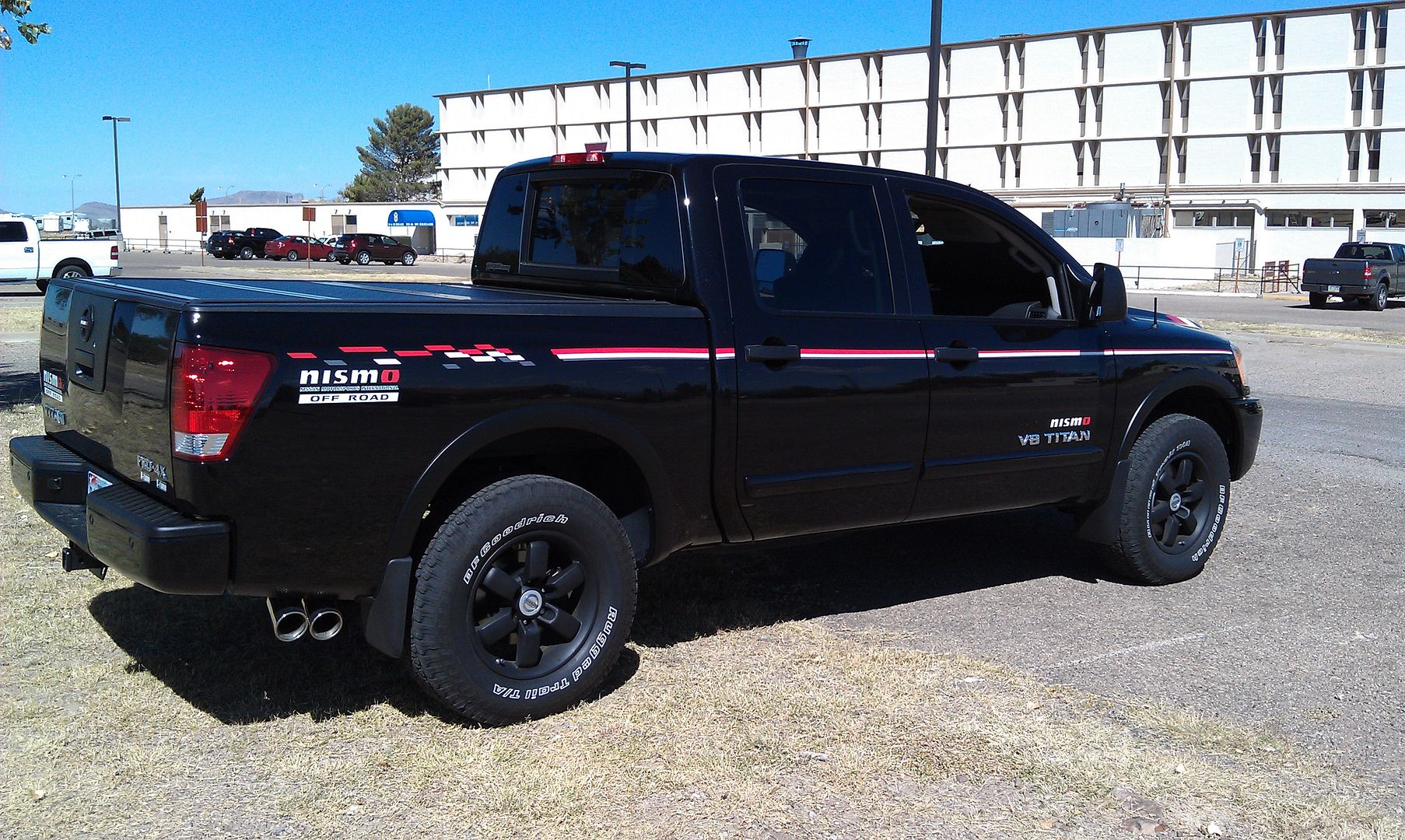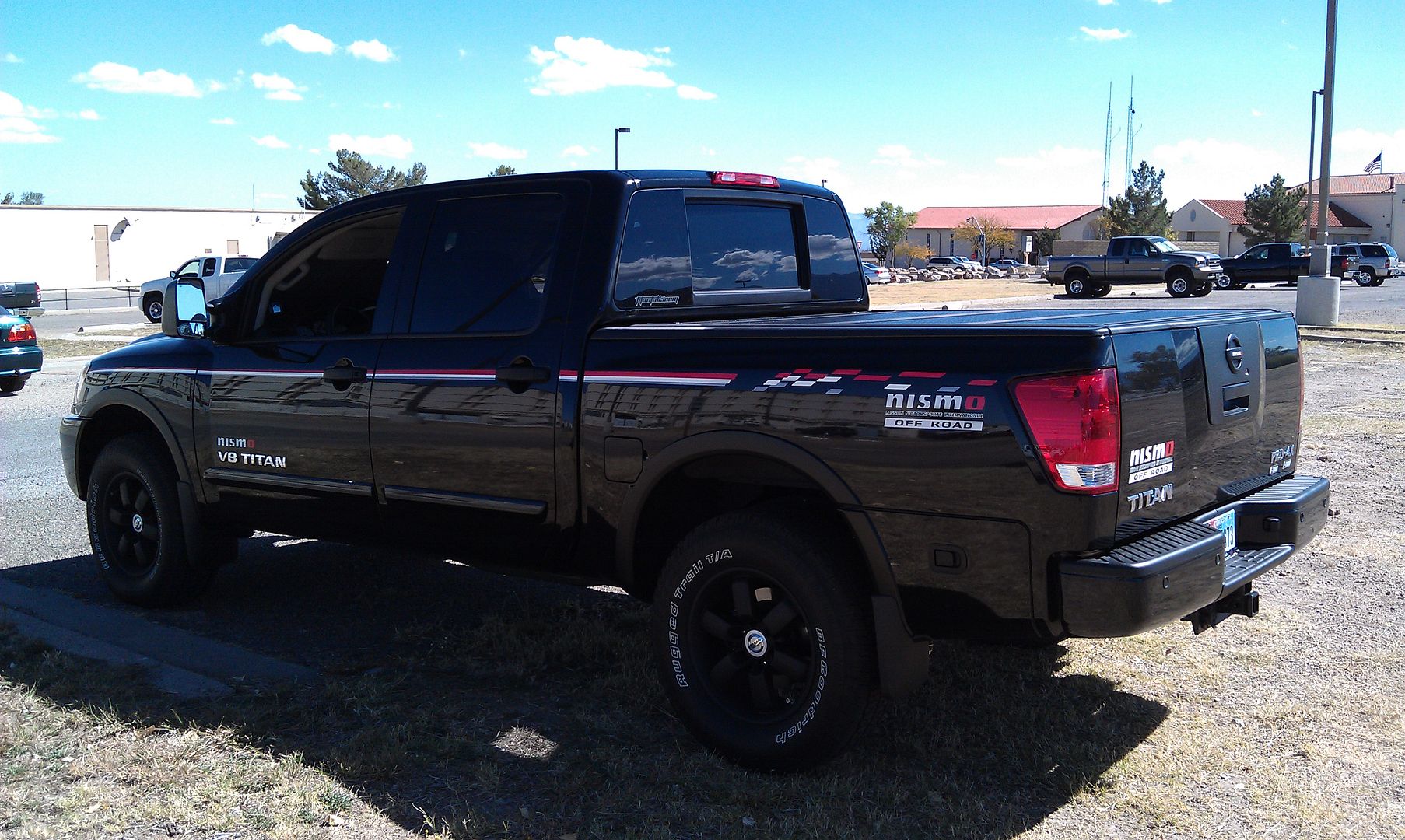 During
: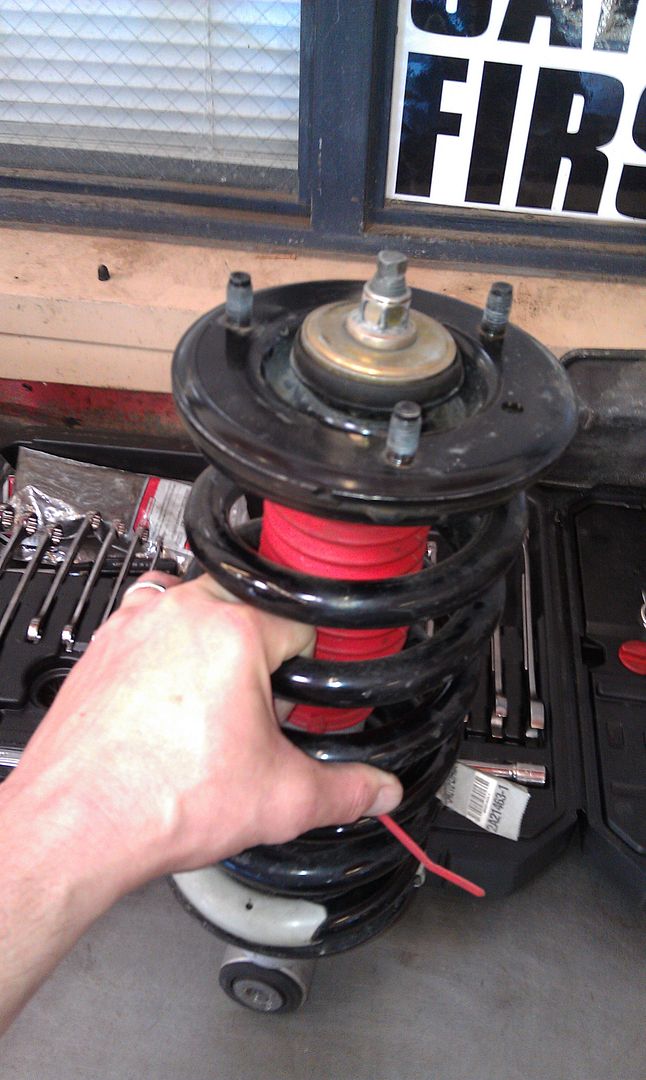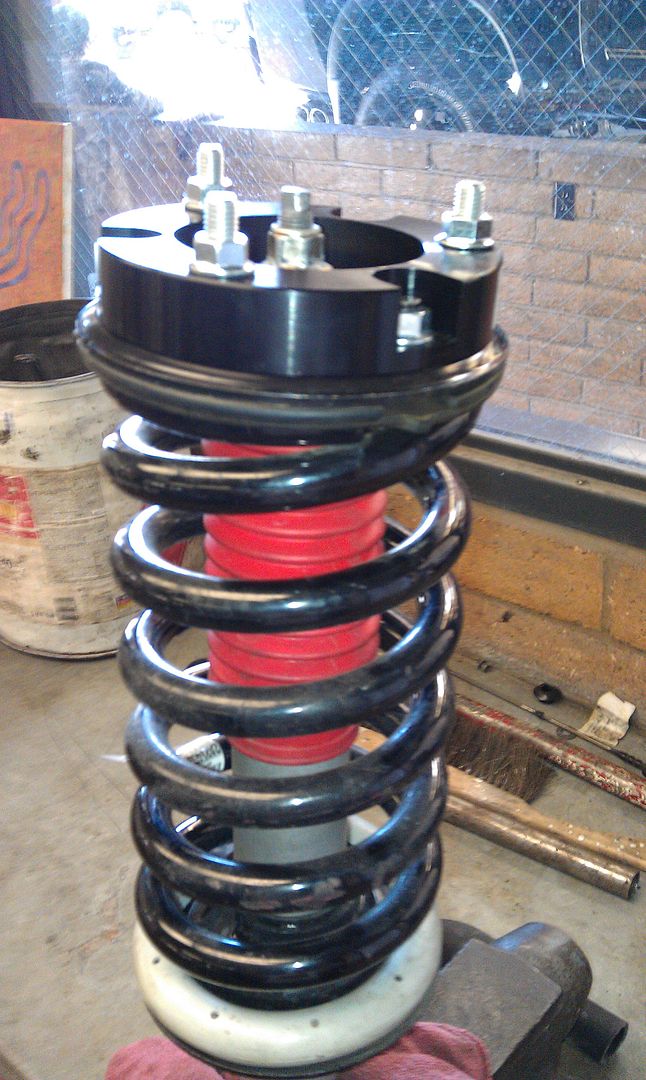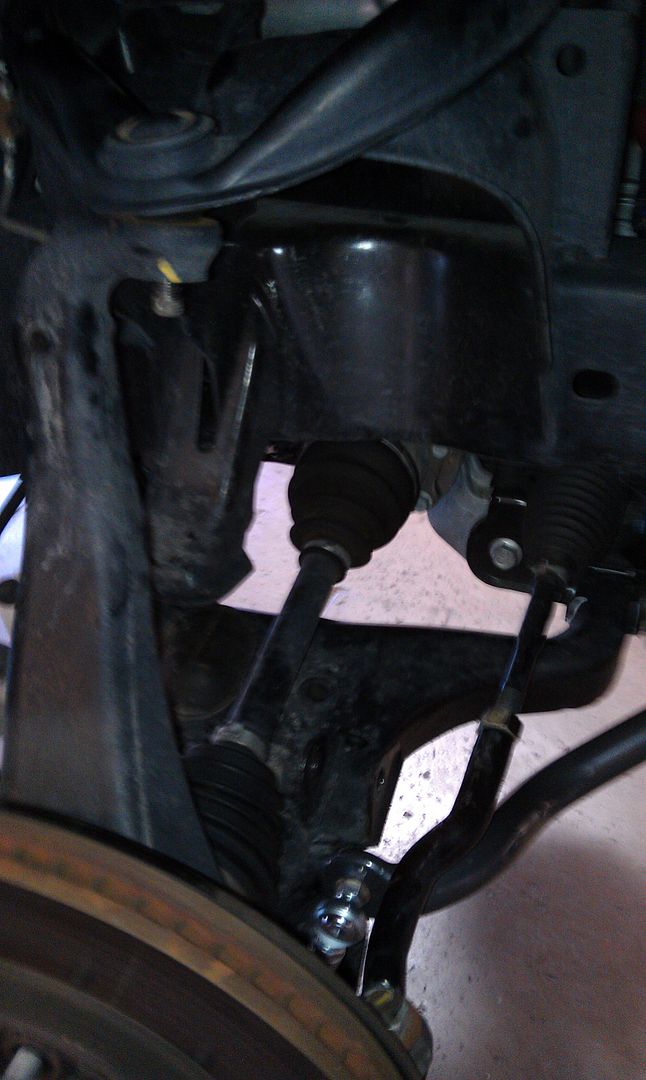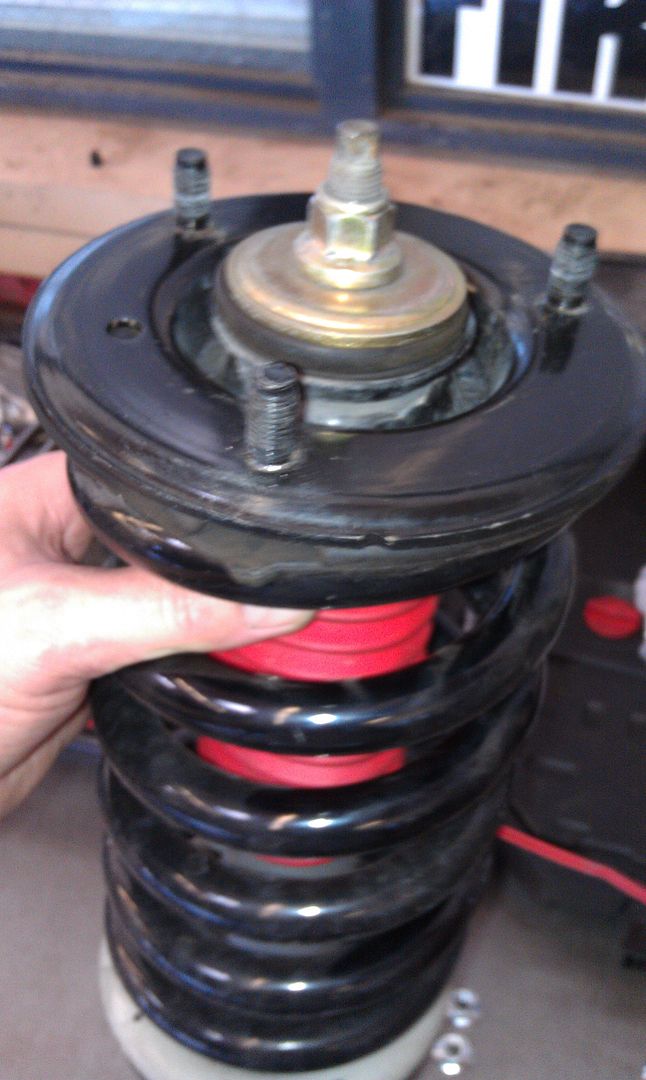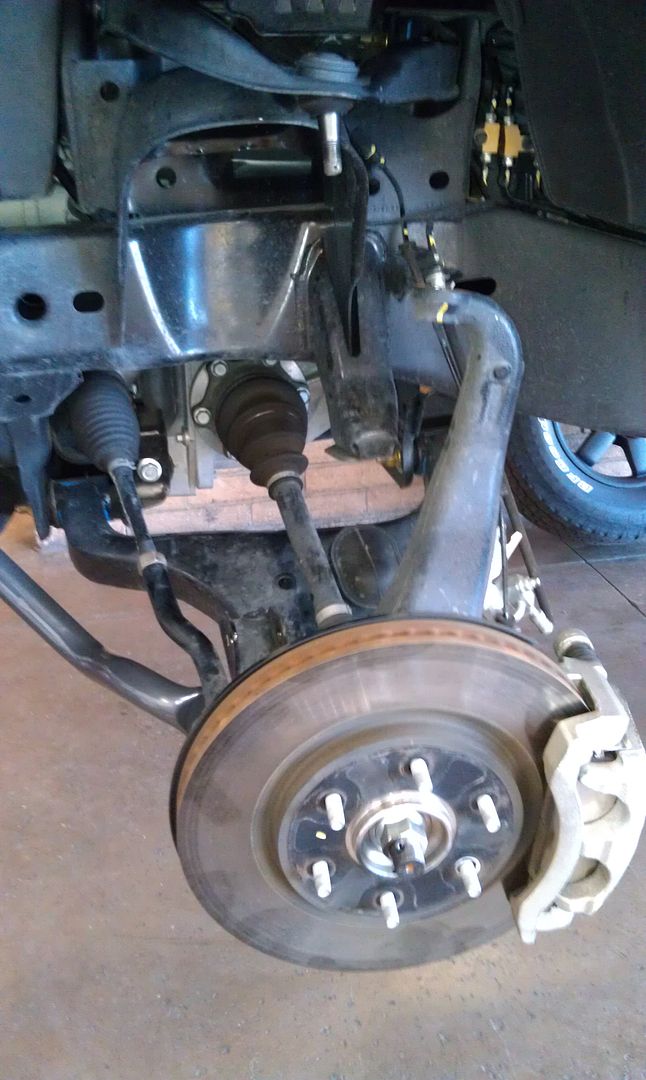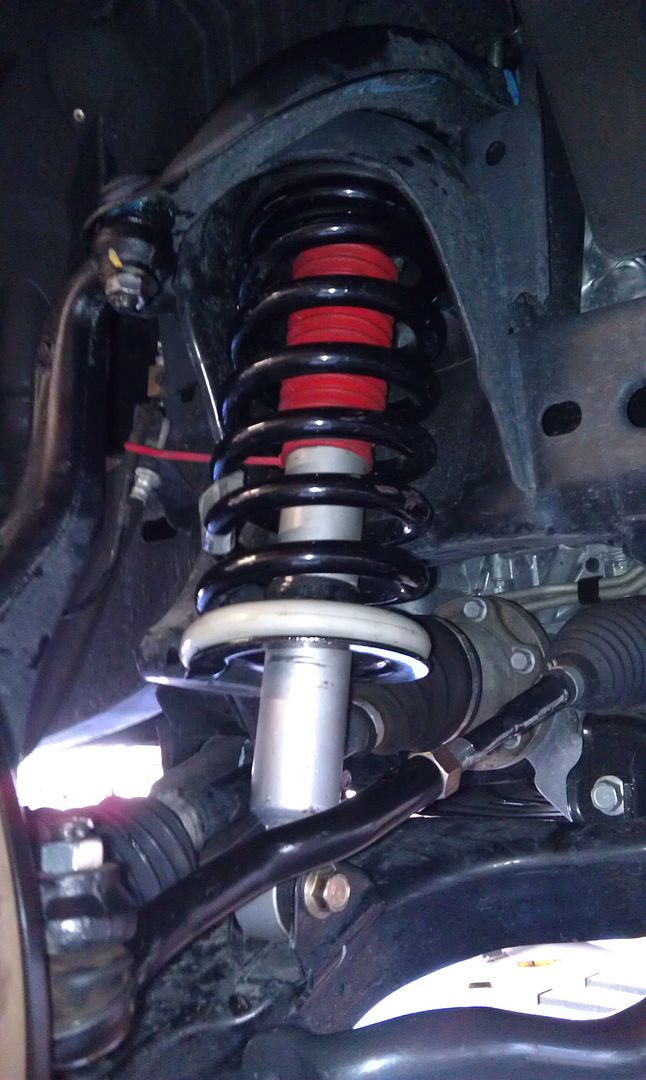 After
: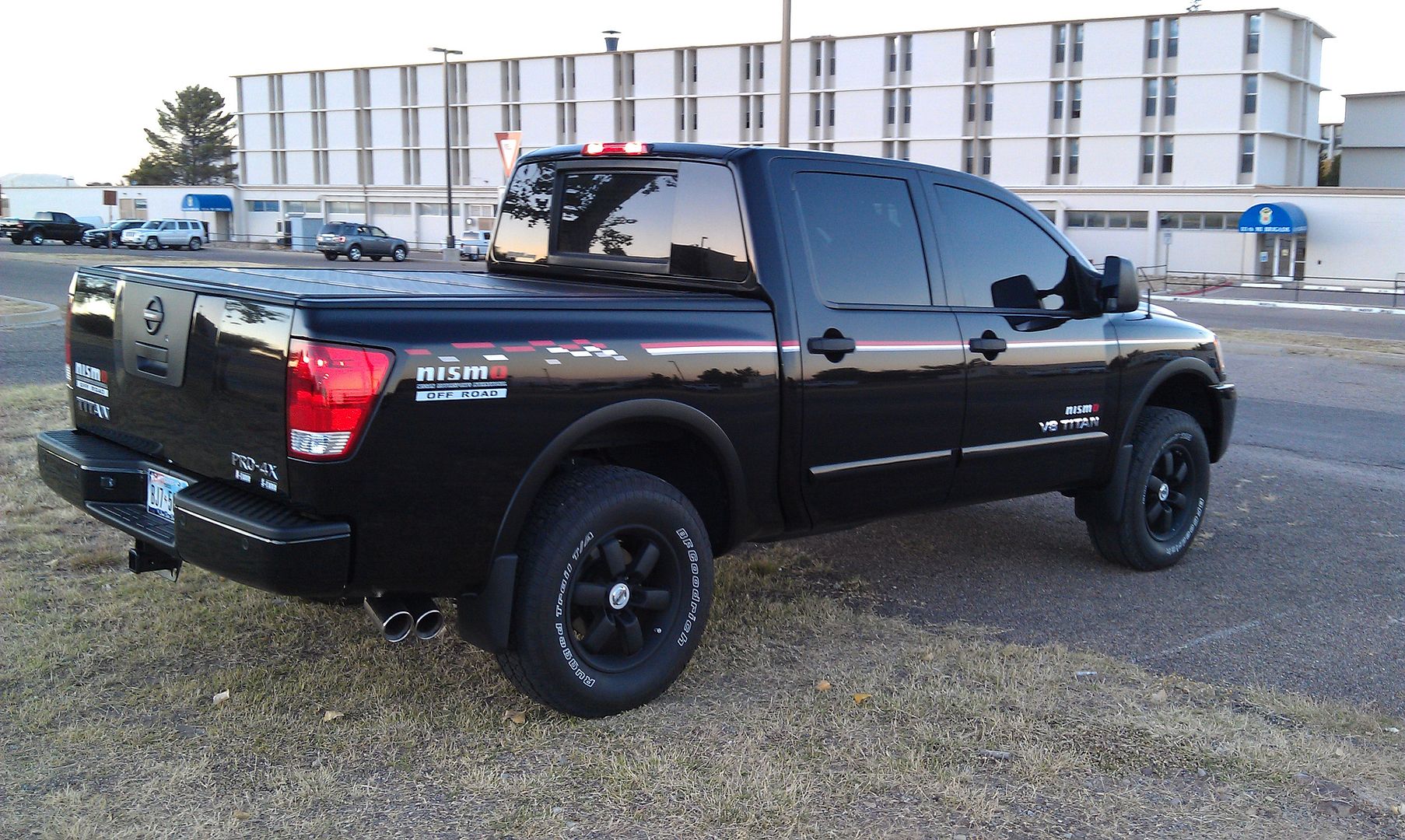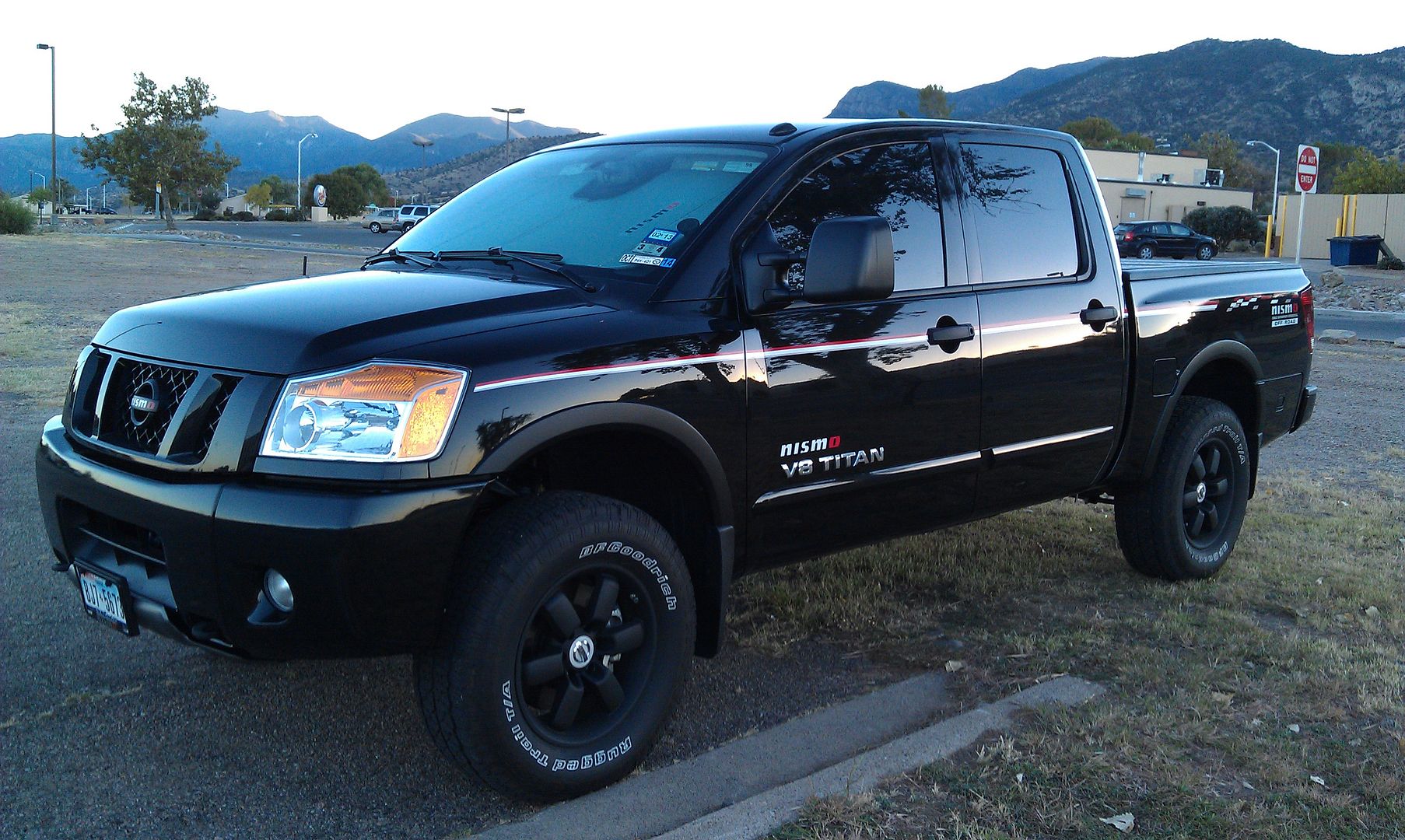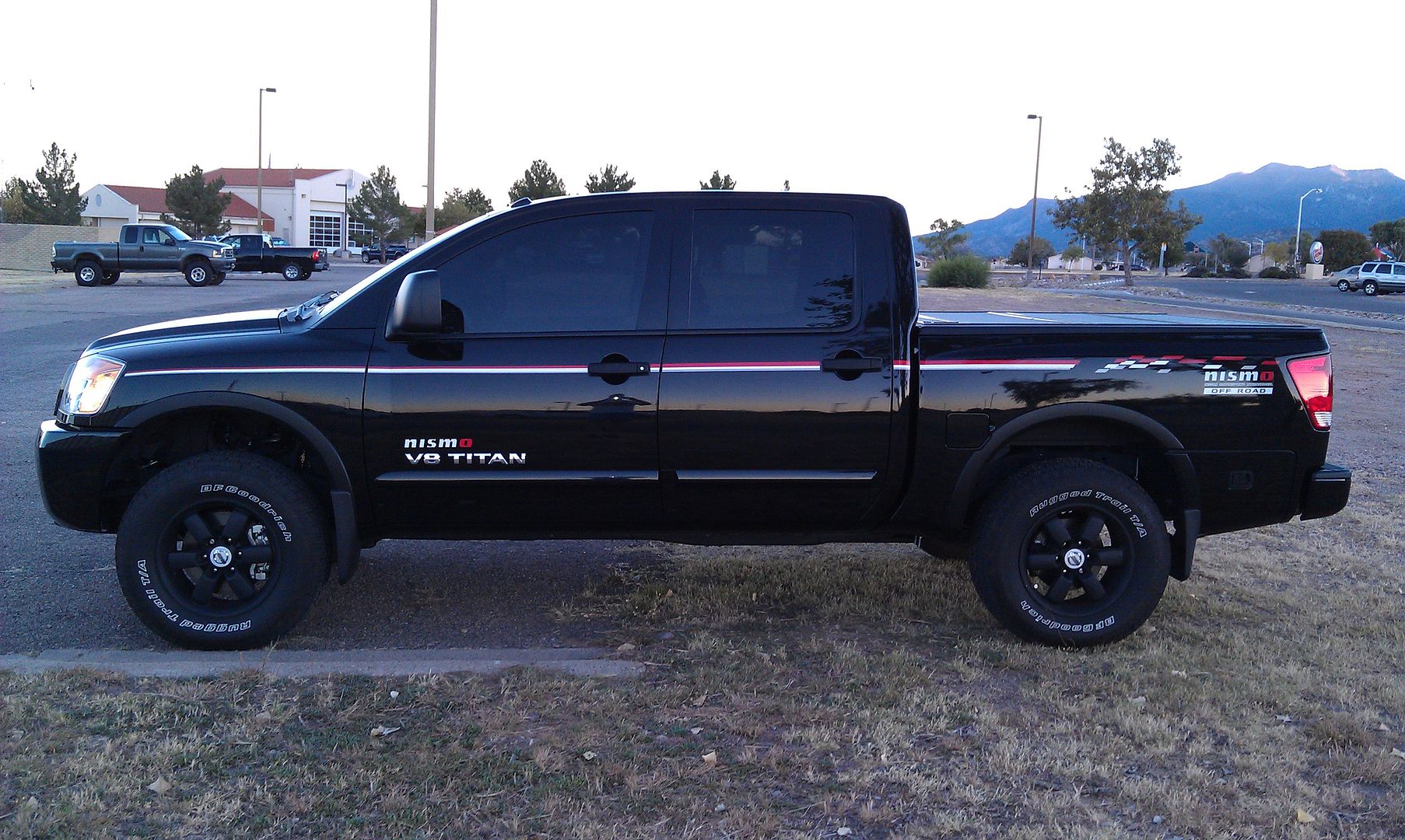 side by side comparison:
and the otherside: