Discussion Starter
·
#1
·
So ive been trying to sell my lift and tires for almost 3 months now and have had no luck.
During my trip down to socal to visit my parents, i grabbed my 2/5 drop out of their garage along with the 22's i was letting my buddy borrow. Well he was supposed to buy them but never gave me money so i took them back lol. Brought it all home where it sat for more than a month until weather cleared up enough to do the swap.
Started around 10:30am yesterday and had it all wrapped up and washed before 4:30. Not too bad considering all the work we did and we all know how big these trucks are when it comes to washing!
Took a couple pics of the truck and a few to show the fender gap that i have front and rear. Also took a couple pics of how we cut the front bump stop bracket off the frame so that others who are lowering their titan can consider doing the same thing. Trust me, this thing rides 10000000x better with those chopped off than it did before on the 2/5 kit.
onto the pics! The mustang is my buddy's mom's car... its a '65 that was bought after her friend borrowed her car and died that night in a car accident. Her parents felt so bad that with the insurance money from the car, they bought this mustang and gave it to her. It was restored and wins a trophy at nearly every show it enters!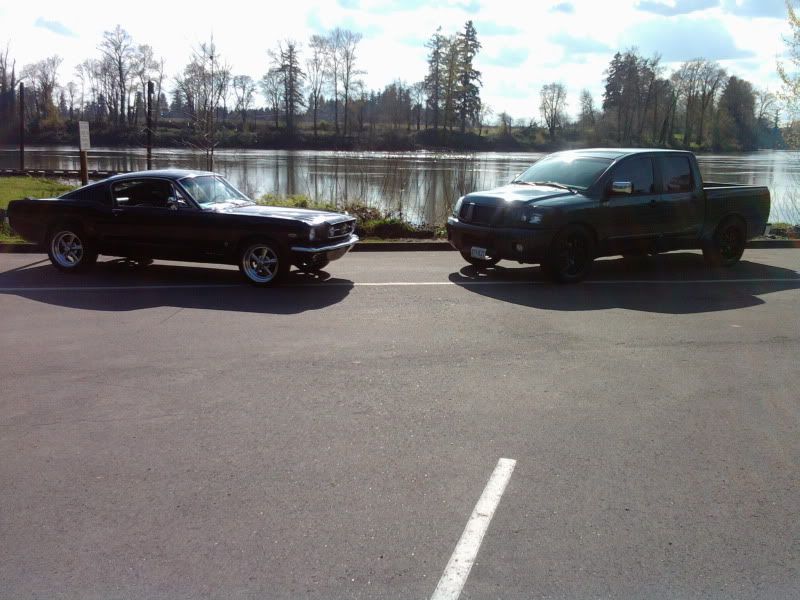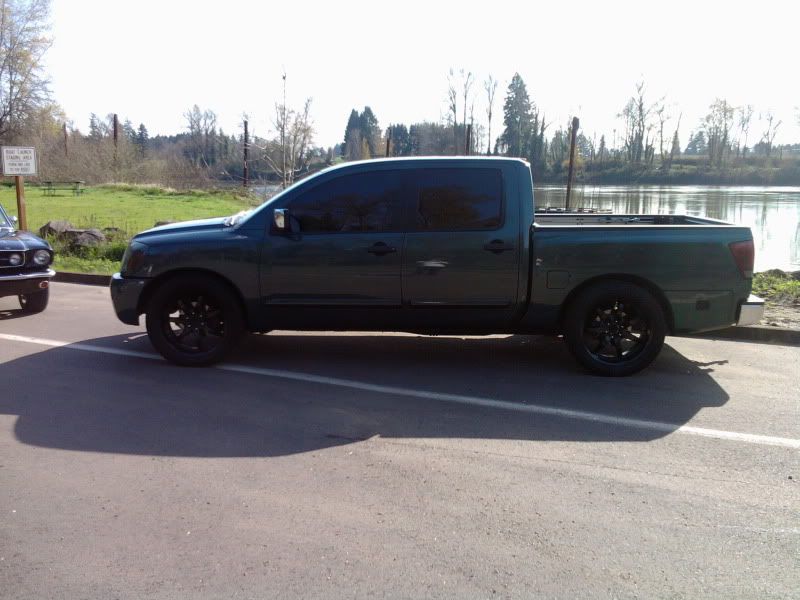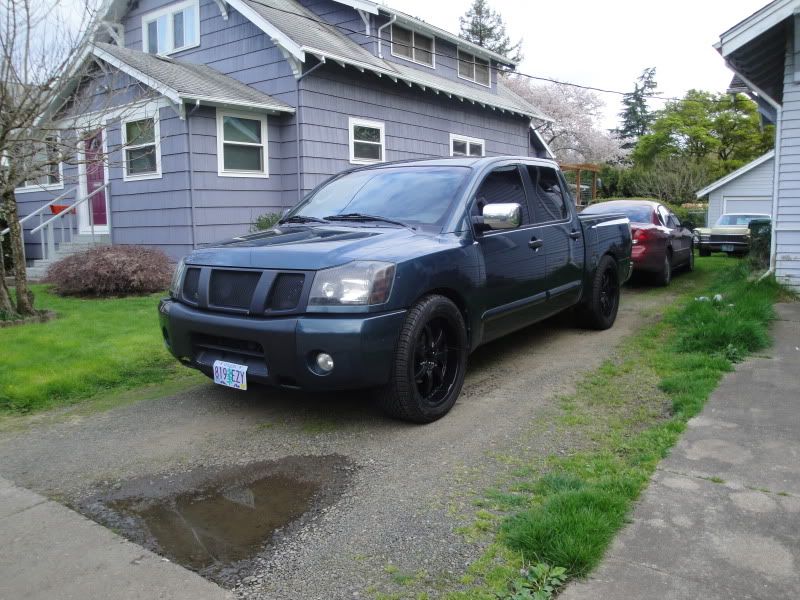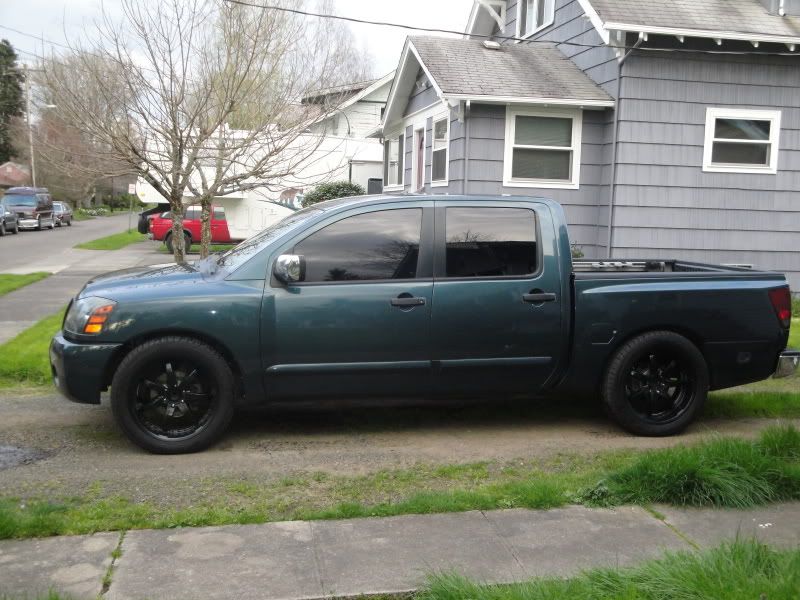 Pics of the bump stop bracket cut off before the front was re-assembled
front suspension all back together... you can kinda see the where the bracket used to be.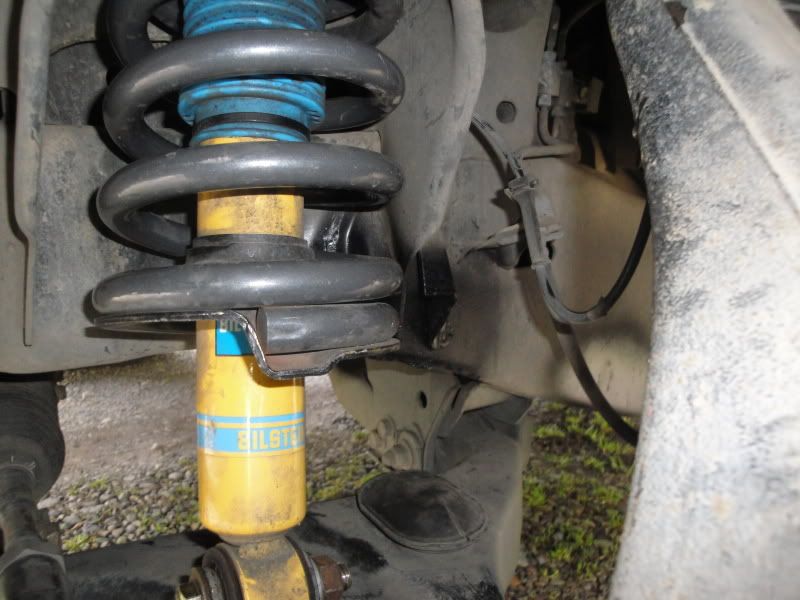 rear bump stop shaved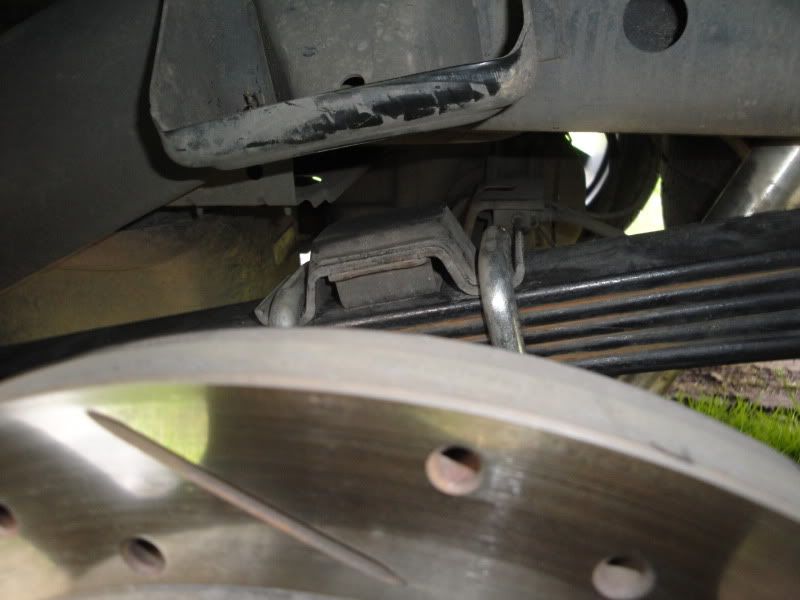 finger gap... front
finger gap... rear