Discussion Starter
·
#1
·
I purchased a used AEM copy CAI with a AEM dry cone filter on it for a great price... Only problem was, no extended vent hoses, clamps or air box.
Now, thanks to my good friends here at TitanTalk, they had linked me to a thread on DIY heat shields... only issues was that it was for a Ford Lightning.
$3.95 DIY Heat Shield for Cold Air Intake - The National Lightning Owners Club Inc
I took that idea, and headed to Lowes and Autozone.
At Autozone I picked up 3 feet of 5/8" (I think, Ill check and edit if needed) hose which I used about 10-12" of to add length to the vent hoses. The remaining portion I used as a top seal/strip for both purpose and looks around the top rim of my heat shield. You'll see what I mean below...
To continue on this idea, while at lowes I picked up 2) 1/2" inserts to join the factory hose to the new piece of hose.
You can see how it fit on, and how I extended the lines here.
Now comes the fun part!
My wife and I spent some quality time in the trash can section of Lowes trying to find the perfect one to bring home with us. We narrowed it down to this bad boy...
Shop United Solutions 41-Quart Black Indoor Garbage Can at Lowes.com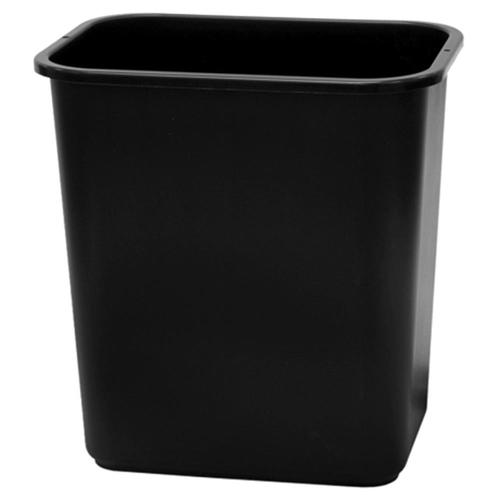 United Solutions 41-Quart Black Indoor Garbage Can, Item #: 293514 | Model #:WB0131
I am not going to go step by step in my process, as I am certainly not claiming to be an expert here.. but here are some photos of the carnage.
Rough first try at fitment:
If you notice, to increase the structural integrity of the box, I did add a few second layers to brace it up. One on the 'opening' wall, and one on the bottom. I just used scrap pieces from cutting the length down. I also covered most of the box in metal tape, hoping to reflect some of the heat and also increase the integrity of the box.
Showing the addition of the second layer on the 'opening' wall. I drilled three holes through both pieces and slipped zip ties through the holes.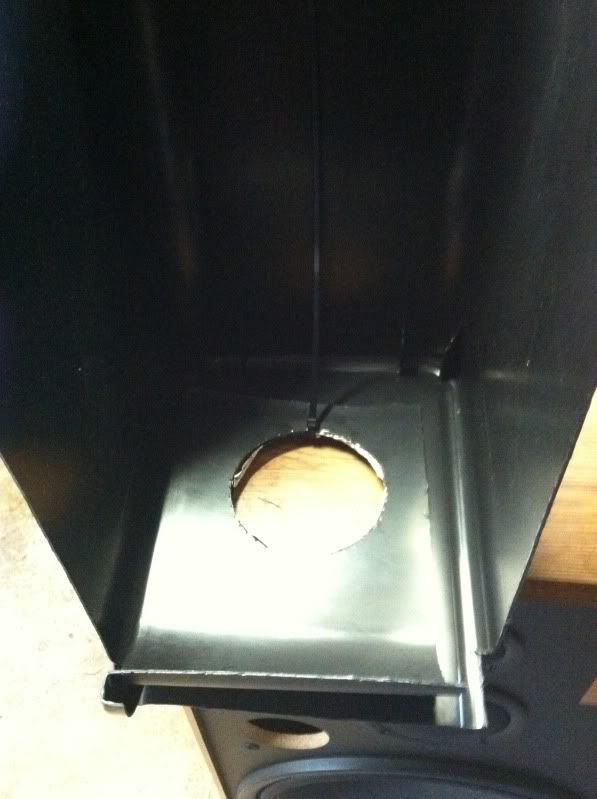 Used some metal tape to a) seal the two layers together more, close the gap and b) help reflect some heat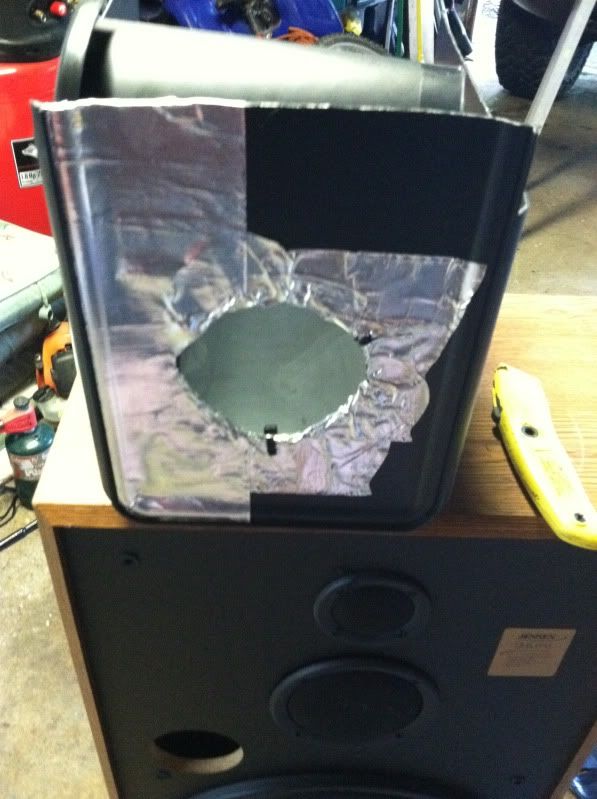 Covered the whole outside of the 'opening' and rear walls as well as the bottom to resist heat.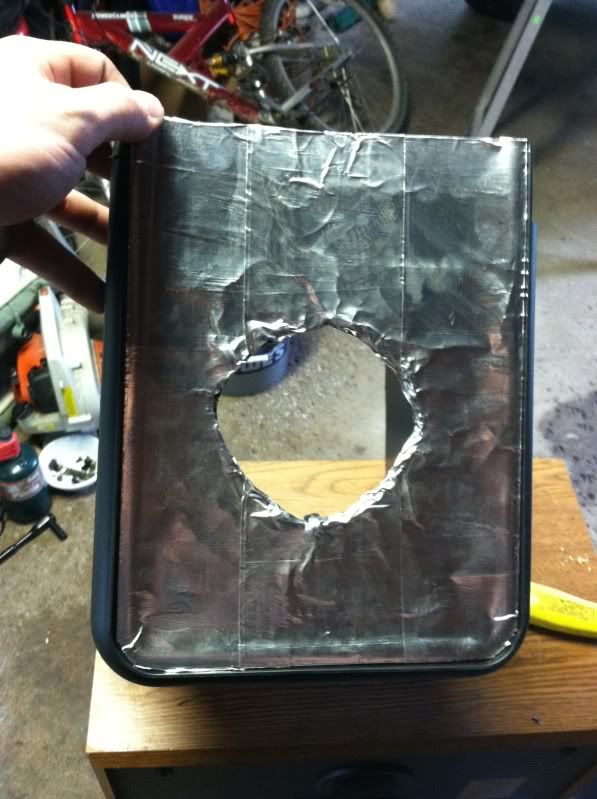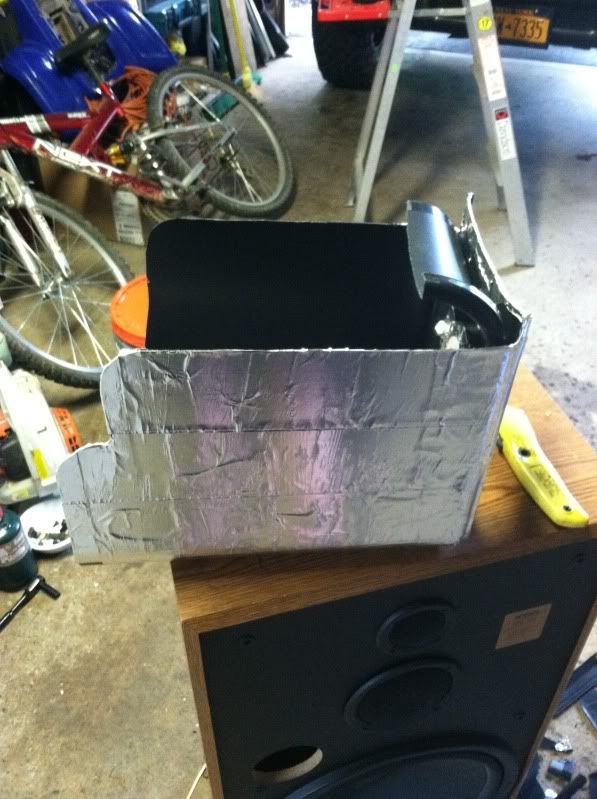 As mentioned above, I added the hose along the top lip to seal against the bottom of the hood, plus I think it looks cool.
The fitment was not hard to gauge and the only measurement tool I used was a simple tape measure. When I began, I was using a razor knife but found tin snips to work excellent! I also drilled small holes at all of the cut corners to assure no cracking, as this is somewhat brittle plastic.
If you notice here, it looks like this set-up will allow for a good 'scoop' of cool air coming in from the fender.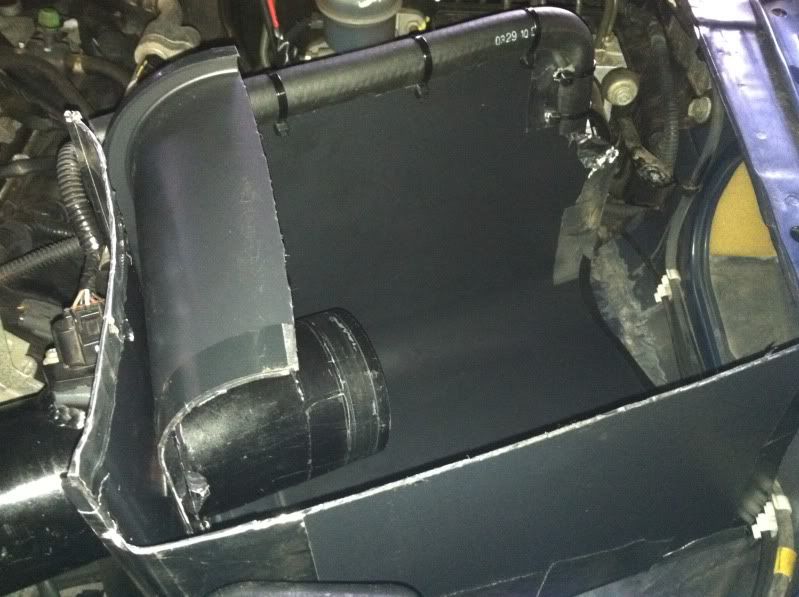 I have to add some more of the hose to the lip tonight, but all and all it is about 90% done.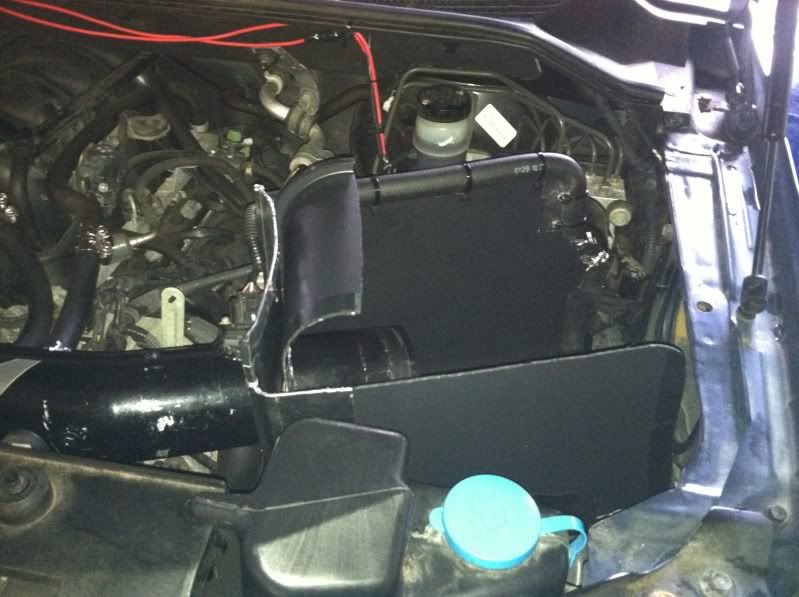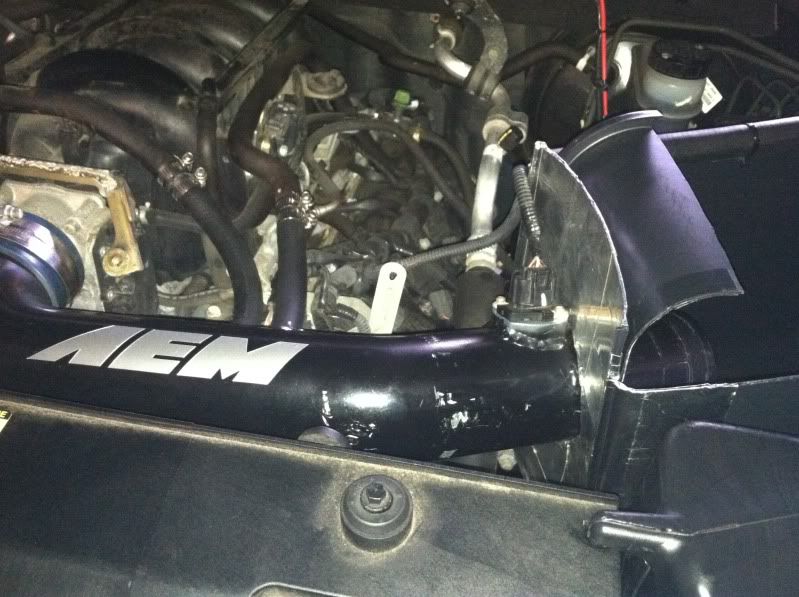 Feel free to ask questions, and if you need help or suggestions - I am happy to assist!