Discussion Starter
·
#1
·
I learned this little trick over on my 4Runner forum and loved the mod, great bang for buck. I am not a big fan of HID systems without projectors or of cheap HID kits.. The idea behind this mod is to modify the 9011 bulb, which is much brighter, to fit in the 9006 or 9005 location. I personally only did my lows (9006) and my fogs (whatever they were stock), didn't mess with my high beams, didn't feel the need to.

I purchased the bulbs from amazon, total came out to around $50 for all 4 bulbs. Pretty cheap! I also got the cheapest option because that's what I did with my 4Runner and it was PLENTY. This 9011 bulb is some hir bulb? Not sure about all that, but the little research I did on it says that it's a much brighter bulb. Also they advised to not touch the glass with bare hands, apparently it has some sort of coating which helps with it's brightness.

Link for the 9011
https://www.amazon.com/gp/product/B00480J5CW/ref=oh_aui_detailpage_o00_s00?ie=UTF8&psc=1
Link for 885 (fog replacement)
https://www.amazon.com/gp/product/B00480GY4Y/ref=oh_aui_detailpage_o00_s00?ie=UTF8&psc=1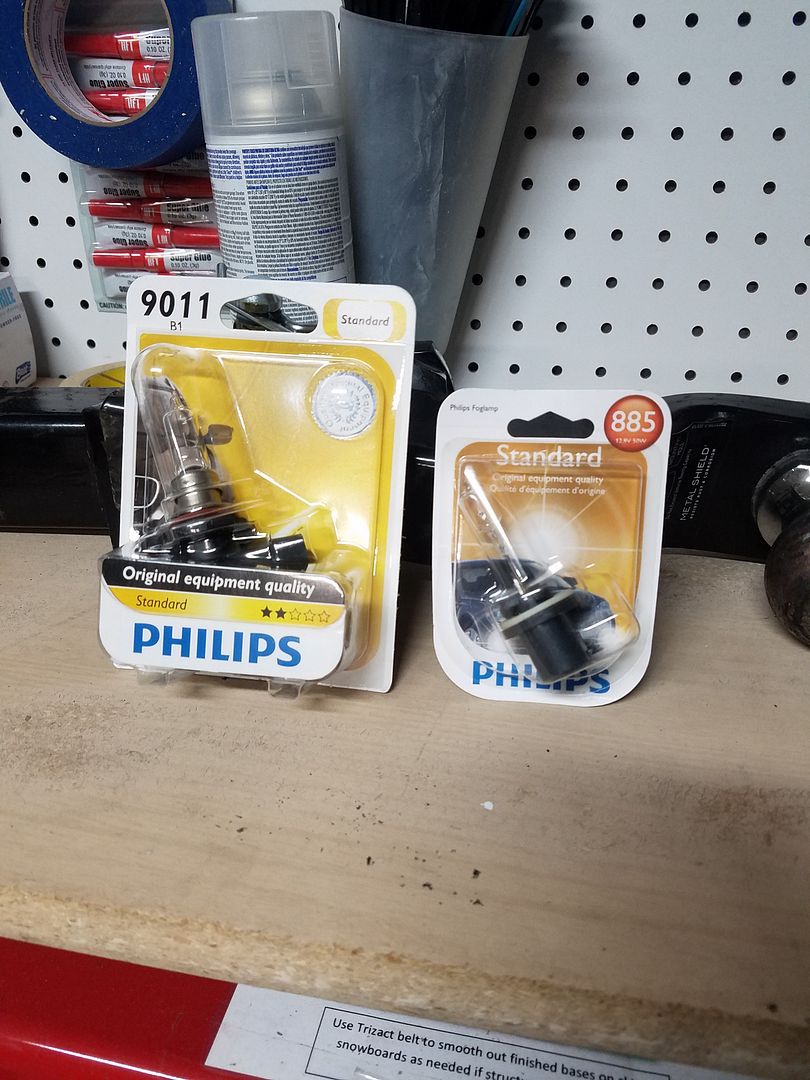 Okay! now some proof and how to.

First pic: The new bulb (9011 in place of 9006) is installed on driver side only. Pics don't really do it justice compared to in person.
Front View (definitely noticeable)
Alright, how to mod the bulbs so that they fit. No modding necessary for fogs, they're just plug and play.

For these pics, the YELLOW O-ring is 9006 and RED O-ring is 9011. (9006 is stock)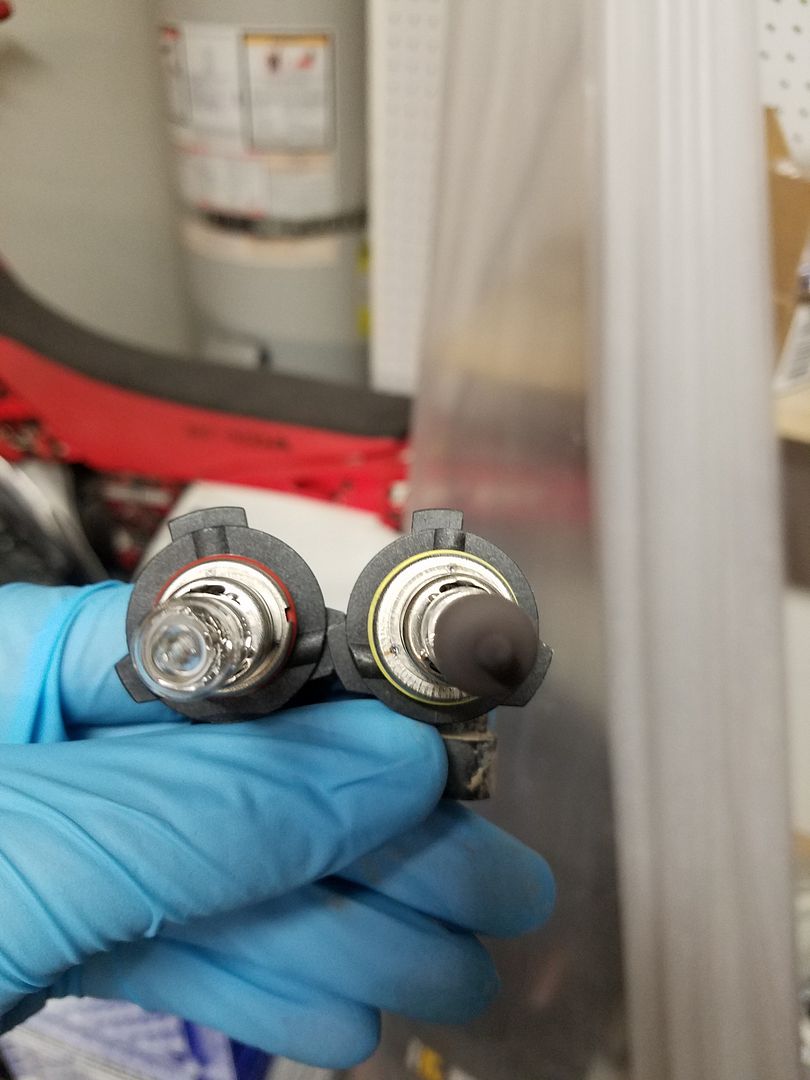 So you can see from the first pic, only one tab on the 9011 needs to be modded to match the 9006 tabs. In the second pic the grooves inside of the plug do not match. In the 9011 I cut the grooves out all together.
I used a box cutter and pocket knife for the whole "operation"

The aftermath: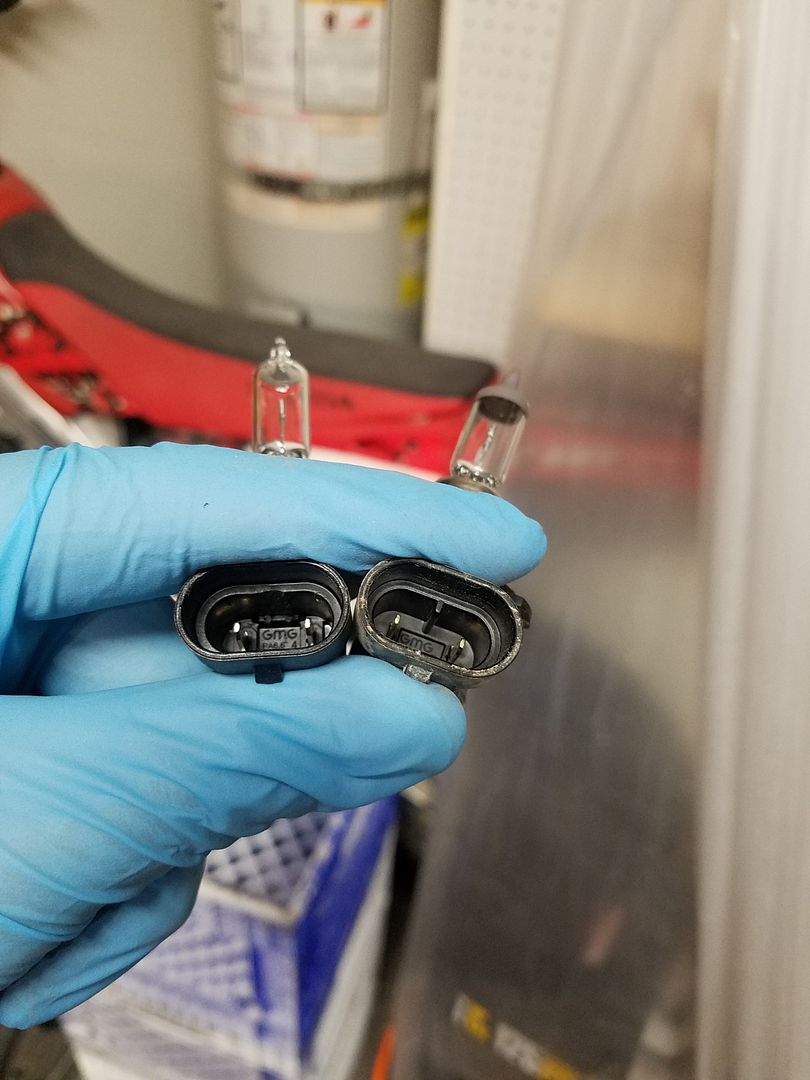 After that, you're ready to install! My driver side was nice and snug, but my passenger was not. I used an o-ring I found in my garage that fit perfect and fixed my not snug problem. I also had to adjust the height of my headlights as well, so be aware of that. The new bulbs are a HUGE improvement.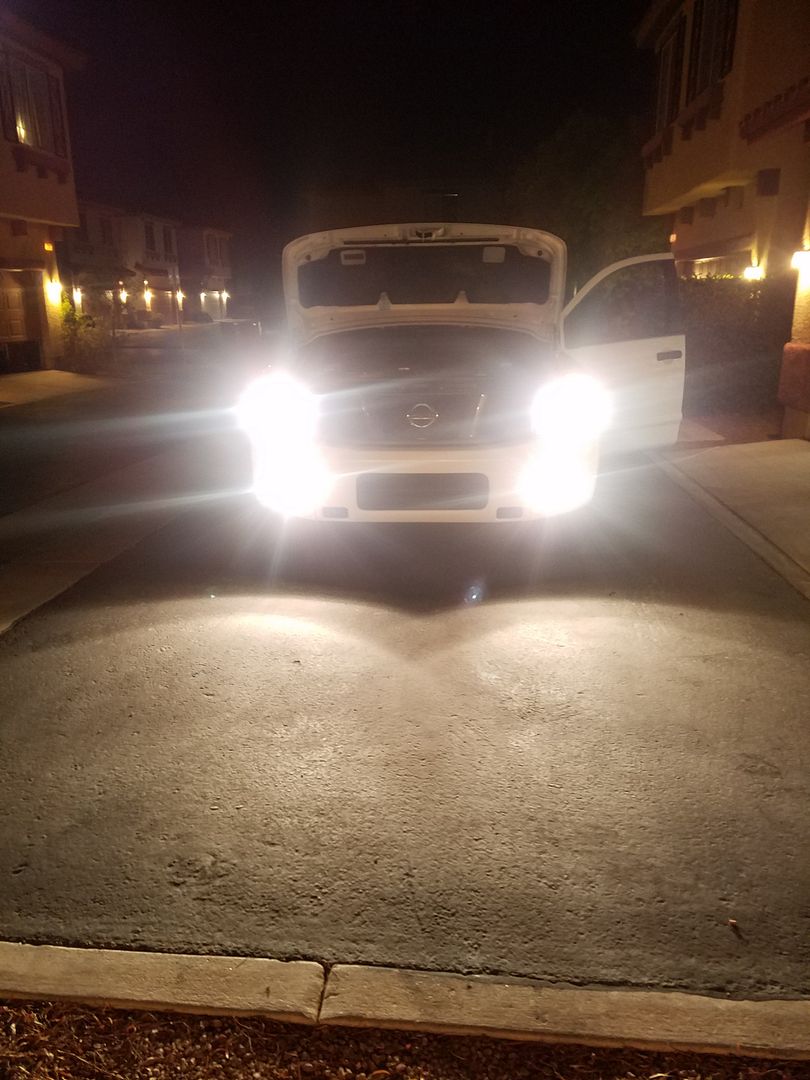 Enjoy! I didn't see any other posts like this, hopefully I'm not making a double post with this.
Also the fog light bulb difference.