Decided to put on my new key fob cover today and thought id do a write up. Class was cancelled so i had the time to do it.
First off, if you abuse your keys, your fobs probably look like mine. Both of my fobs began to crack and various locations. I taped up one of my fobs with electrical tape and the other i superglued numerous times (probably 5 times) to try to keep them usable. Eventually both fobs broke at the key ring attachment making them useless for me (with the fob not attached to the key, i would always forget the fob at home making me manually open the truck with the key, which would be a pain since Titans dont have a keyhole for manual openings on the passenger side :bangit: )
First, a picture of my fobs as they were.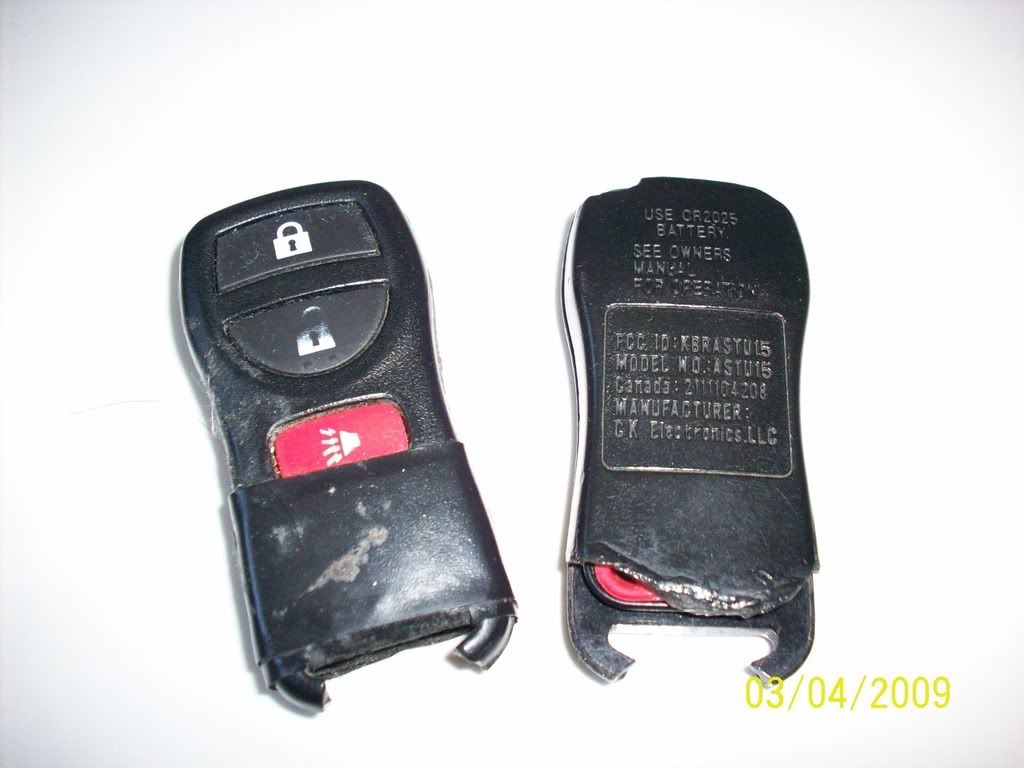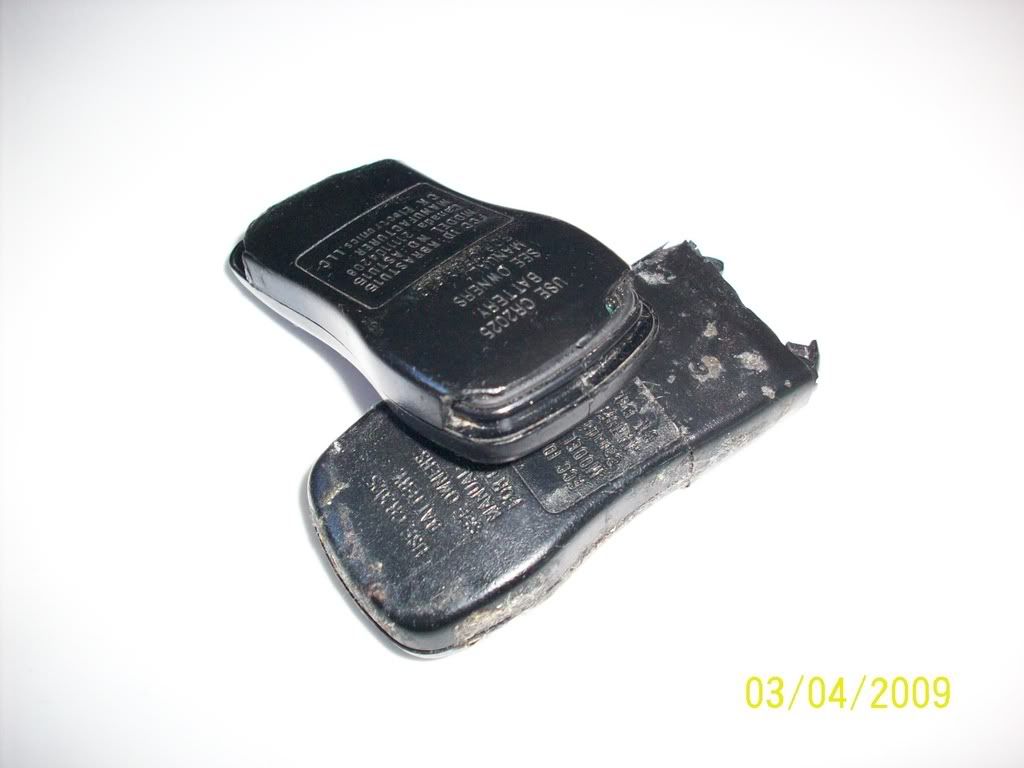 Now a picture of the new fob covers i ordered on ebay. They came in "retail" packaging (although ive never seen them at the dealers where you would think they would have them). The package said newkeyfob.com which i determined is the same company as USspeedo (at least they have the same address and phone number). The package says retail price is 24.95, although i got it cheaper from an ebay seller. Also remember there are different versions. This one is a complete replacement, but i have seen other listings that only come with the front piece.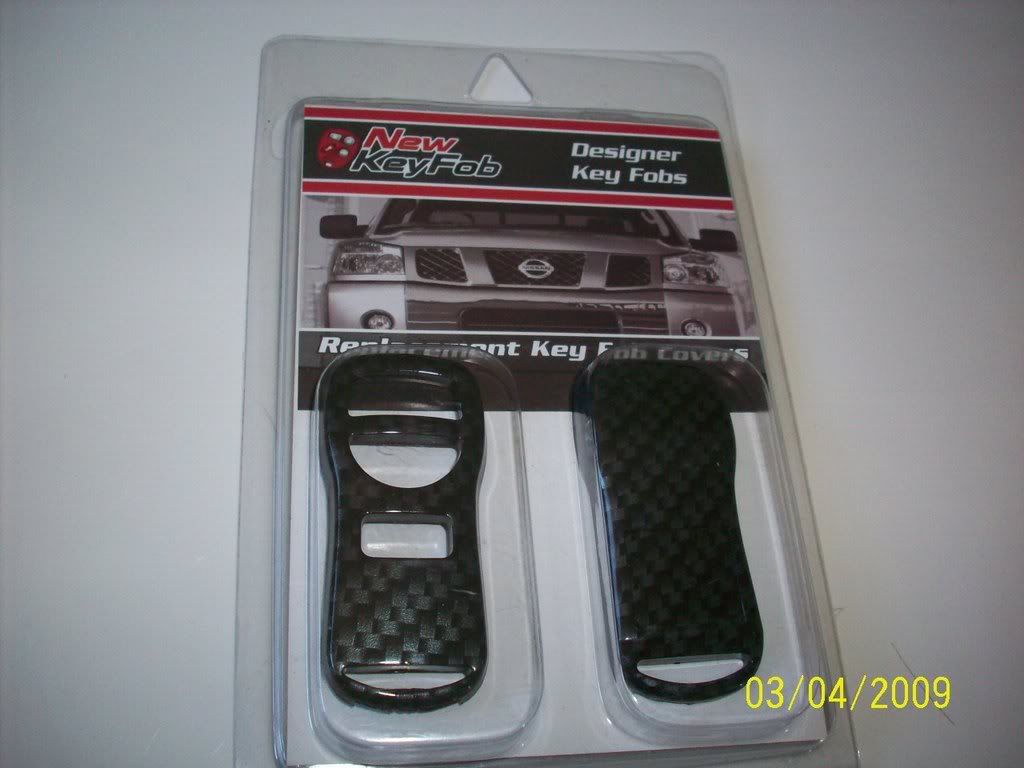 First open the package and take the new covers out.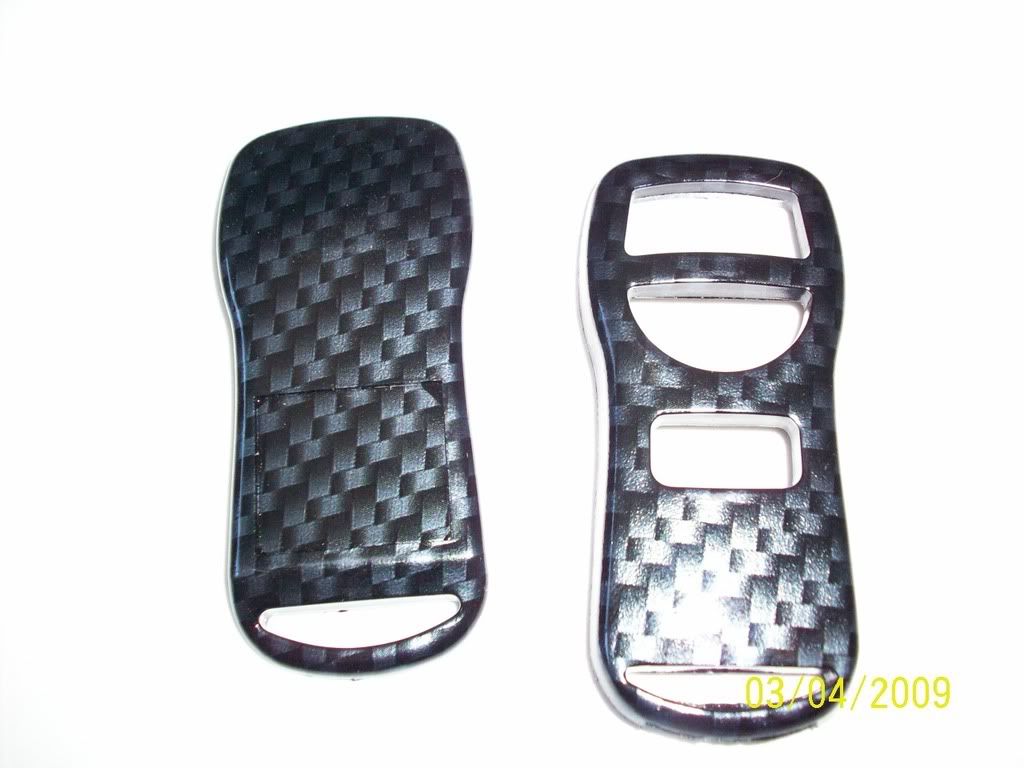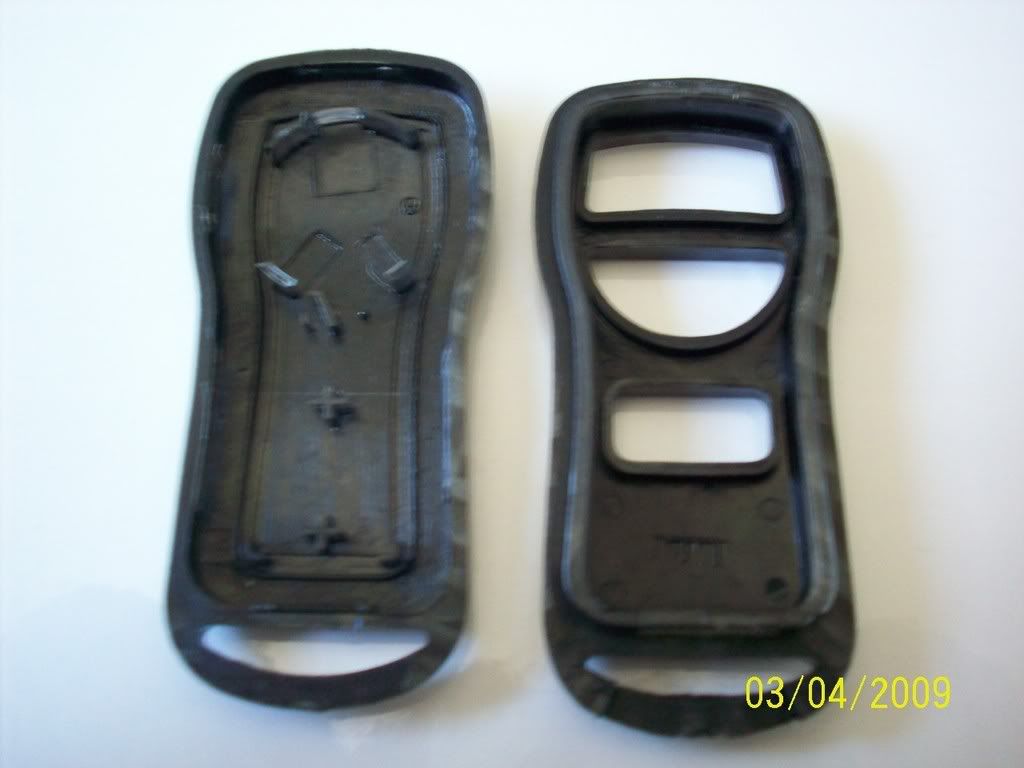 Now take your old fob and pry them open.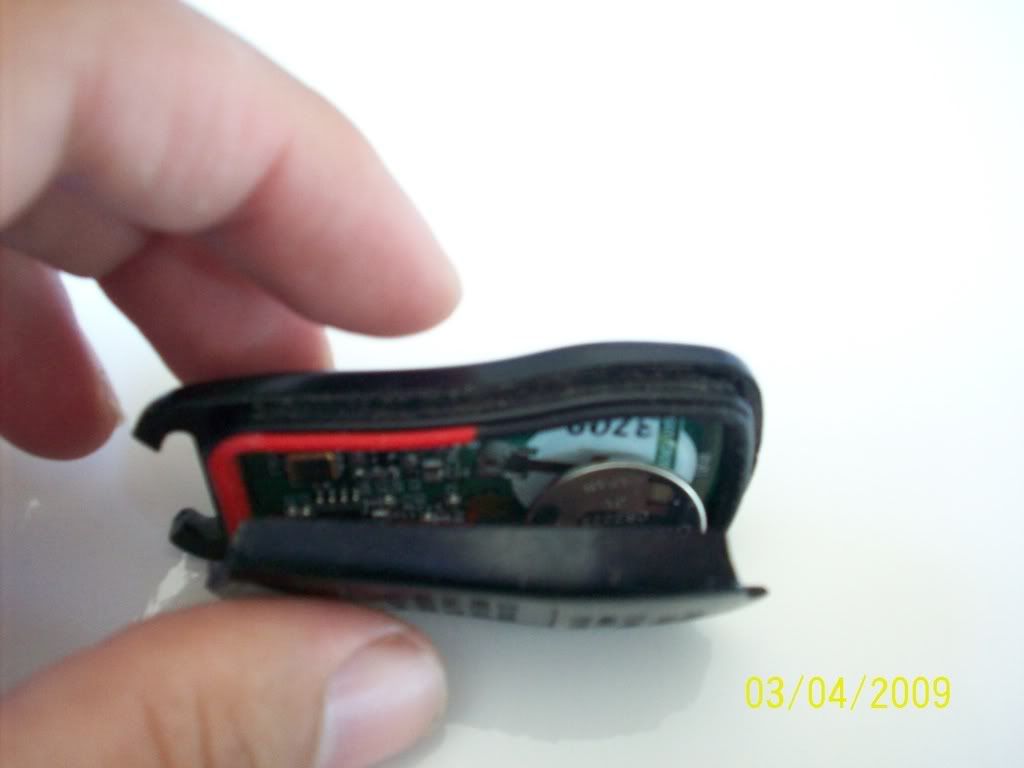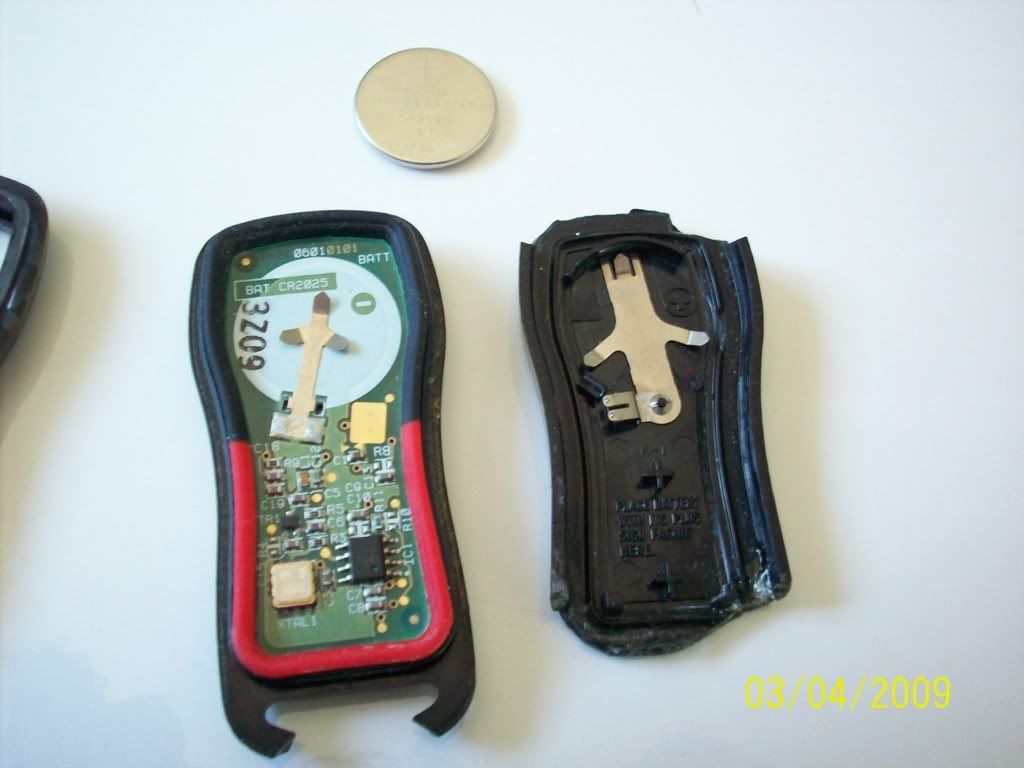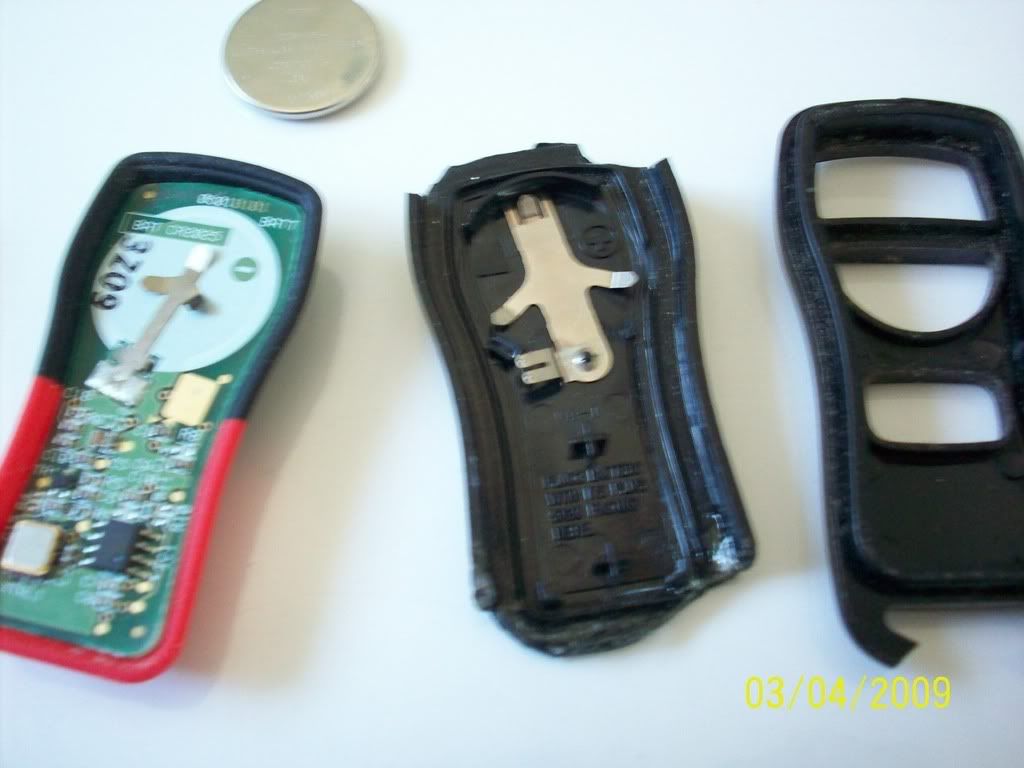 Take the button part with the circuit board and place it in your new fob case.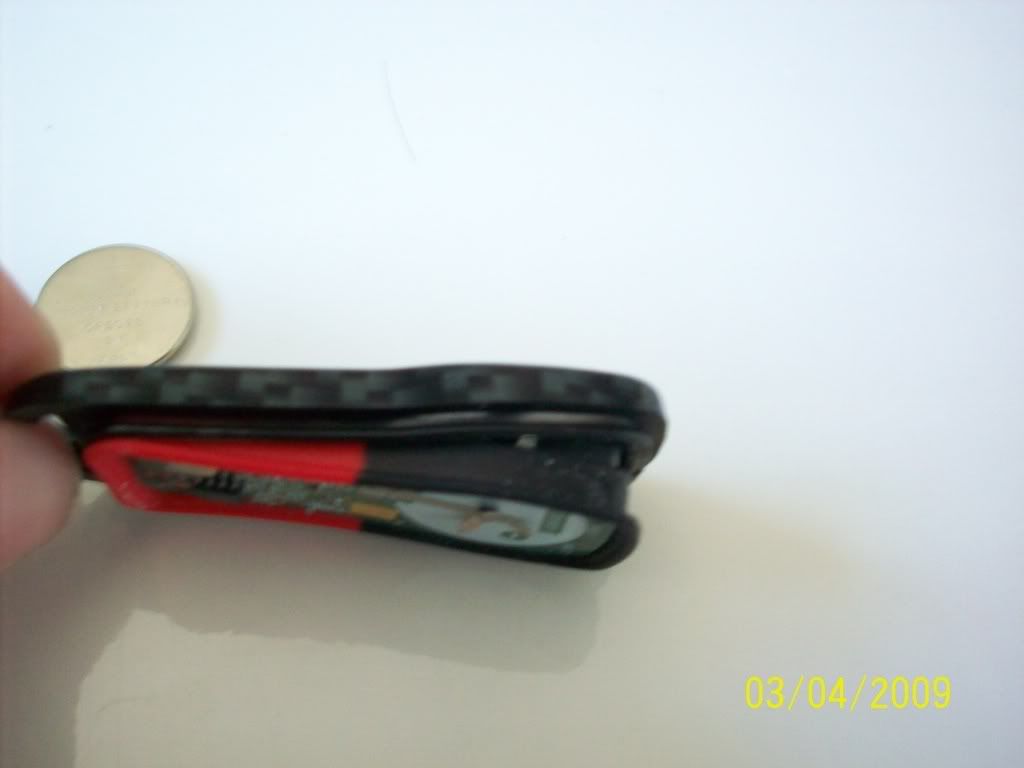 Now heres a bit of a painful part. Looking at the new fob cover, it did not have the metal piece as the stock fob ( the metal piece on the back of the fob). (in the following picture, stock fob back piece on left, new fob back piece on right) Tested the fob without this piece, and of course it didnt work. I determined i had to remove it from the stock fob and place it on the new fob (although there are not instructions to tell you to do this)
Continued in next post.