A while back, Energizer asked if it was possiblte to put the HomeLink system onto a switched lead. Doing so would not allow a thief easy access to your garage. In stock form, the HomeLink works even when the alarm is set. A thief could easily break into your truck and open your garage, etc.
Link to HomeLink Security Issues Thread:
HERE
I found Energizer's thread while searching for a solution to this problem, as I realized it too. Being that it had not been resolved, I decided to poke around a bit as I had some free time. With a few good suggestions from Energizer and chadp82, I dove into figuring this out.
What I found it that the HomeLink system retains it's memory when disconnect from a power source. I had it unplugged for a day, and it worked fine when I reconnected it. I am not sure how long it will hold memory, but I bet it is "indefinite". YMMV. EDIT: It has been a month now and everything works great. The truck sat for about a week and the HomeLink retained its memory. I think this mod is good to go!
Here is how I put the HomeLink system on a 12v switched circuit. Feel free to do whatever you wish....this is just what I did. There is always another way......enough said.
Step 1:
Pry the "REAR or TOP" part of the HomeLink (HL) panel out. Do NOT pry the "bottom" out first (the part closest to the windshield). The HL transmitter could get damaged if you do. Pry as pictured...work your way around the top edge: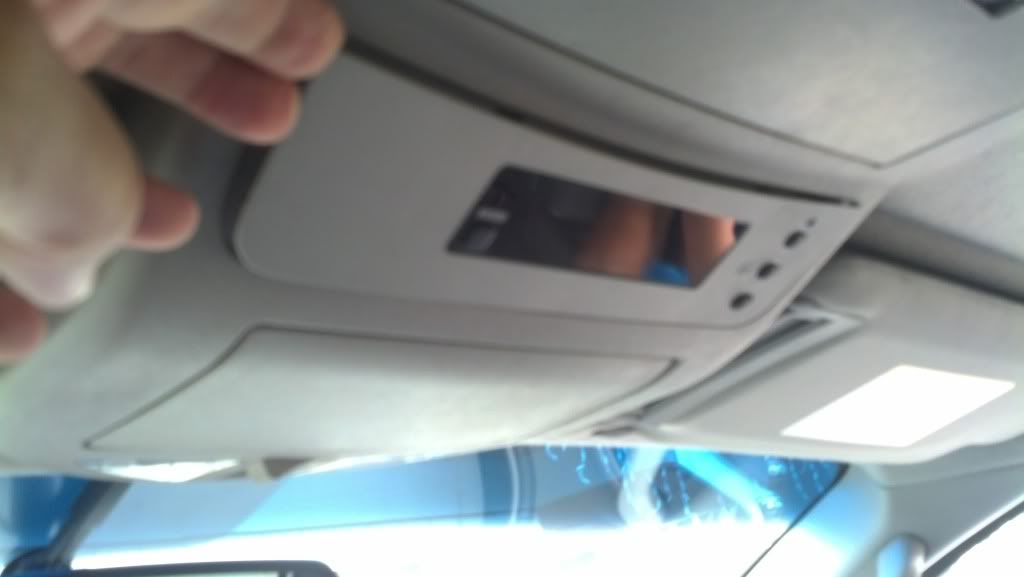 Step 2:
Let the top swing down and then pull rearward (towards back of truck) to remove the panel: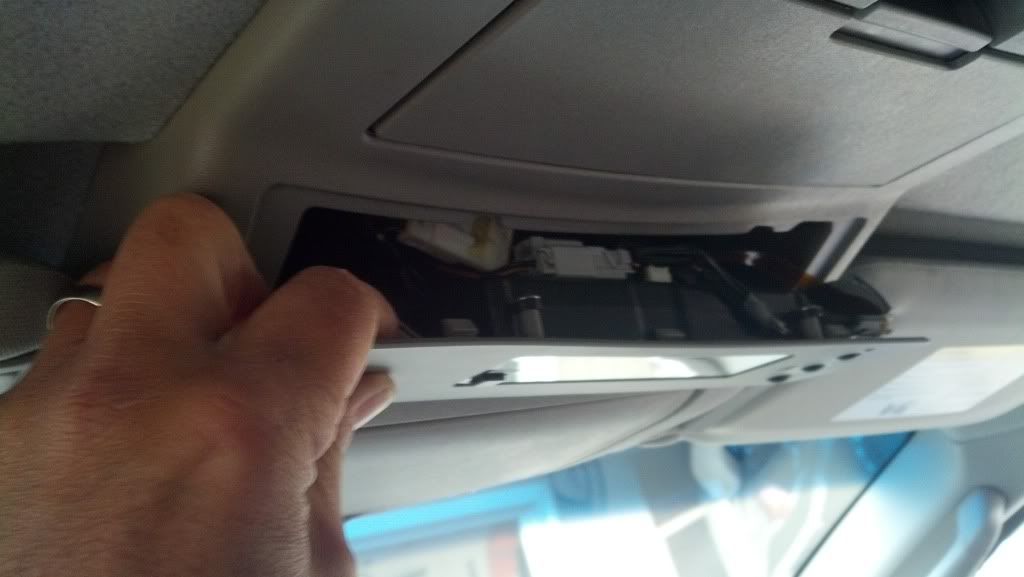 Step 3:
Pull out panel. You can see how the HL transmitter hangs over the panel (top right of pic "black box"). That is why you do NOT want to pry the "front" of the panel out first.
Step 4:
Notice the wiring connectors. The small two-wire red and black connector is the HL power wire and ground. Red is power. Notice the larger white connector with multiple wires. We will get a 12v switched lead here.
Step 5:
The second wire from left (ie: 1, 2) on the white connector is the 12v switched lead. Mine was green/brown. Confirm with a volt meter as I found the pink wire to be 5v. confirm the green/brown is 12v switched. Tap into this wire for your power source. Then, connect that lead to the power wire of the HL. The original HL power wire should be cut and the new 12v lead spliced into it.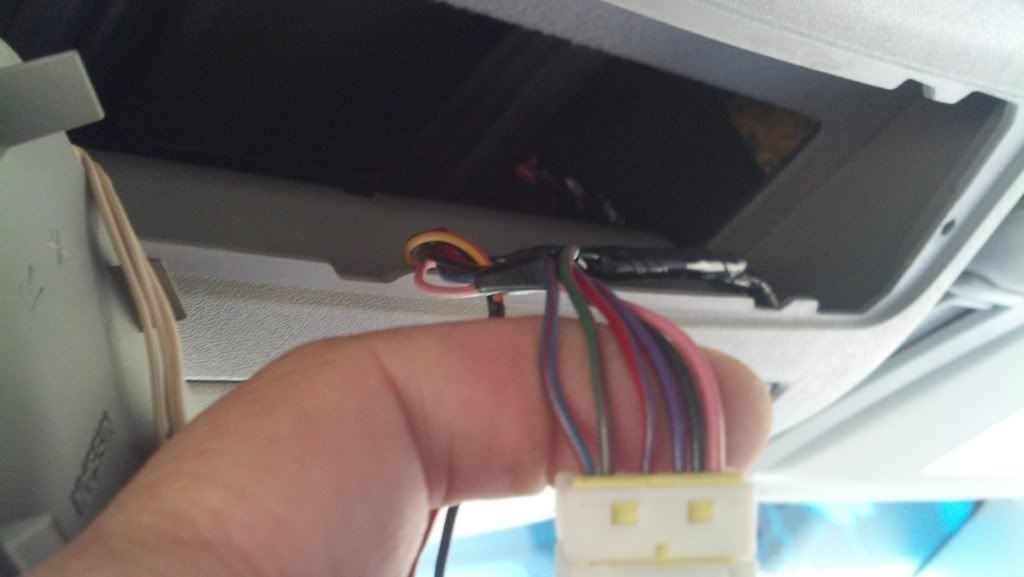 Step 6:
Reassemble HL panel into opening. Make sure you don't pinch wires or damage the ribbon cable. Obviously, insert the "front" of the panel first, then hinge up the top/rear part.
Works like a charm on my truck. I will sleep a little better tonight knowing some fool can get into my truck and open my garage.
Thanks to Energizer and chadp82 for the ideas. Tim