Discussion Starter
•
#1
•
I picked up this M&P 9mm a few days ago, and wanted somewhere to keep it while in the truck. ITs to big to leave on my hip or CC and sit in the truck seat comfortably, so now it has its own home.
I started out with a trip to the local gun shop. I lucked up and found this holster for less then half price, because it was a bring back.
This holster is perfect, and if you can find this brand for your handgun, it may work for you to. This is the hardest part. finding the holster that will work.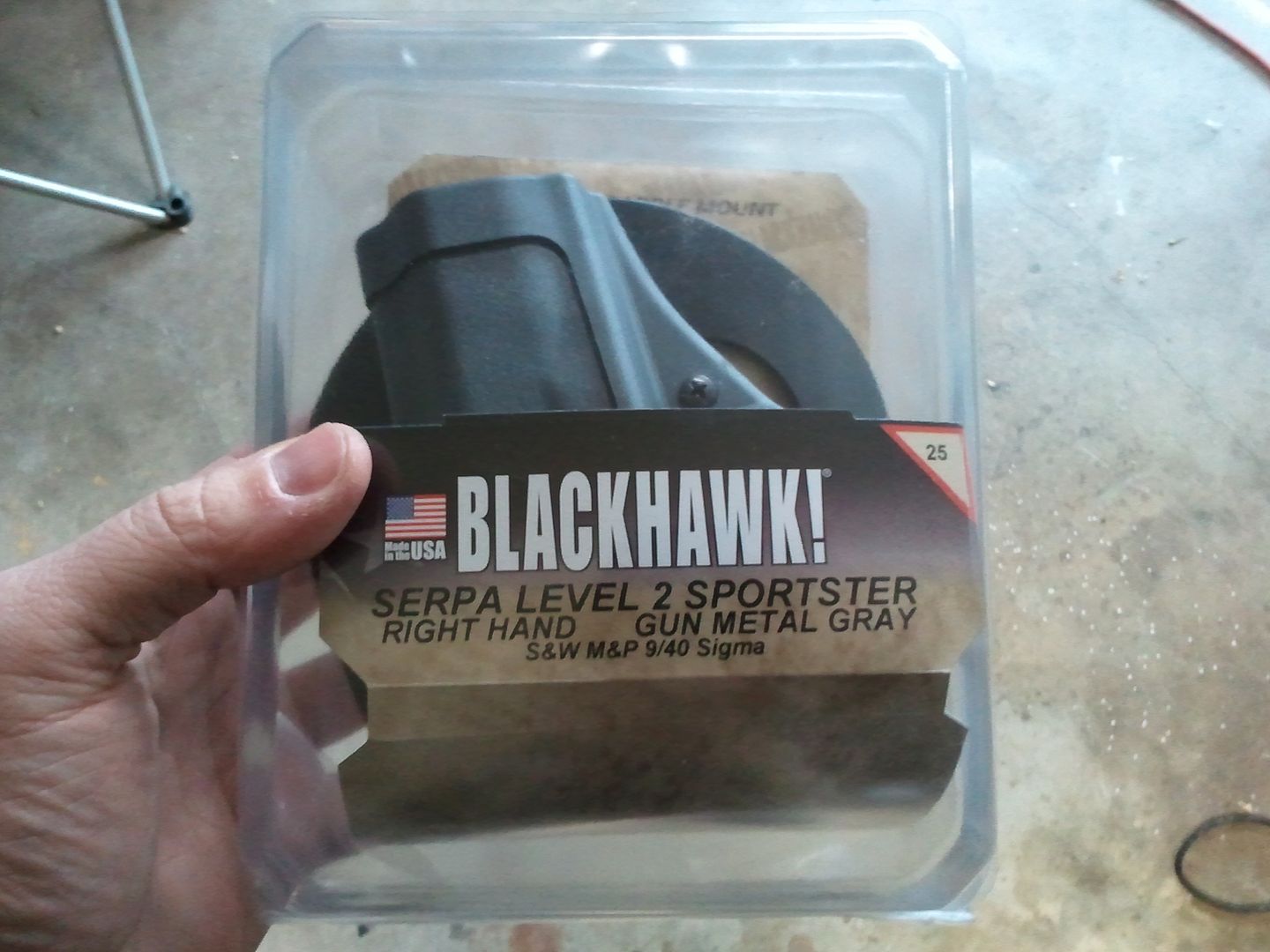 The reason this one is so perfect is because it is a two piece adjustable holster.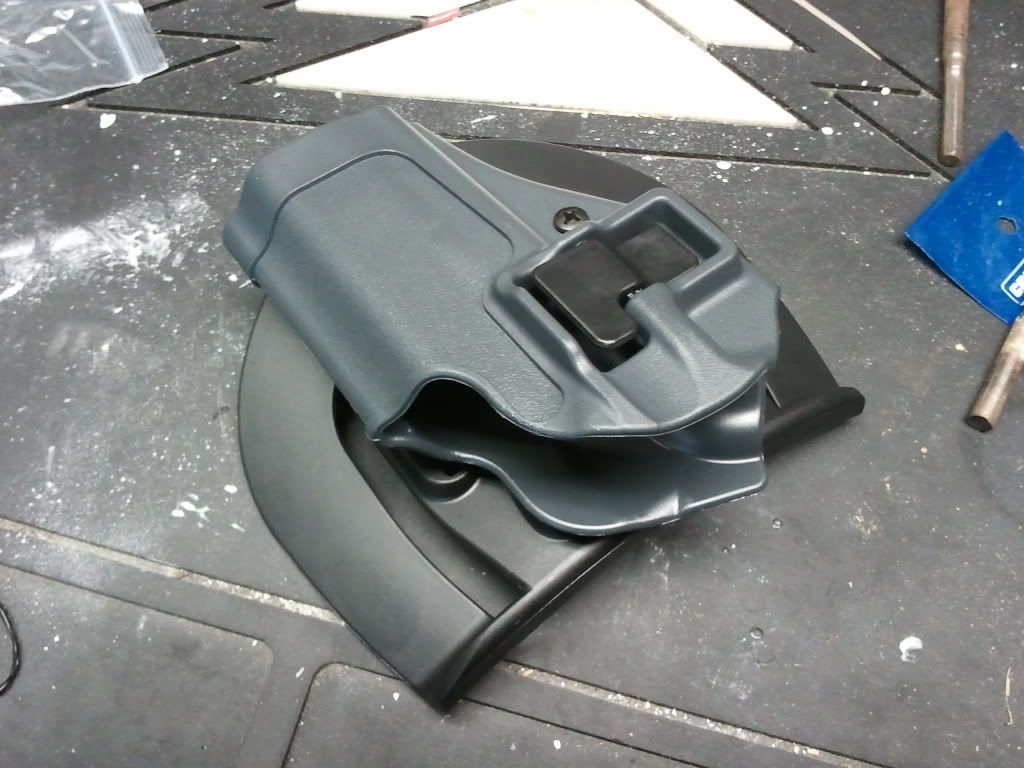 Remove three screws and you get this.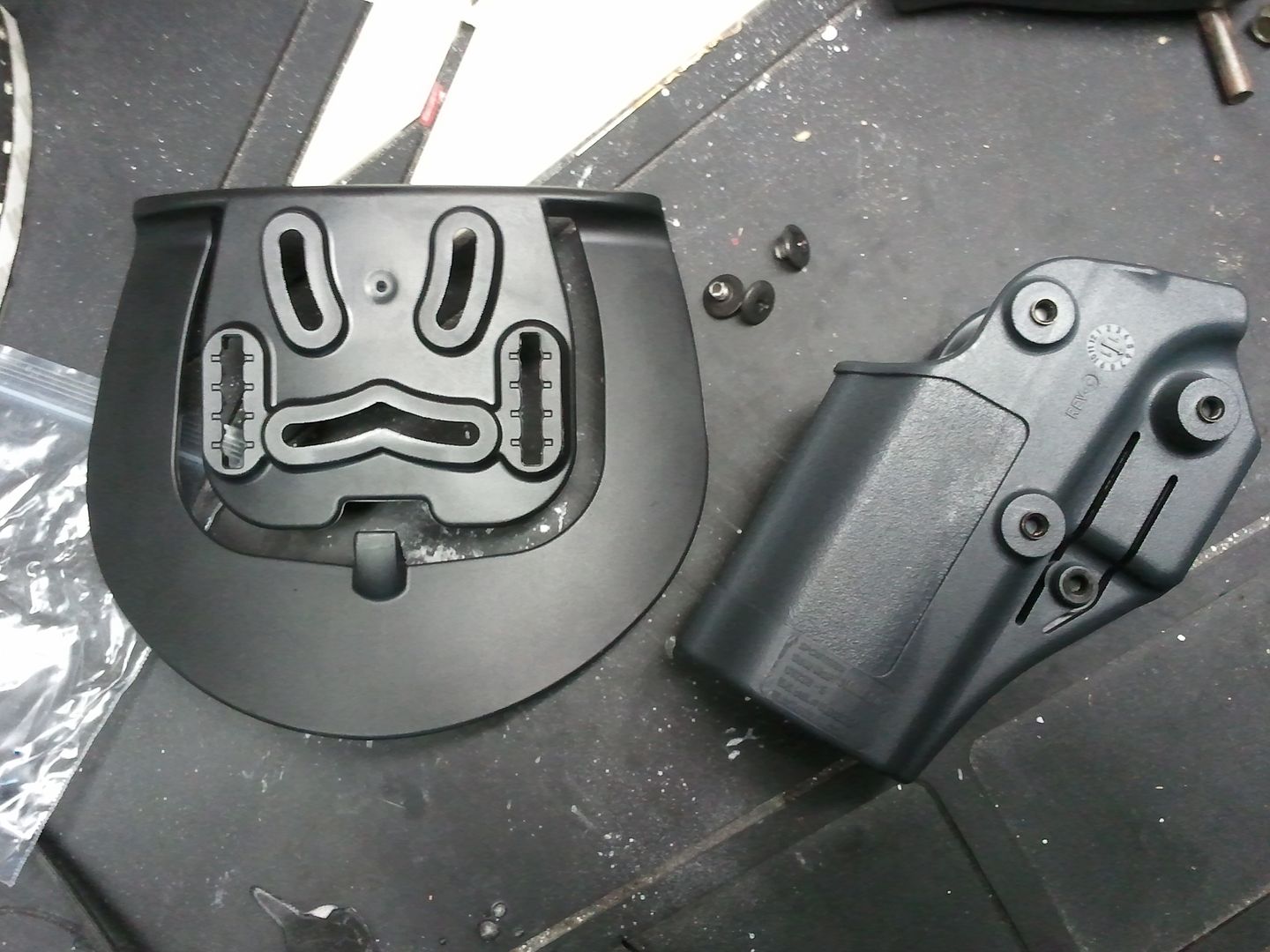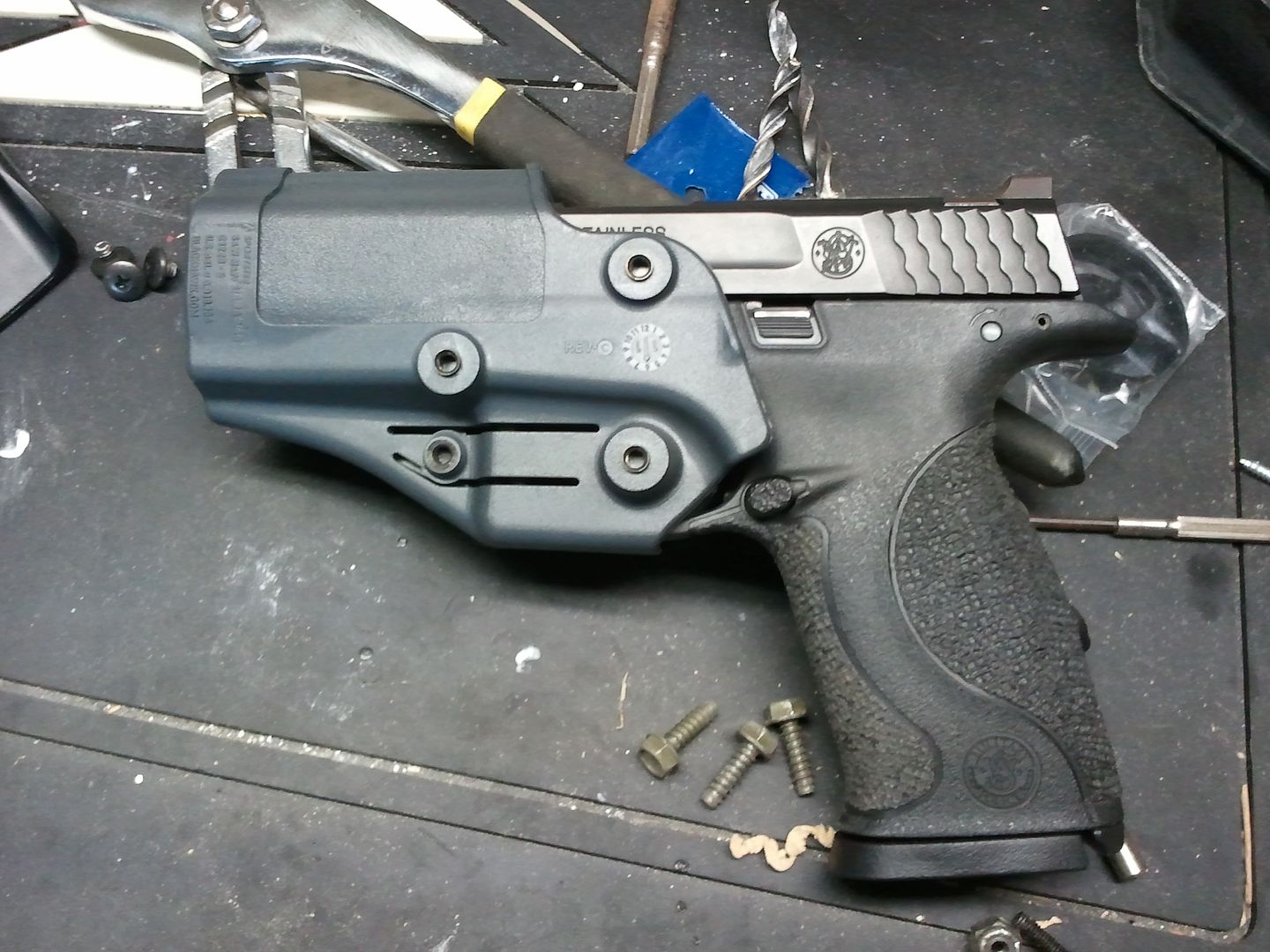 the next step is to see where you want the gun mounted. I put it all the way forward, with a slight angle to the rear. this seemed to feel the best to me. I outlined the holster some so once i got to the work bench, i would know where to put the template. I then removed the console liner, and moved over to the work bench.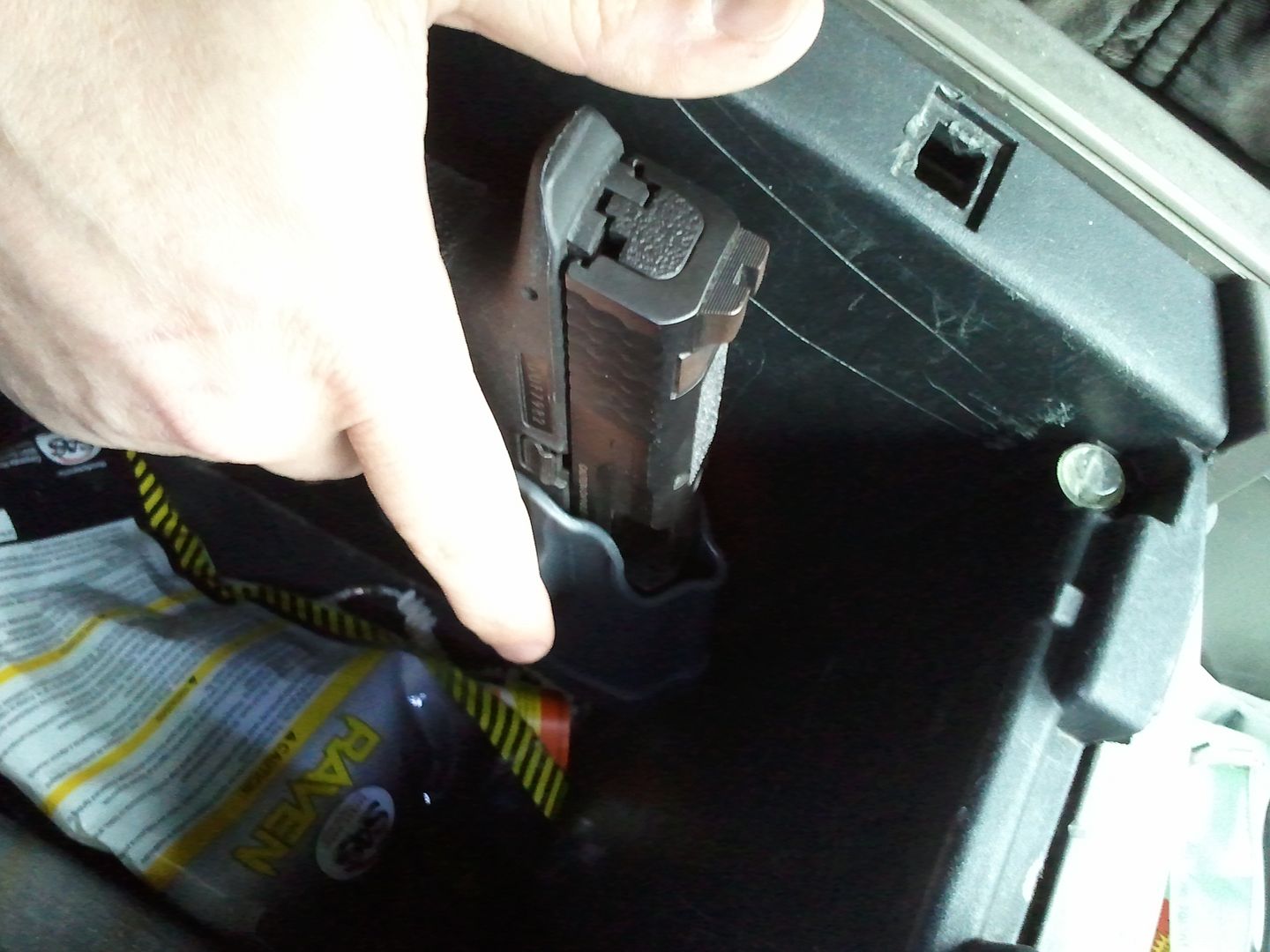 Next i used some cardboard to make a template. Marking and cutting out the holes so i could line it up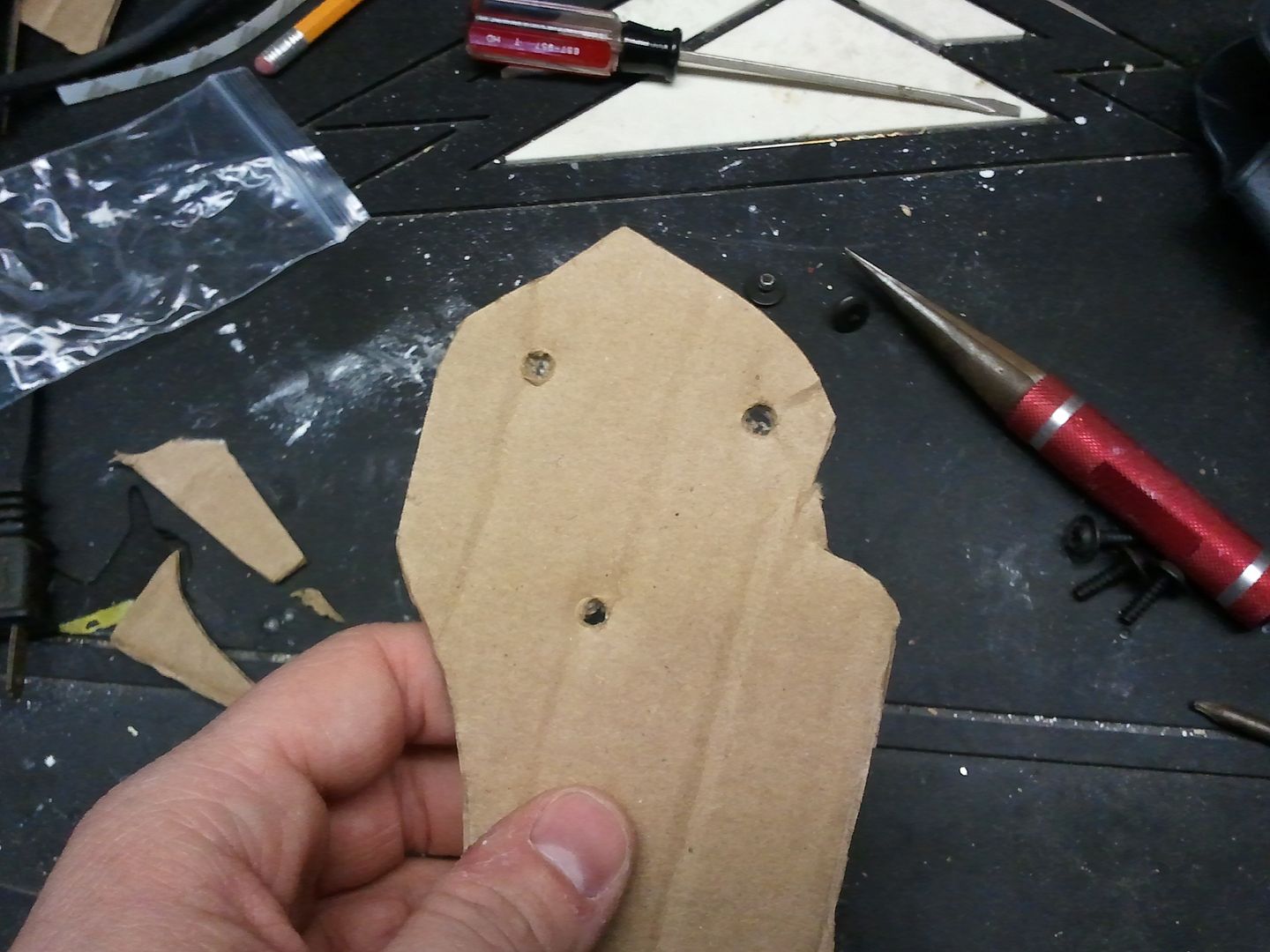 I used a punch tool to mark the center of the holes, then a small drill bit to start the holes. The plastic is pretty soft so i was able to just spin it by hand to drill them. If you look again at the holster. The screw holes have metal sleeves, and you need to drill wide enough for those to fit inside the holes.
I started with this.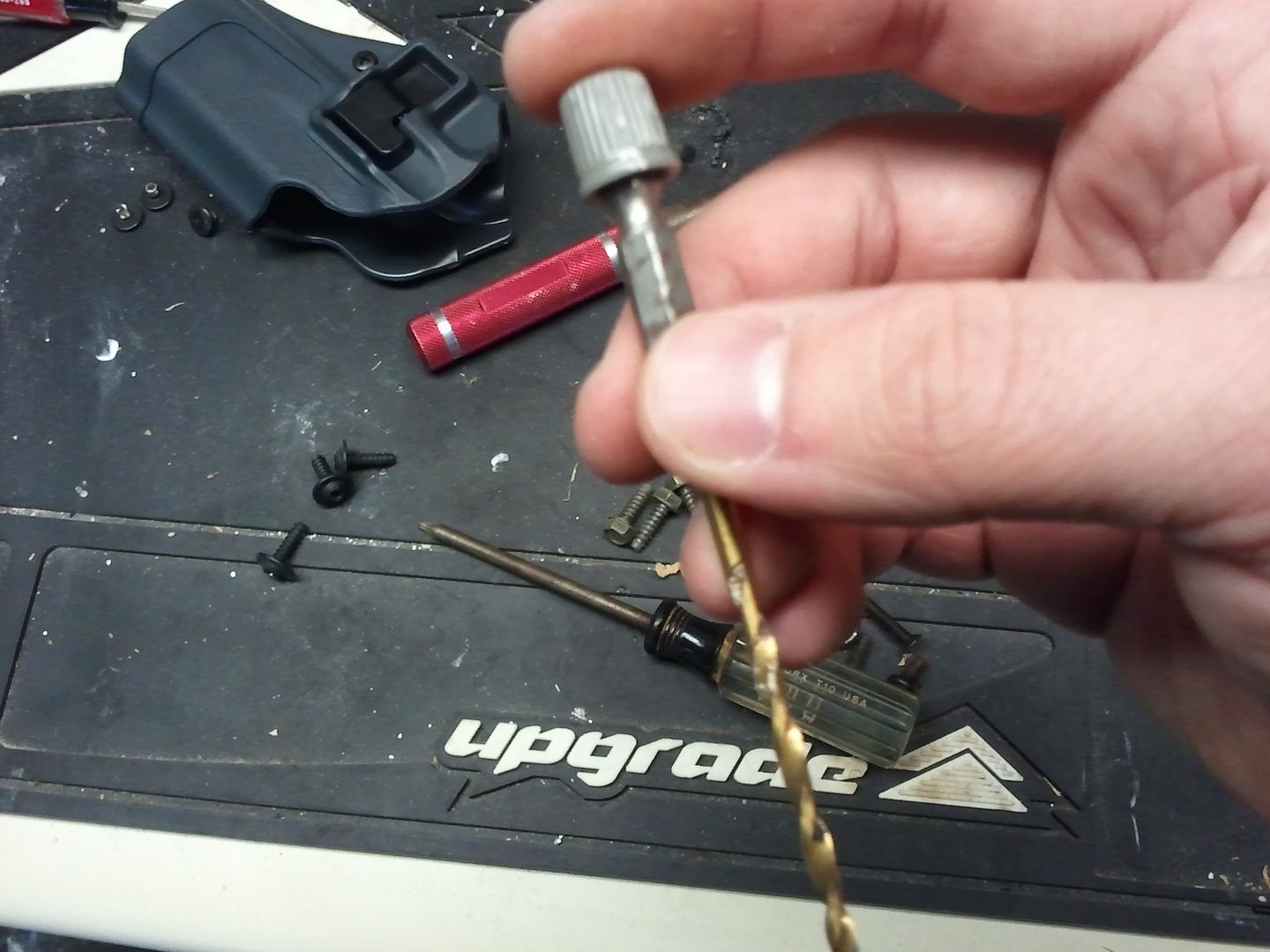 then drilled out larger to fit the sleeves.
Then you just mount it up. and reinstall the console liner.