Discussion Starter
·
#1
·
Once again DEATH TO FADED PLASTIC!, well this time rubber.
first off you need to locate the screws that hold the seals onto the door.
they are tucked in under these nifty little stickers.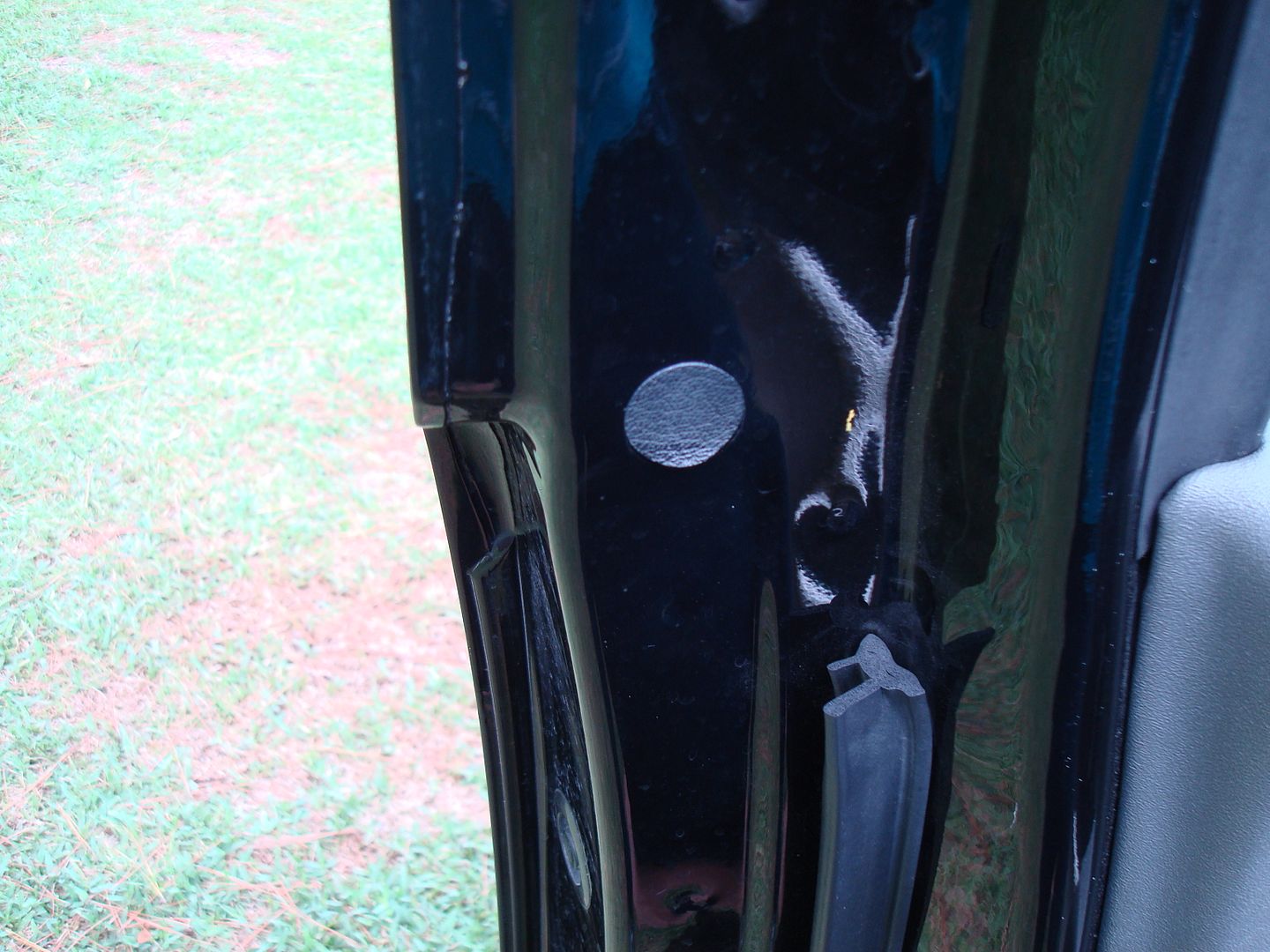 there they are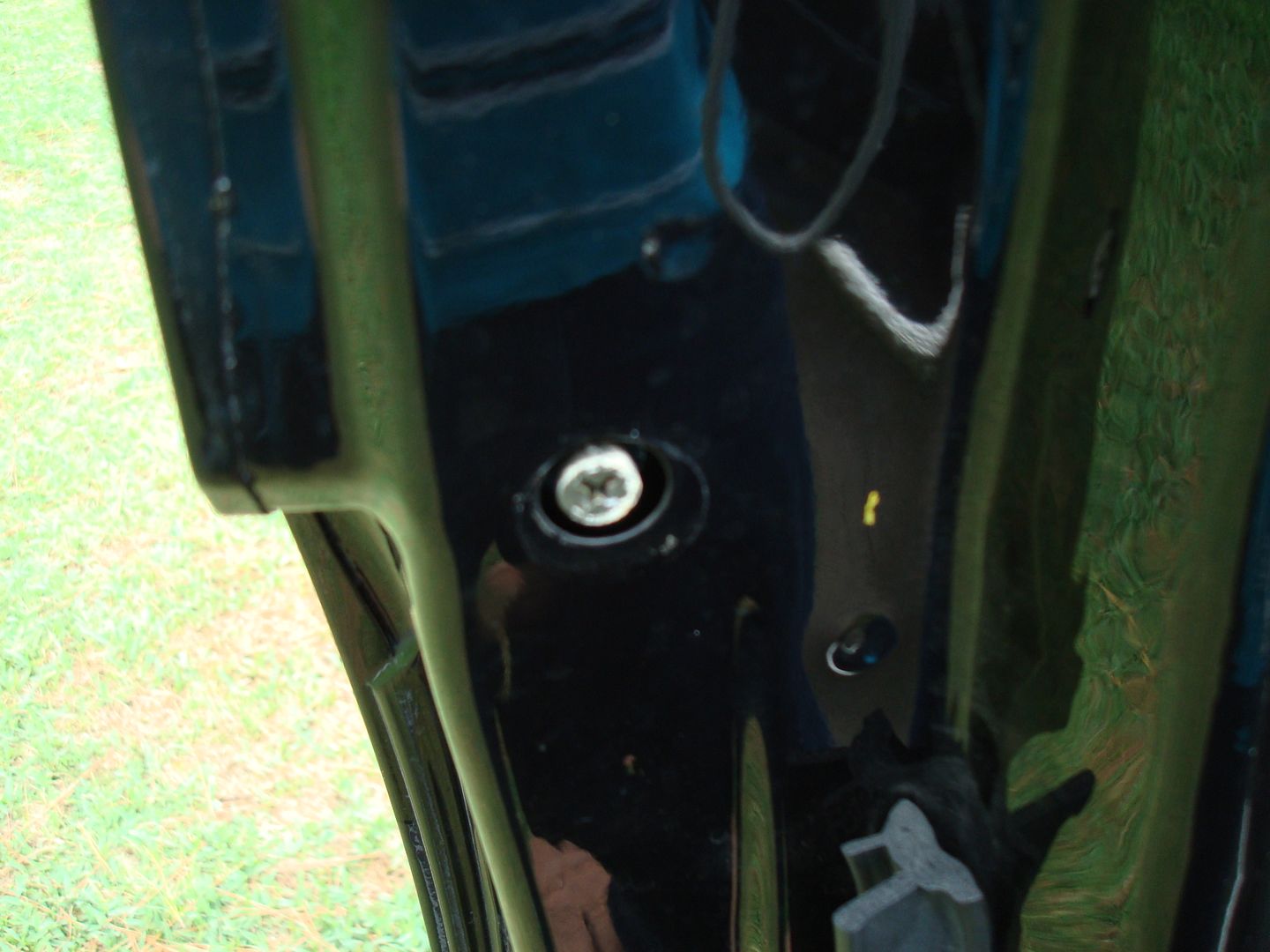 the fronts are at the rear of the door, and the rears are at the front of the door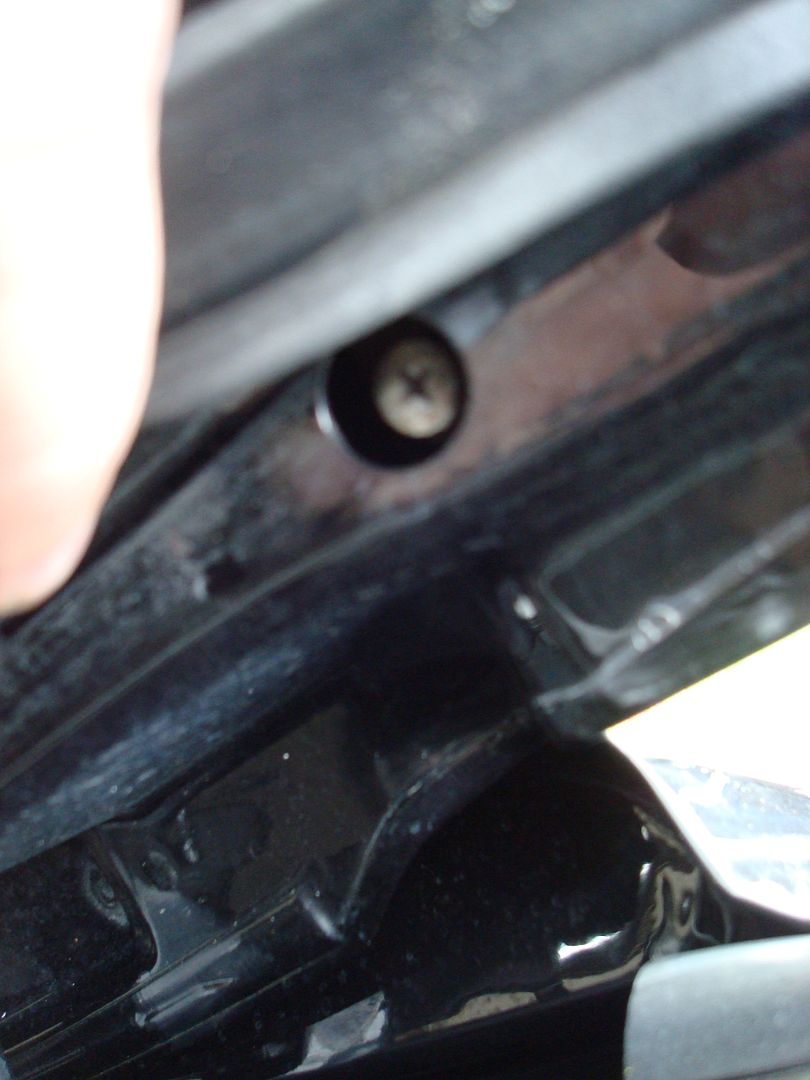 Next you start slowly sliding them toward the center of the truck. (front to the rear, and rear to the front) watch the seals and make sure they dont get caught. once you move them over about 2 inches or so they will lift off. its takes a little work to get them loose.
once you get them off you have this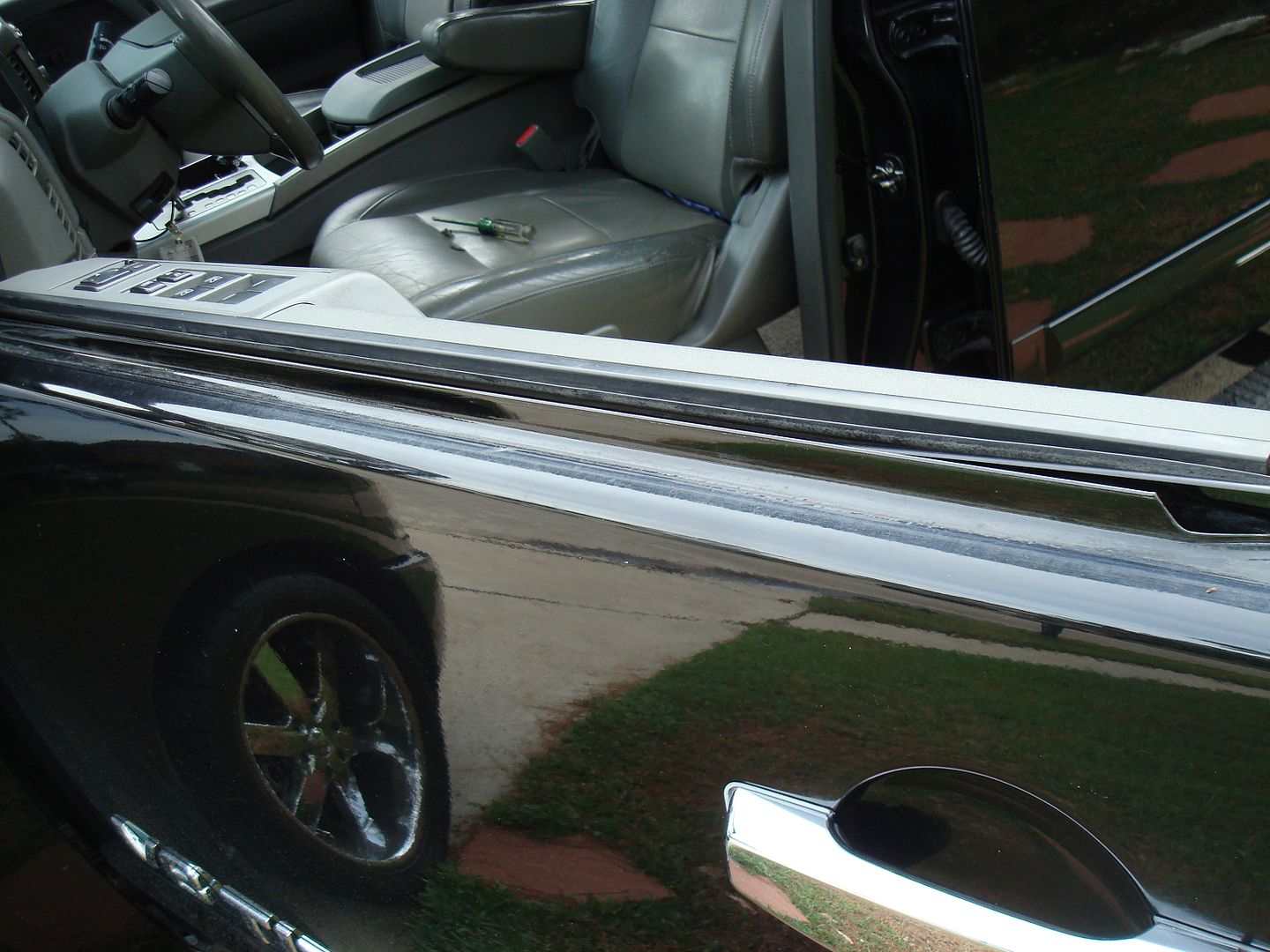 and this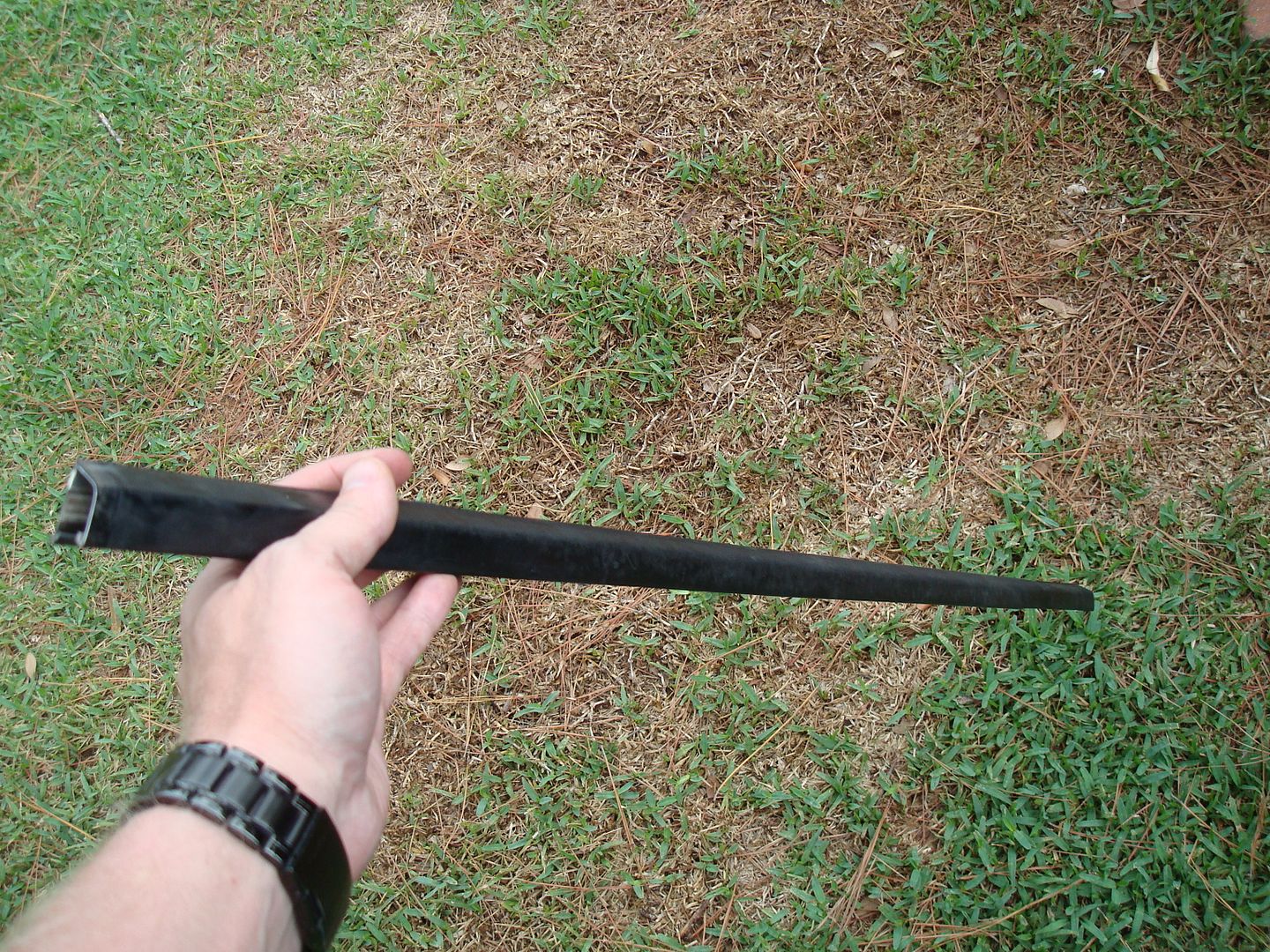 As you can see, mine are very nasty looking
i also removed the upright trim on the rear doors, but broke both of the clips on them. I put them back on the truck with double sided tape.
I also cleaned the seals very well, front and back (is your tint scratched up? its because these are dirty!!) with some dish detergent and a scrub brush. I dried them, and taped off the rubber squeegee part and the back felts.
I then sprayed them with 2 coats of bedliner, with about 10 min in between. I waited about 45 minutes before attempting to reinstall. This wasnt quite enough as they were still a little sticky and i had to be very careful when handling them.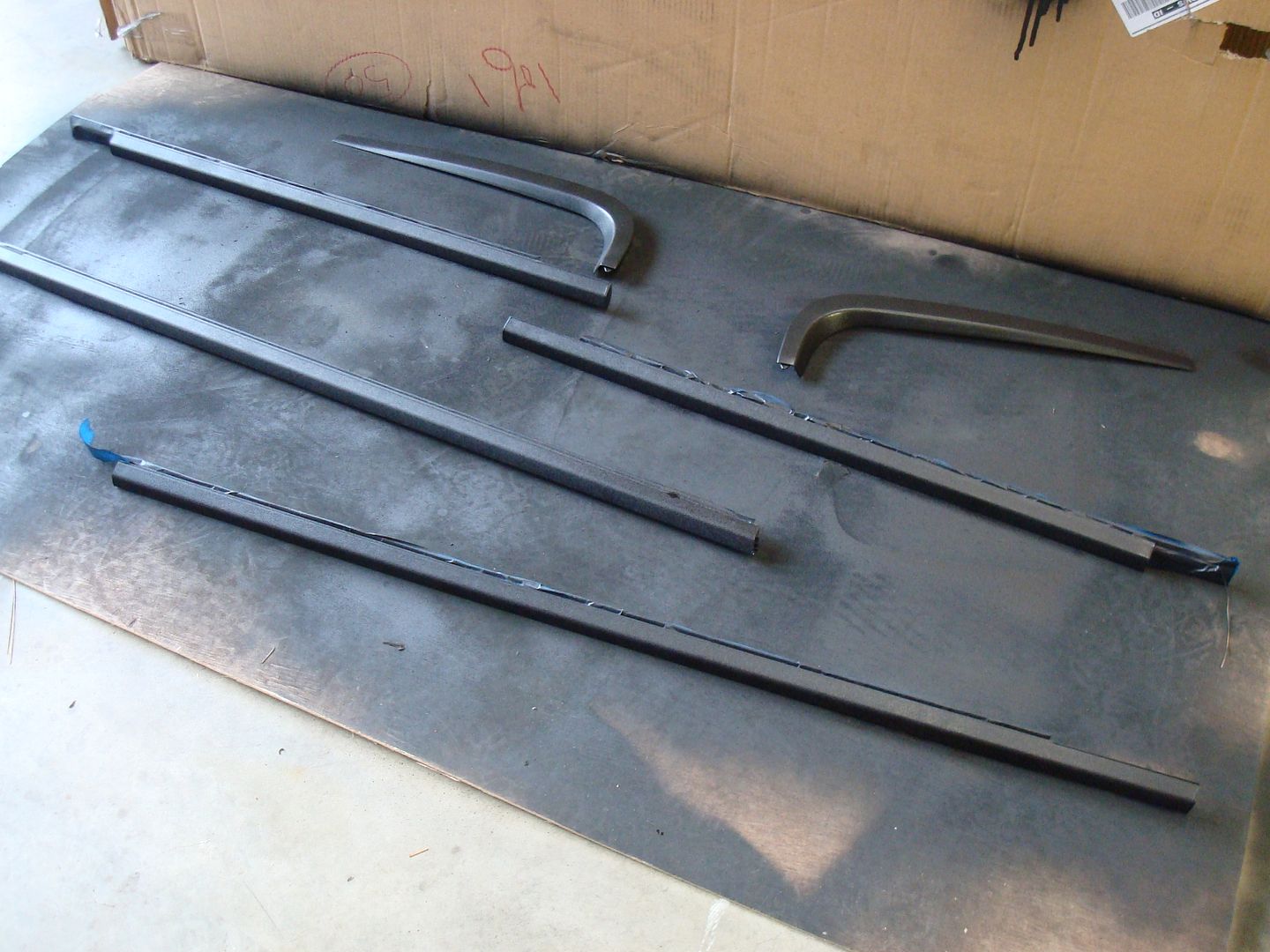 While i was waiting i installed the tape to hold the trip pieces on. I had to double and even triple stack them to get them to reach the trim.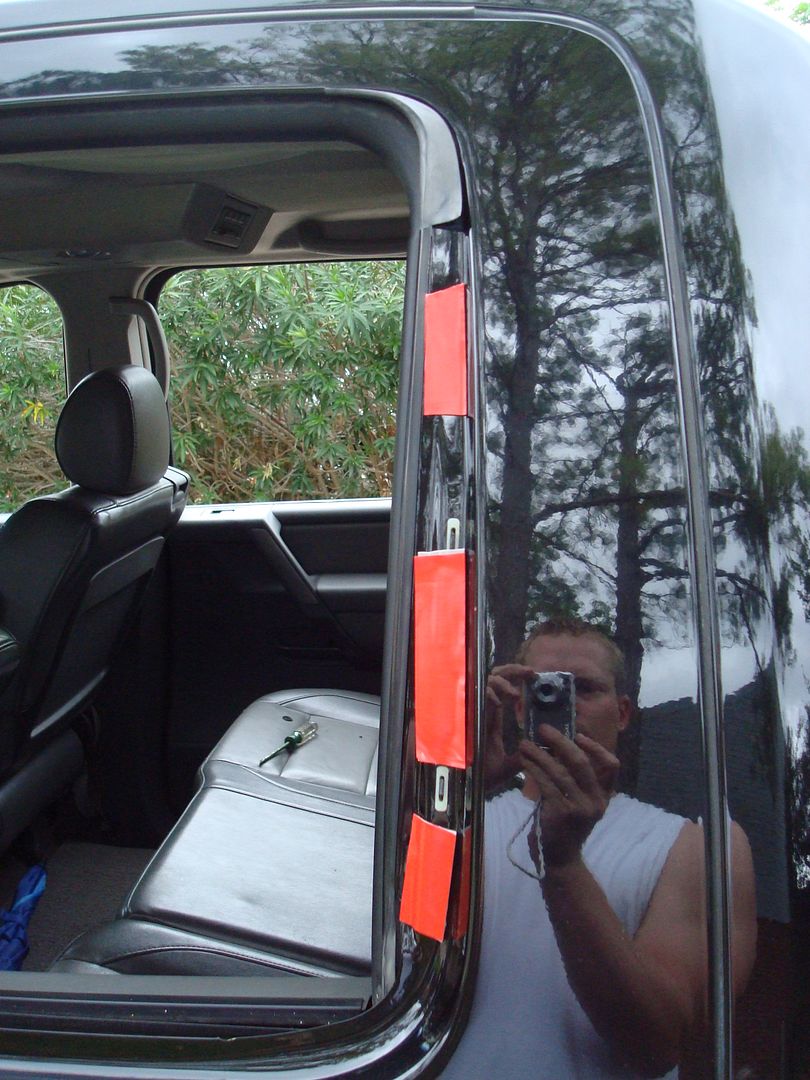 reinstall is the reverse of removal. so we will skip that part.
here is the finished result.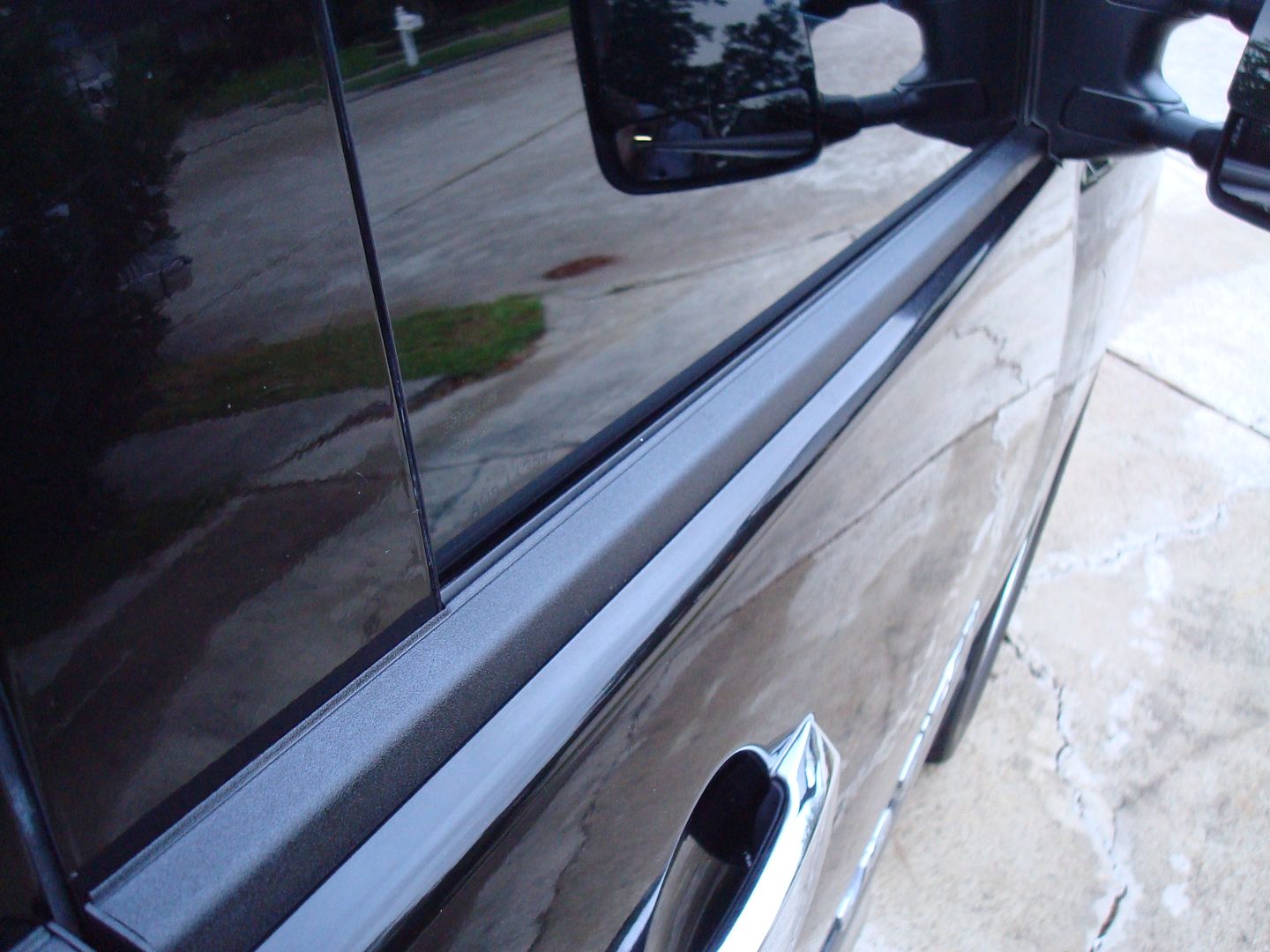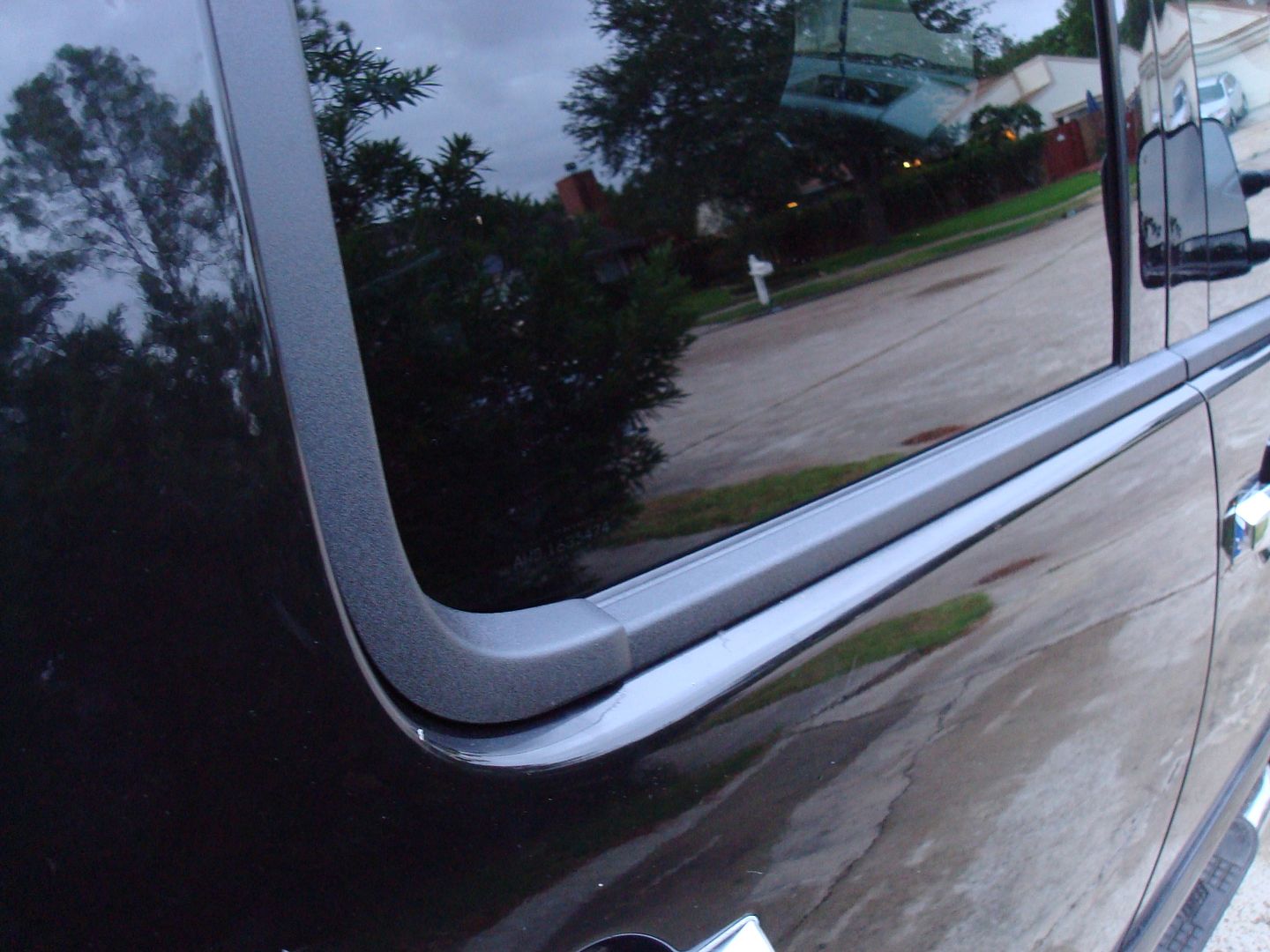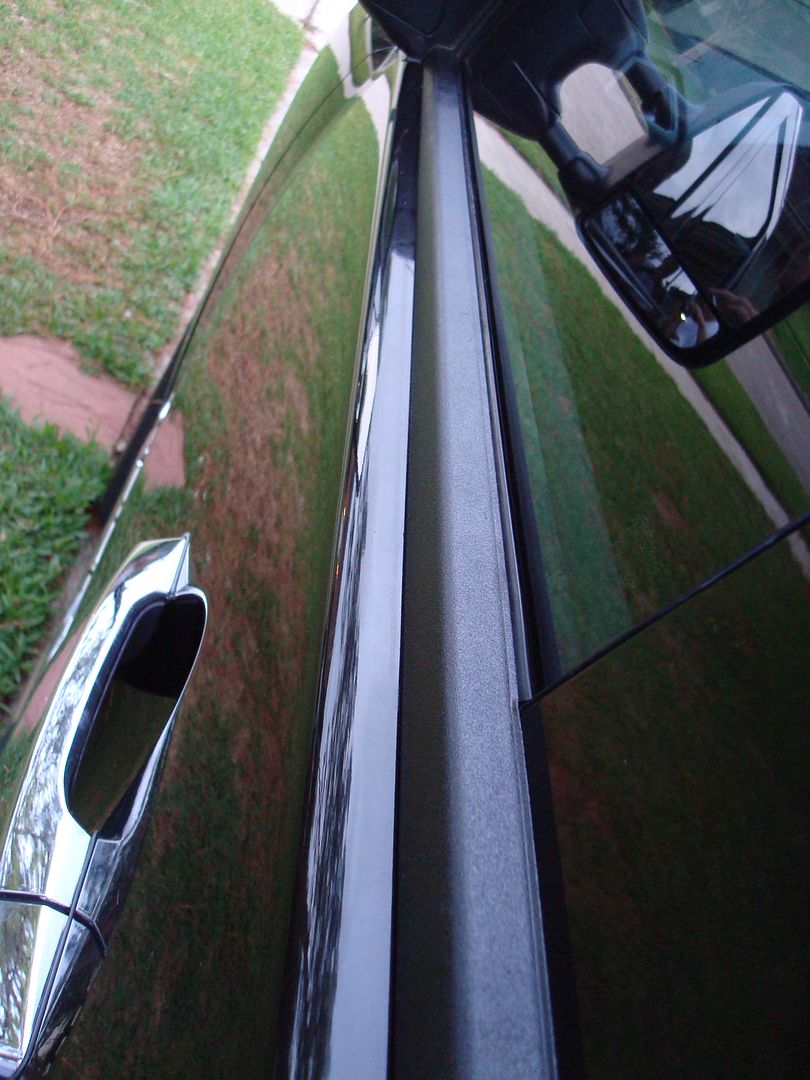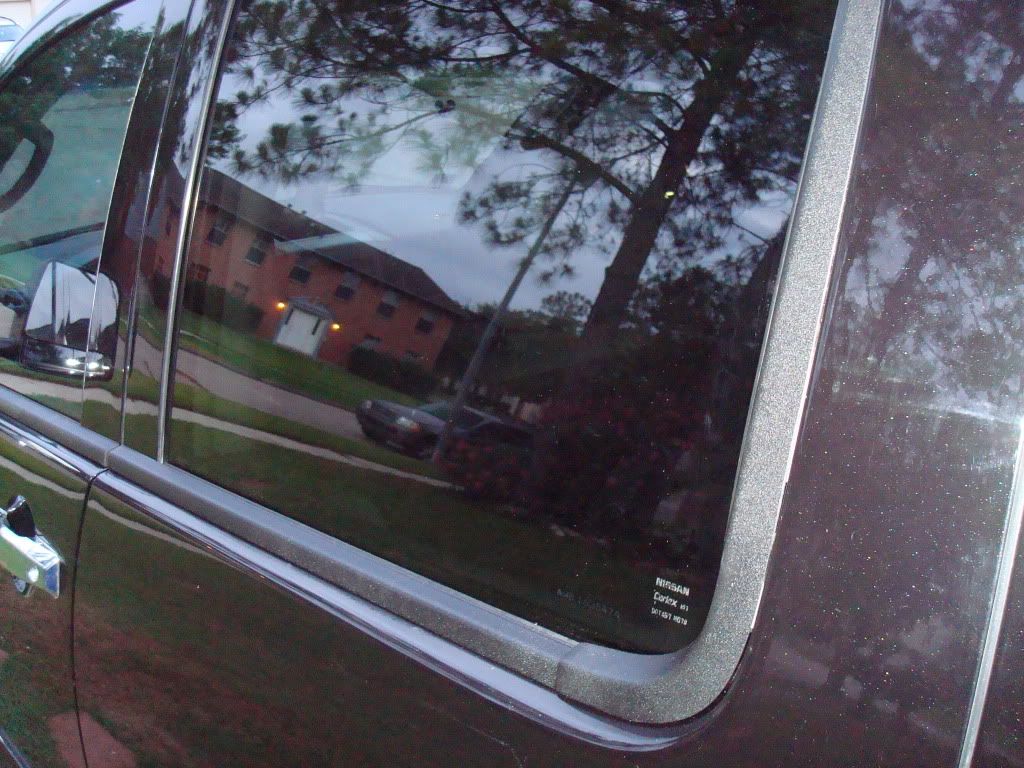 happy modding!!:redblob"