Discussion Starter
·
#1
·
WARNING: Doing this will give Spyder the excuse they need to void your warranty, should you ever need to RMA the headlights. This is not for everybody. You may prefer to find another route to get HIDs in your high beams.
The H1 HID isn't just longer than the H1 Halogen, but it is also larger in bulb diameter. This causes a small problem. The H1 HID doesn't fit thru the opening of the bracket that holds the bulb in place.
So what you'll want to do is remove the 2 Phillips head screws holding the bracket, and remove the bracket from the headlight. Once it's out of the headlight, you can "adjust" it, without filling your nice headlights up with debris.
Side by side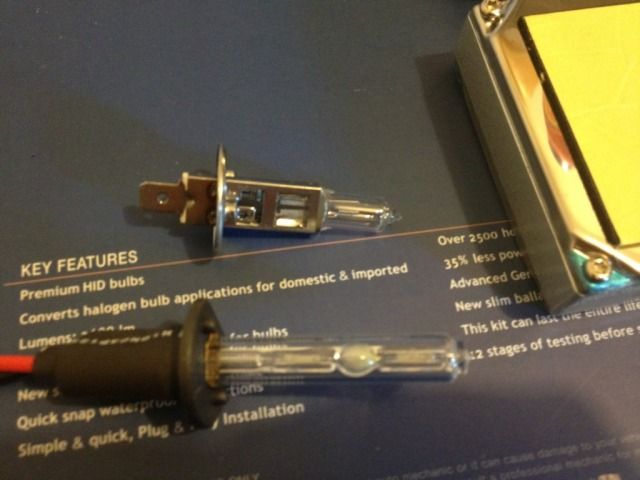 .....not gonna work!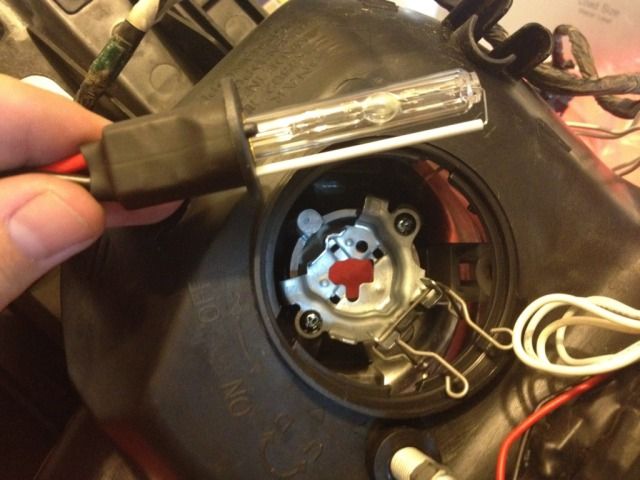 First I used some pliers to bend the 2 corners out, which opened up the hole slightly. This was enough to fit the HID thru it, but I wasn't satisfied with the clearance. I used a solid stone dremel bit to grind the opening of the bracket.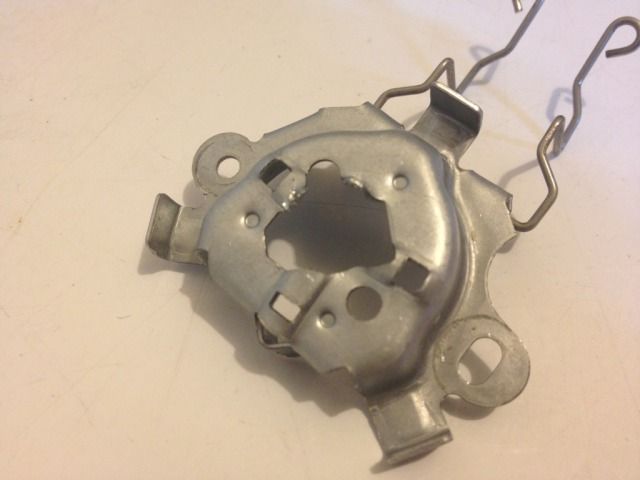 ...not quite
That's better!
So now that the bulb now fits you'll want to screw the bracket back in place, then secure the bulb and your ready to go... I got this far and I thought "how am I going to seal the headlight back up!?
My HIDs came wired and were fitted with connectors. The Spyder headlights have a "cup" type of seal with wires ran thru it to connect between the Halogen bulb & the headlight connector.
Solution was simple, just wasn't expecting it when I started the project. Cut all the wires, pull the old wires out of the grommet, then run the wires for the HIDs thru it. I suggest putting the cup back in place now so you don't run the risk of crud making its way inside your headlights. Solder the wires back together and shrink wrap them! Now your ready to reinstall your headlights.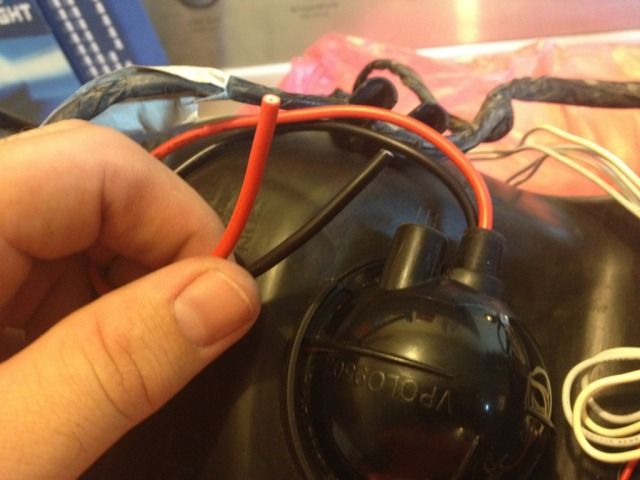 Power is done, ground is ready for some heat
End result - high beam HIDs!