There is a recall involving the ECM relay, TSB NTB10-137b
The TSB list 04-06 but give the dealer a call anyway with your VIN.
https://dl.dropboxusercontent.com/u/16959871/NTB10-137b.pdf
As of late I have seen a lot of posts of truck not starting, sputtering or shutting off while driving. Most of these are usually because of the ECU relay failing or in some cases the whole IPDM board failing.
IPDM = Intelligence Power Distribution Module
Symptoms - there have been lots of different symptoms but all in all the truck usually will not idle right or can't even be started.
-truck die while driving and can't be started
-sputtering like it's not getting gas
-rough idling
-usually no SES codes but might have a combination of other lights flashing or on.
-sometimes truck will die but will start up normally in a few minutes/hours than die again
-sometimes the truck crank but will not start than start normally after that (early sign of IPDM failure)
-battery usually good cause I had full lights in the truck and all other stuffs work
-I will add more to the symptoms list as I come across them
NascarJody was the first to post about swapping the ECU relay with the fog lights relay.
Note: this is a way to get you going and is not a permanent fix.
See image below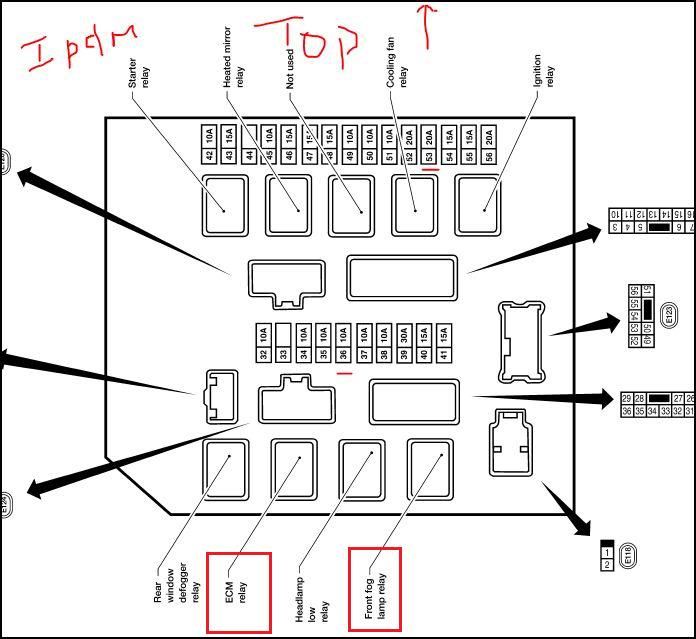 Location of IPDM box under the hood and how to remove
(you do not need to remove the IPDM out of the box but will need
to lift it up to access the lower row of relays)
Once you have swapped the relays and if the truck start right up, than you
know the ECU relay was the culprit.
FIX- couple of choices.
-Get a new ECU relay (as I say before swapping relay is not a permanent fix as the fog lights relay lacked a "protective diode", this protect the ECU from a power spike.
-Thanks to TitanBlue for finding the source of the correct relays but since it's only sold in lots of 50
-Thank you to RobKar for ordering and sending out the relays to those needed.
Relay model number: ACM33211
>>>
Get ECU relays from RobKar
<<<
Even those of you who have never had this problems, It would not be a bad idea to get an extra relay to keep in the truck.
Even with a new IPDM board I have some extra relays in the glove box.
-Get a new IPDM
-If you would rather get a new IPDM instead of just a relay, the part # for the new improved IPDM is 284B7-ZE03B
-I have read instance where swapping the relays did not help but the problems was solved once a new IPDM was installed.
-New IPDM cost about $100 or so, Swapping out the IPDM took me about 5 minutes in the driveway with a simple flathead screwdriver
-Unfortunately you can NOT get the $100 IPDM anymore.
You can buy just the relay from the dealer. PN
284B7-CW29E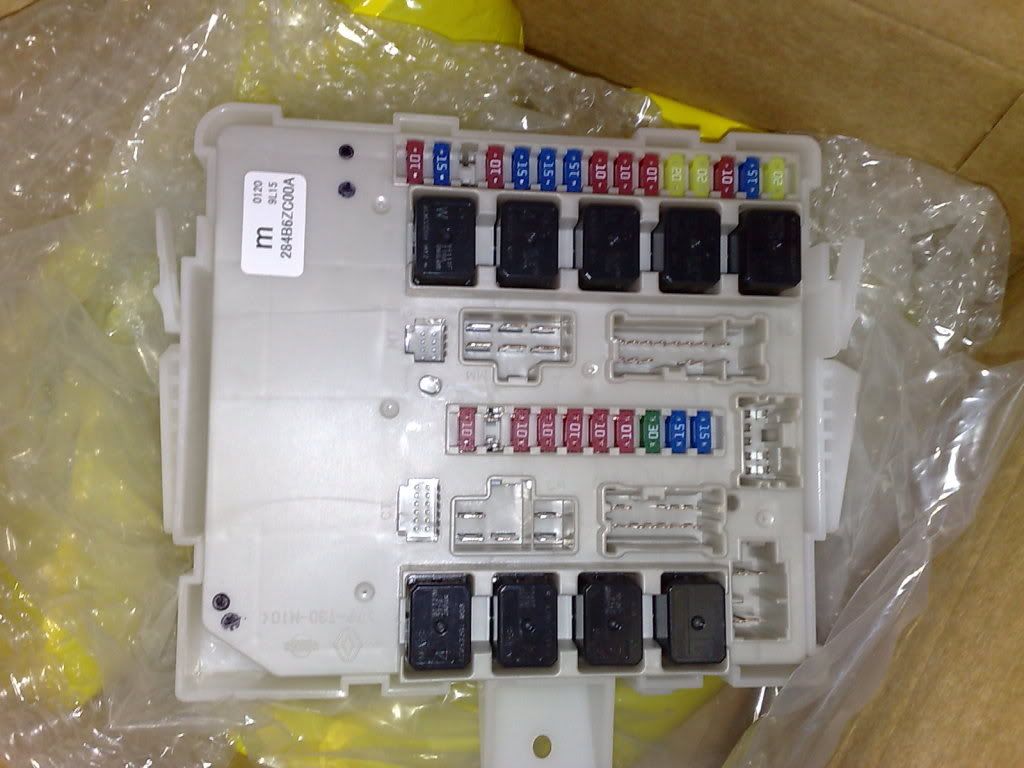 The latest IPDM part # 284B7-ZE03B Black in color.