YES you read that right. LED console setup!
Me and karim had already finished my floor lights, and had a couple of led strips to play with. We were looking at it and he says "dude you can stick the strip right here!"
So we go to work, a little trial and error, and about an hour later. we got it set up. This takes quite a bit of work and you have to "break" one of the screw holes for the inner console housing. We ran a wire from the fuse panel to the area, and grounded to the power jack in the console. We user the plunger switch i took off my bedlight kit.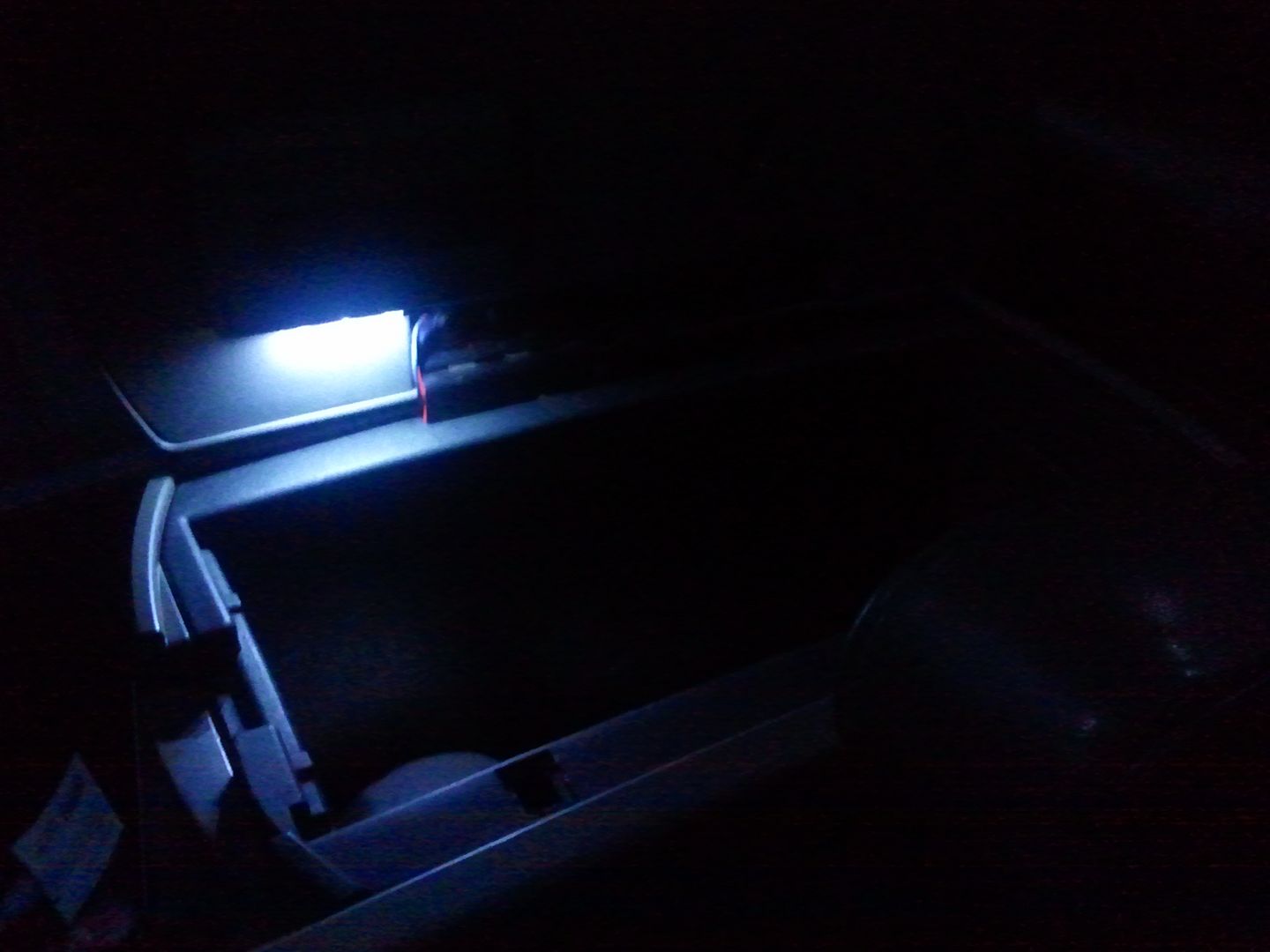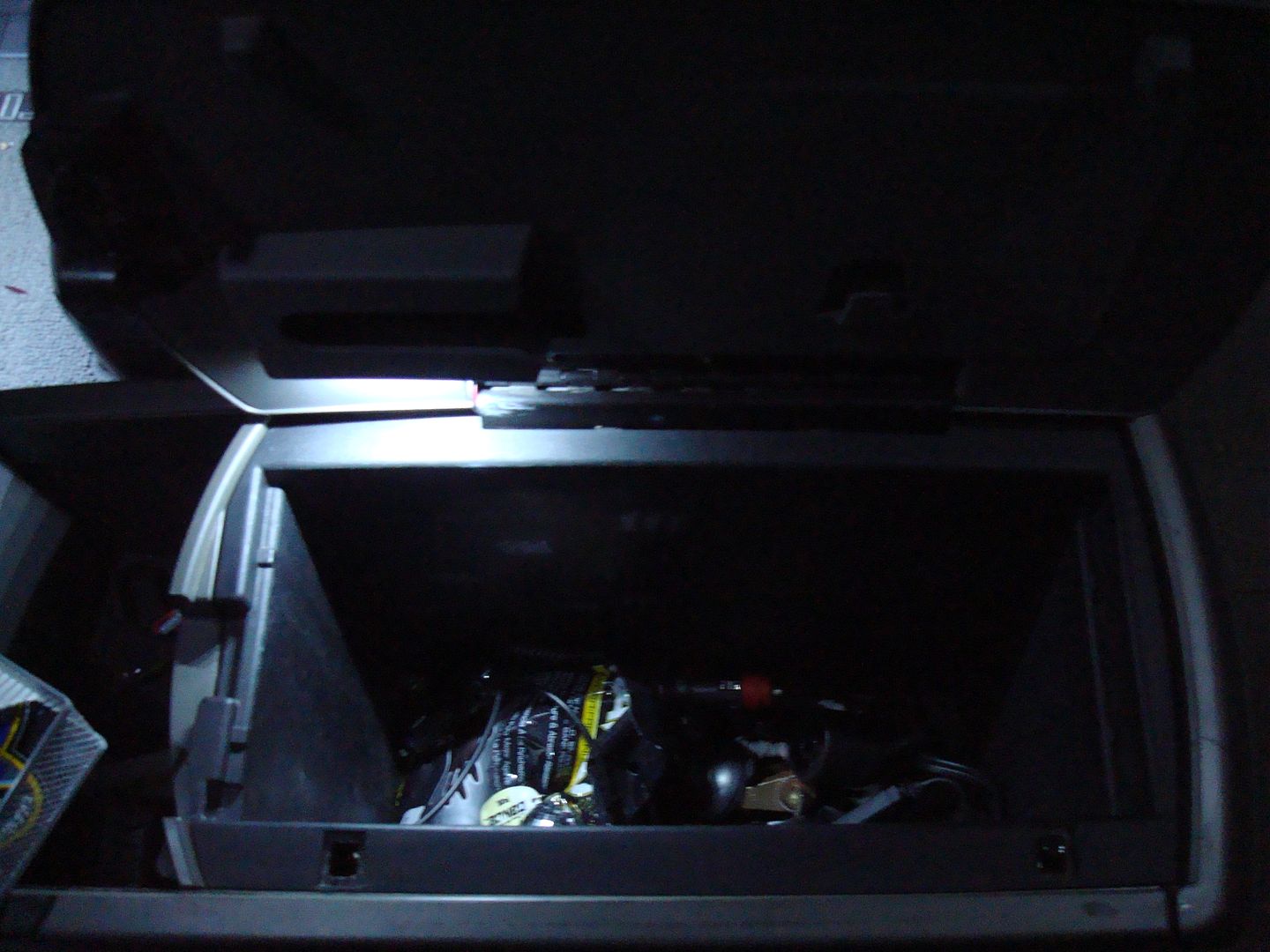 Karim wasnt left out, we installed his underhood kit, and he had already put in the glove box kit.
thanks for the help brother.:kiss: