Discussion Starter
·
#1
·
Alright fellas, I finally decided to buy some LED's and upgrade my dull yellow interior lights to a nice crisp white. My truck is an LE and there are a ton of lights inside!
Here is what I used.
These
for the front dome lights (2 are needed).
These
for the rear dome lights (2 total are needed for the LE or those with the overhead console).
These
for the footwell lights in the front, and door lights at the bottom of each door (6 total for the LE crew cabs). The flank lights shine in only one direction and concentrate the light. These are really bright in the footwells, and the door lights are pointed down and really light up the ground when opened.
These
for the outside mirror puddle lights (non big tow LE mirrors).
Now for the pics...its hard to get quality pics cause the flash can't be used, but I tried two setting on my camera.
This set is in auto mode with the flash turned off
Mirror light from outside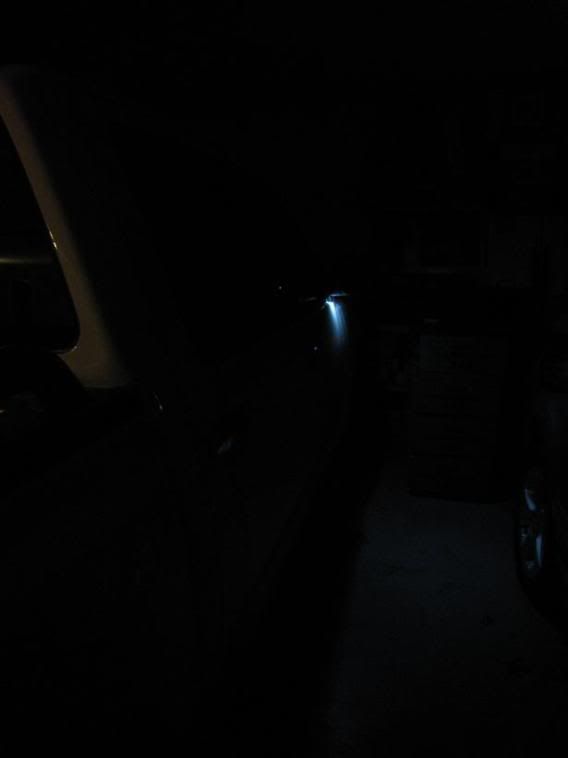 Mirror light on the ground (they are brighter in person, and light up the ground well) Front seats
On the following, the camera was set in night mode where it draws in extra light to illuminate the picture (no flash). The lights are not this bright in person, but these are still good pictures.
Mirror light on the ground
Front cab shot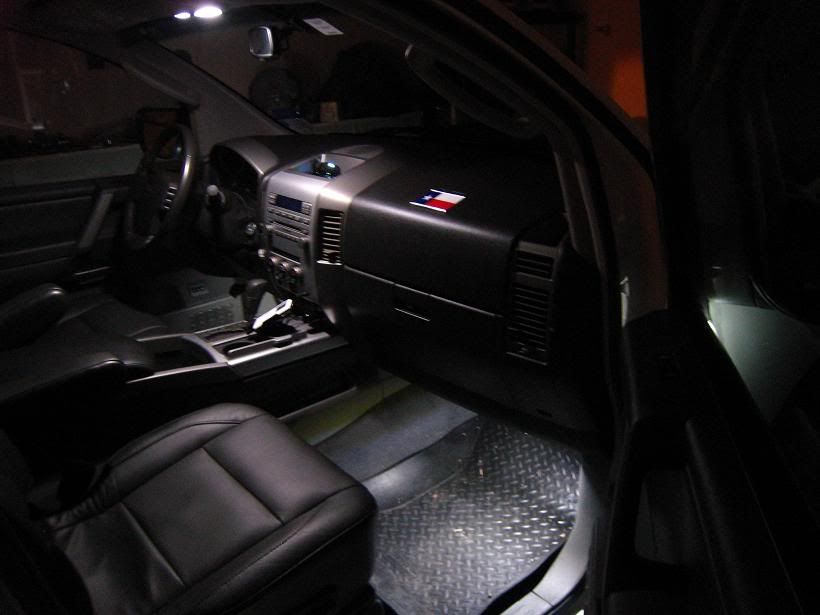 Door lights on the ground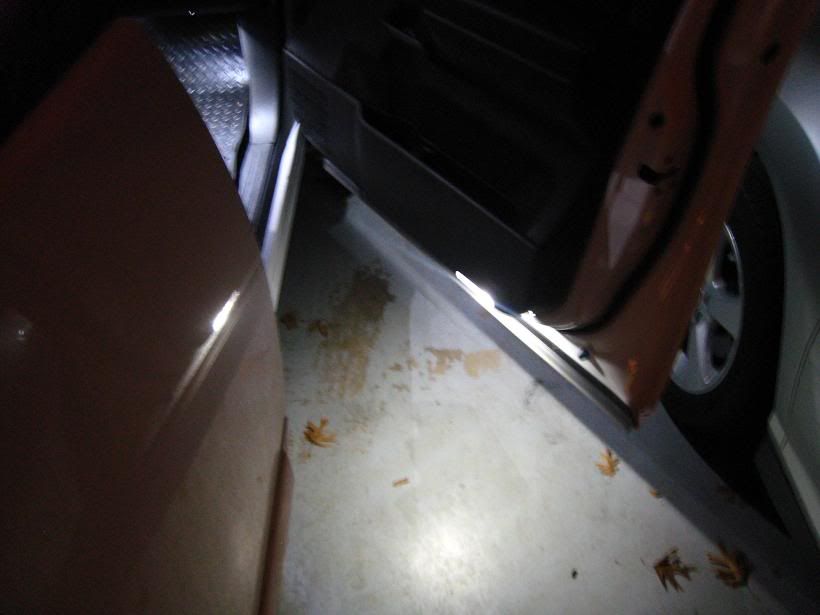 Overall, I am very impressed with the quality of the ebay purchases, and the light output is amazing, my wife was shocked at how bright it is in there, I recommend this to anyone who wants brighter (and non yellow) interior lighting.