Discussion Starter
•
#1
•
Ok all, here's what happened. My wife was driving the Titan (it is hers after all) and she is still learning how to put it in tight spots. Well, today she swiped a sign. The damage isn't horrible, but I would like to have it fixed. Even though the truck is technically hers, I drive it more then she does.
I'm looking for a reputable shop or if someone here works in one and can give a good hook up, that would be sweet, too. Here are some pics: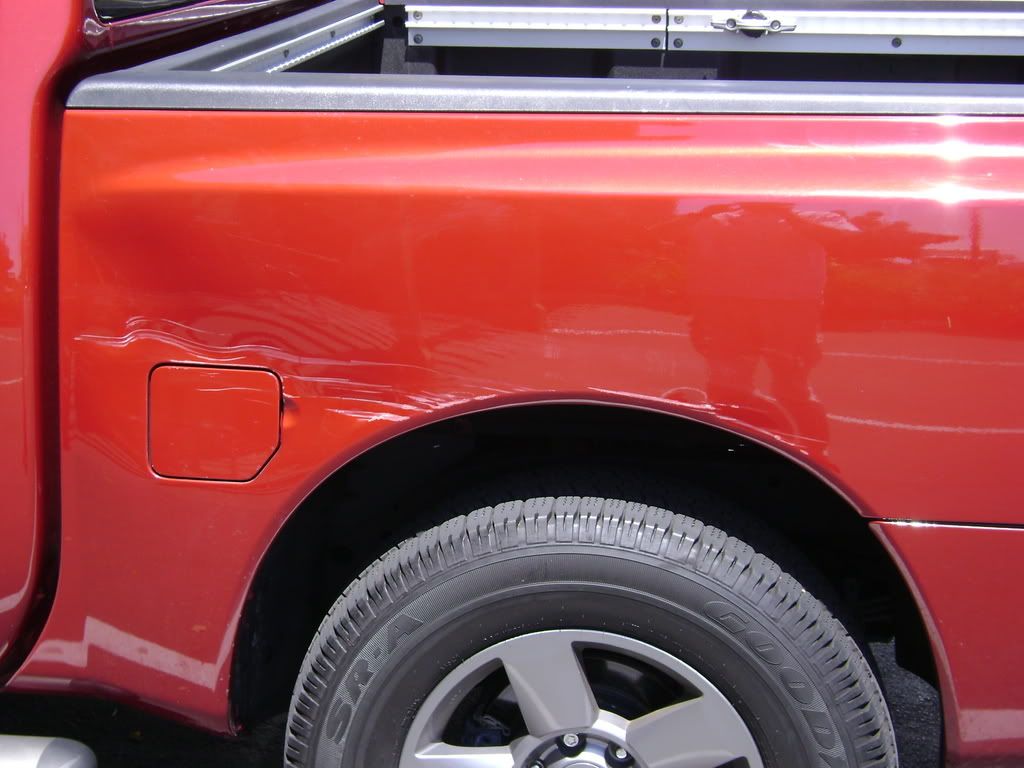 If the price is right, I would be willing to drive closer towards LA. And if I like the outcome, I'll bring my SRT in to get the trunk lid finished properly....