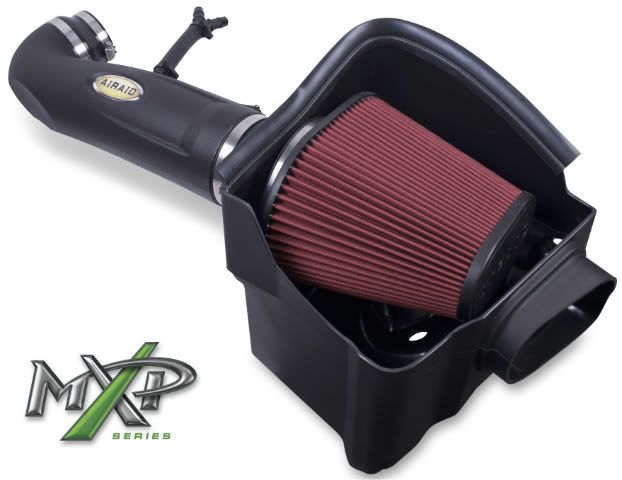 AIRAID MXP Series Intake For 2004-2012 5.6L Nissan Titan Features :
*
Large One-Piece Rotational-Molded Cold Air Box
: Designed Specifically for Strength & Durability, and Ease of Installation.
*
1700-CFM AIRAID Premium Filter
: Your Choice of Oiled or Non-Oiled Filtration Technology
*
Huge Intake Tube
: Specifically Calibrated for Maximum Airflow and Proper MAF Functionality, No Check Engine Lights!
*
Built In Velocity Stack
: Dramatically increases Airflow
* ADD 18 Horsepower & 24 Ft/lbs of Torque, With NO-Tuning Required!
*
All AIRAID Intake Systems are
: Made in the U.S.A, Include High Quality Hardware, and come with easy to follow step by step installation instructions.
*
All AIRAID Filters Include Our
: Lifetime "No-Hassle" Warranty
* AIRAID Intake Part # 520-284 (Oiled) Fit's 2004-2012 Nissan Titan 5.6L
* AIRAID Intake Part # 521-284 (NON-Oiled) Fit's 2004-2012 Nissan Titan 5.6L