Well, belltech +/-2" struts/shocks sitting at the house, Air Lift 59554 and PRG adjustable shackles (Thanks Greg) in route. Still want to get rear sway bar and have a set of trackbars built (hopefully less than $200 but I have a custom need/want so we will see how that goes. Dumb question but, we got any welders that can fab me up some custom trackbars if I send a pic of what I want? They aren't too crazy, basically just like the rough country bars with mods/extras). Hopefully the Air Lift bags will help with the body roll a little. HOPEFULLY, the weather will stay cool and I can get the shocks/struts, bags, and shackles on this weekend. Will post pics asap. I also need to get pics of my center console subwoofer posted.
Here's my other money pits. (suburban is pretty much a lawn ornament)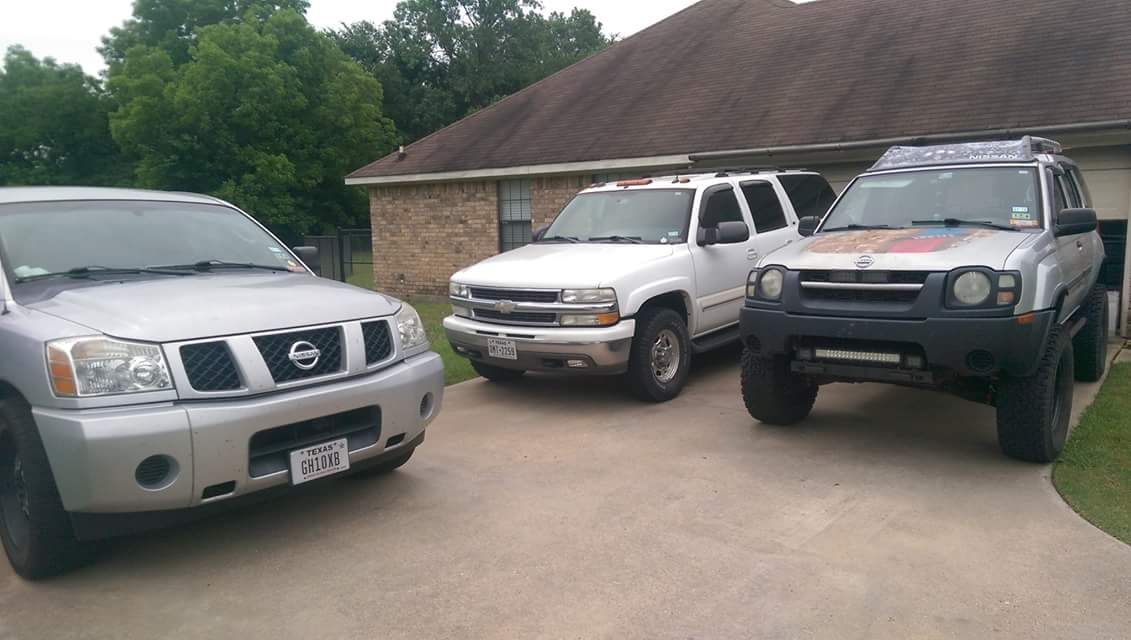 My main toy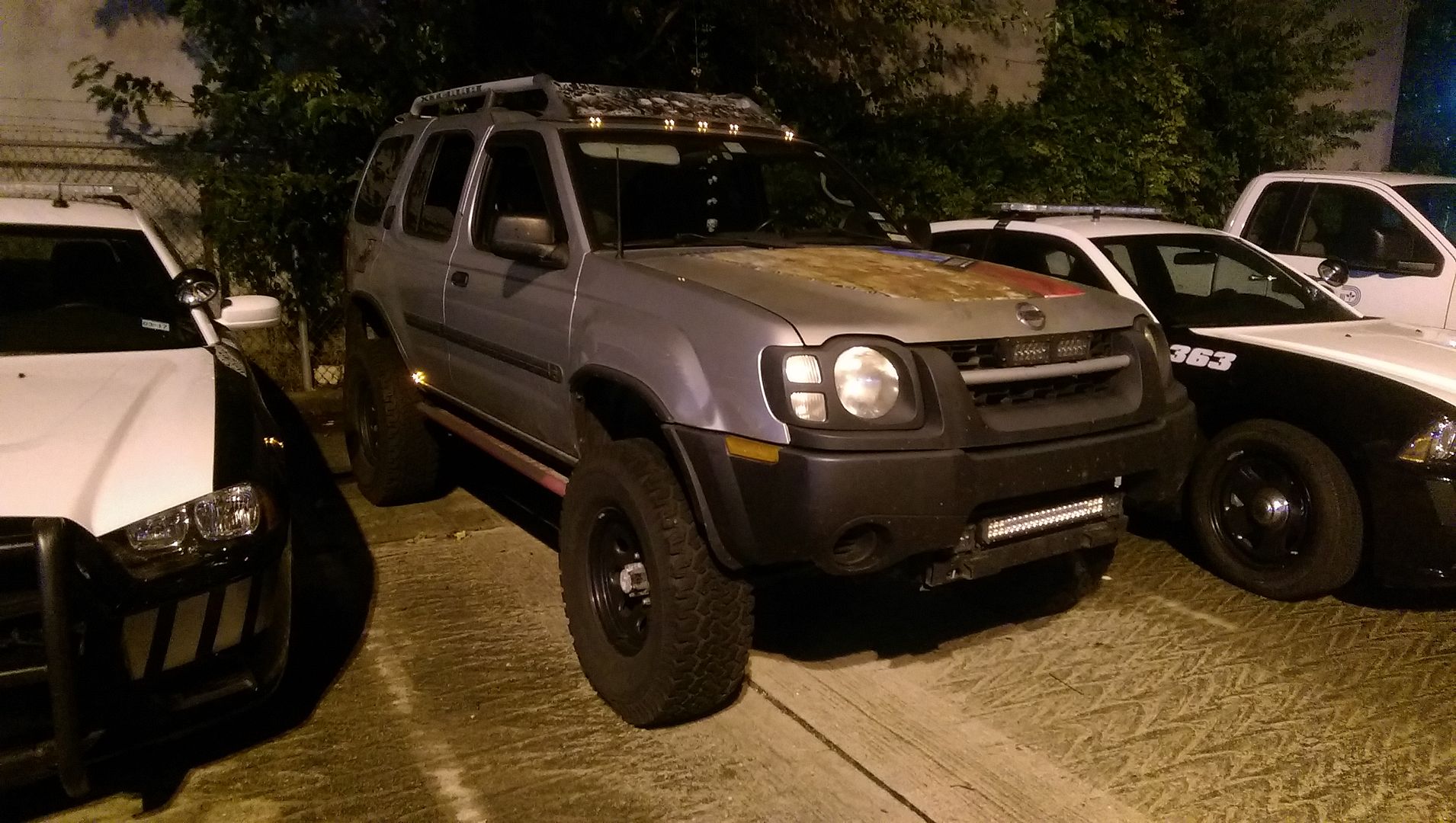 The current paint on the hood. Will be sanding and repainting it again very soon. (for the 4th time, I get bored) That is not rust...