Discussion Starter
•
#1
•
So I bought front and rear burgers for the T and my goal was to make burgers that say "
NISMO
"
I filled in the "NISSAN" with bondo, sanded, primed, painted, then applied the Nismo decals and sprayed clear coat over the decals...
All was going well until the last two coats when I noticed the decals were starting to shrival up on themselves and form air bubbles underneath.
Thats when I realized that the clear coat had gotten under the decals and had a reaction with the glue on the decals...
So I peeled off the decals and put on
another
can each of primer, black, and clearcoat.
When the clear coat dried it left a milky haze. So I used 2000 grit finishing sand paper and wet sanded the burgers.
Then I used polishing compound to buff them out, but after 3 times of buffing I could still see sand paper scratches.
So I decided then...Plastidip!!! So again I sanded them down with the 2000 grit and cleaned them up then put on 7 coats of Plastidip then applied the decals...
I used Dupli-colors 8oz cans of Nissan general primer, black and clearcoat...
It was a learning experience to say the least, and what I learned most is that I hate painting!!!
So what do you guys think? this is the progression thru the stages and the last Five are with the plastidip: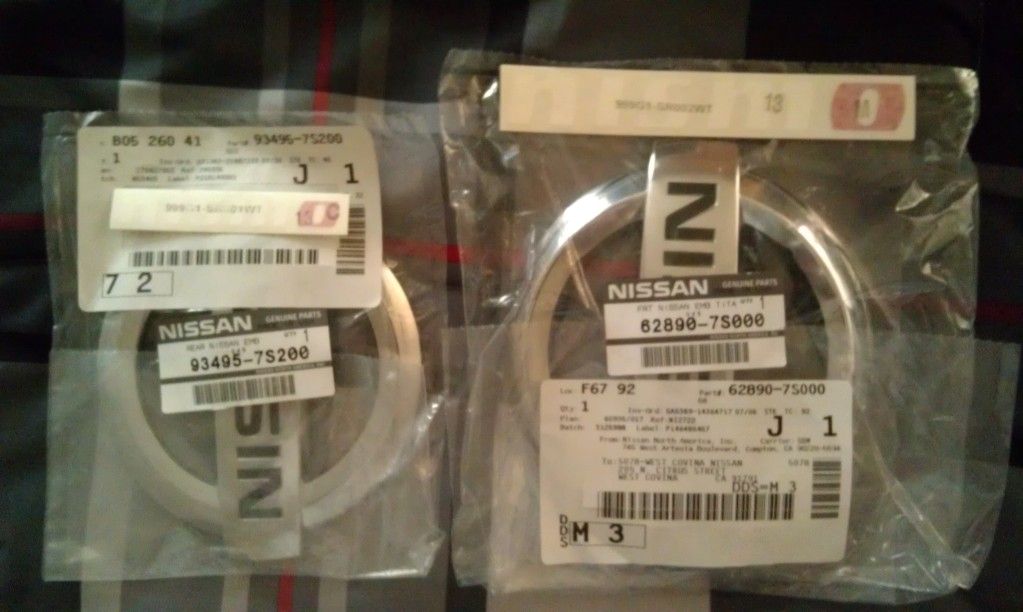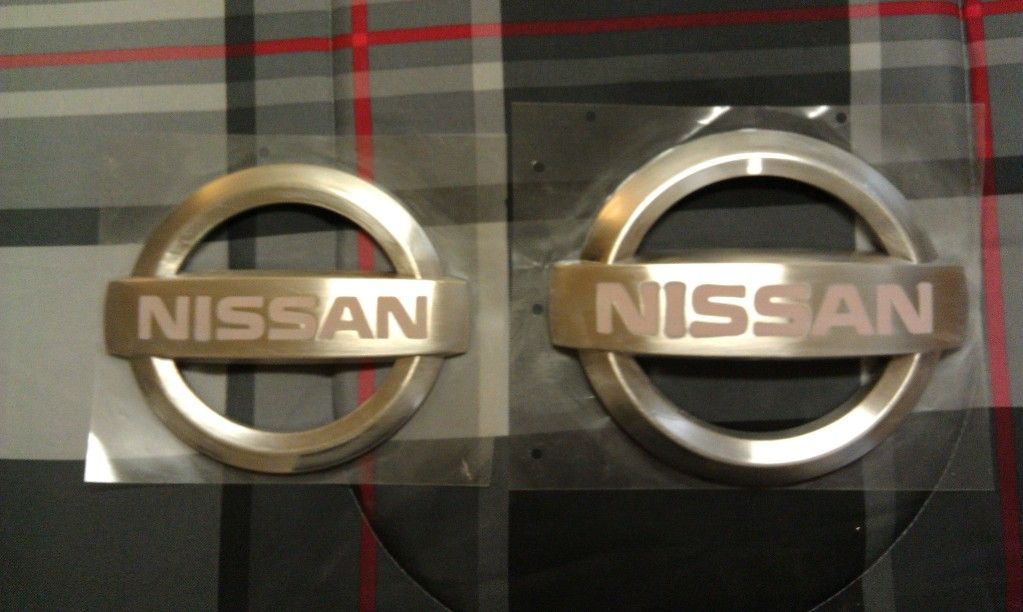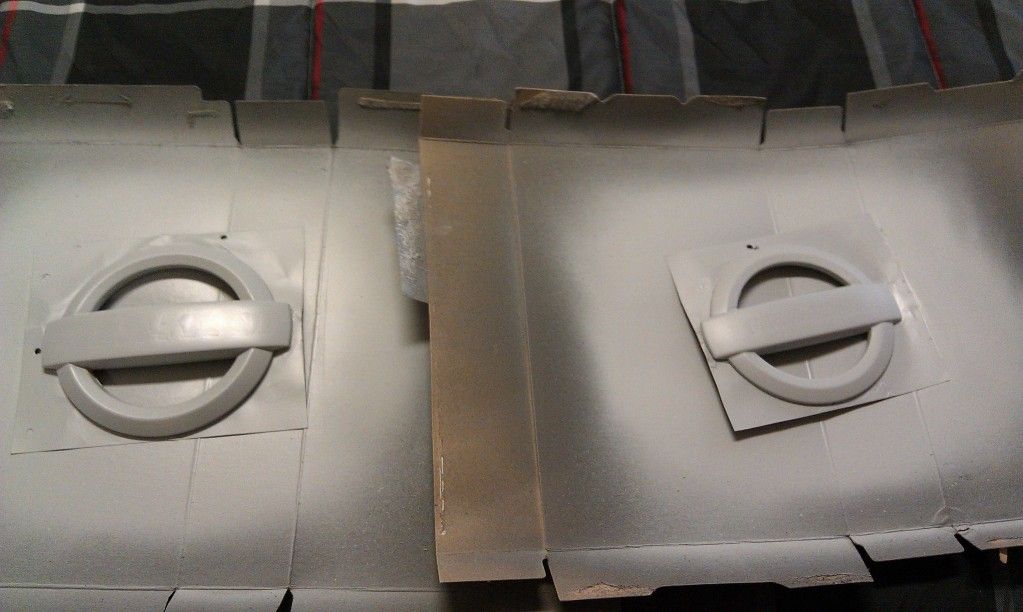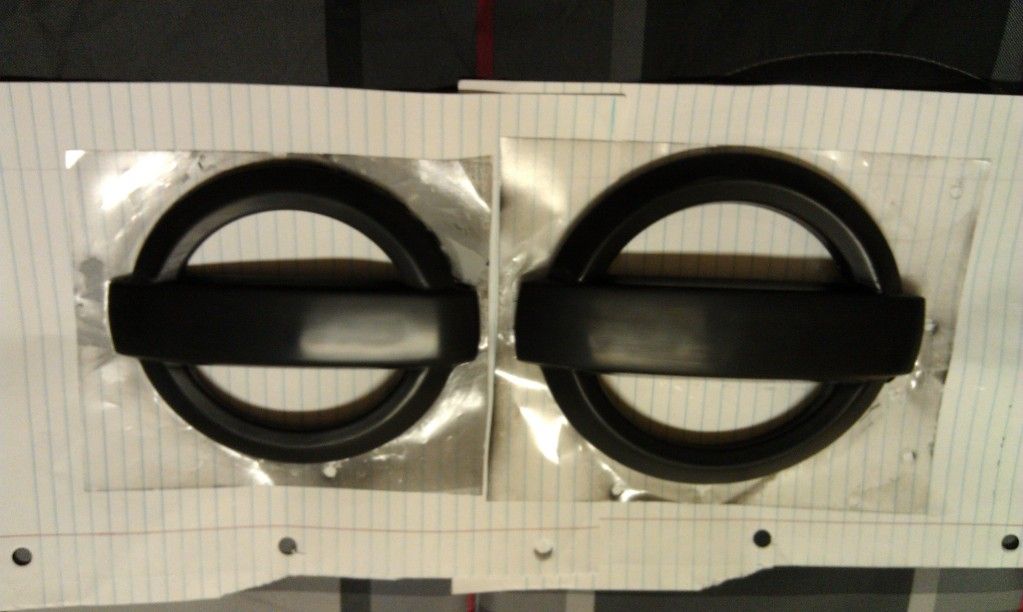 Plastdipped: