To put it plainly... I absolutely love the new setup!
275/60R20 Toyo AT's to 295/70R17 Nitto Terra Graps made a huge difference. The doubters of their wet/rain performance are on crack, my tires aren't even siped yet and they are phenomenal. They hook like there's no tomorrow. Ride comfort went up, but cornering went down a little bit because the side walls are a lot taller. That was expected. What I didn't expect was how much quieter they are. I'd heard they're pretty quiet, but compared to the toyo I didn't think much of it... Boy was I wrong. They are dead silent!
What's even cooler, is that my rpms dropped about 100-150 at 70mph. :teeth:
BIG thanks to Pops, Bills, Loufish and Rbt for helpin' me pick out these tires, you guys rock!
:thumbsup: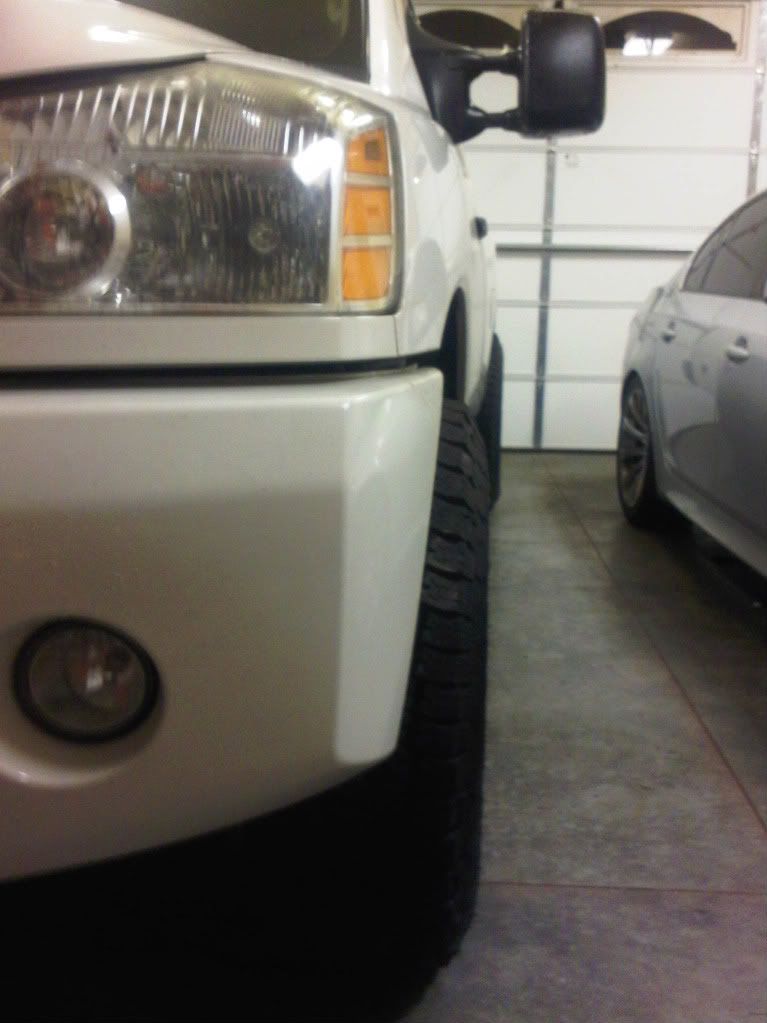 Better pictures will be up soon!