2004 Nissan Titan 64,000 miles 15inch lift, smog legal over 20,000 in parts not including tax or labor like most include. Will part out only after someone buys complete lift..he or she gets dibs on anything else for close to 1/2 of new cost.
DO NOT PM ME UNLESS YOU WANT TO BUY THE COMPLETE TRUCK OR THE COMPLETE LIFT..
Thank you☺
Bulletproof 12kit 3200
Ap racing real big brakes 3200
40 Toyo Mt tires 4,000
22 metalmoto rims 2,000
Fox coilovers 1400
AmP steps 1200
Volant exhaust 1000
Rear Fox shocks 550
Atlas springs 700
Led tail lights 400
AFE Intake 300
Hypertech tuner 300
Extended brake lines 150
Wheel spacer 150
Drive shaft spacer 80
Drive shaft drop 100
Performanc Body lift 450
Loud radio system 1000
Jl Stealth dual sub box 900
Glassworks wrx hood 500
Body lift gap cover 150
Head rest monitors 500
Custom Trac bars 500
Salvage title, reason was vandalized/keyed never in a accident.. all oem body panels, have stock keyed hood, and stock parts from lifting brakes/spindles. May need alignment just had spherical rod ends upgraded and replaced. Needs carrier bearing replaced, and paint or custom wrap.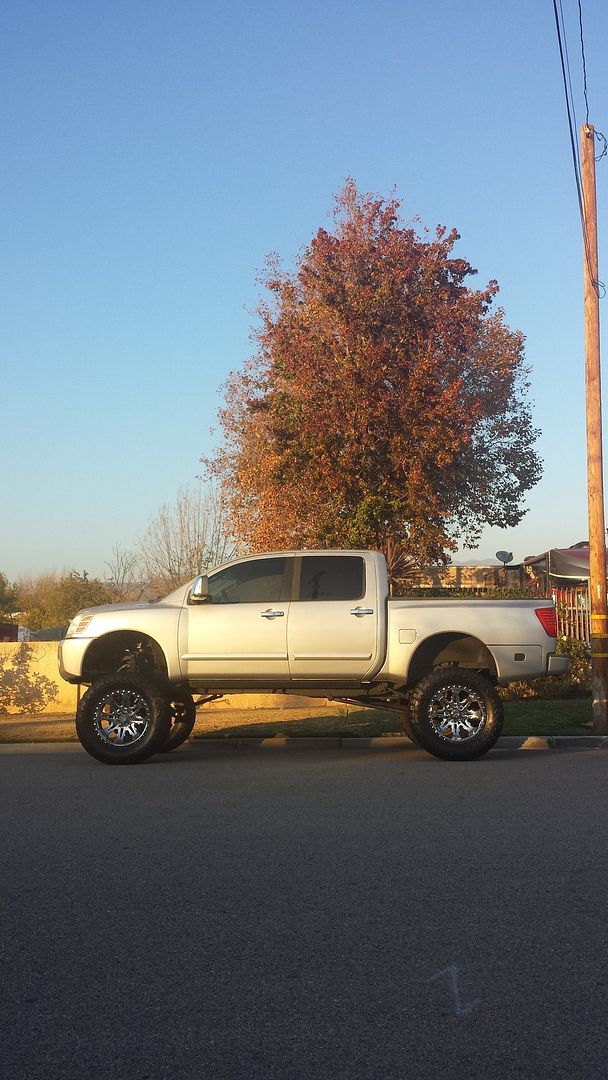 15,000 obo cash ....or trade value of 20,000 for newer Diesel dodge or Chevy 4 door or pontoon boat salvage title dose not bother me as long as no frame damage