Discussion Starter
·
#1
·
I got this off the board, and Ive had a lot of personal crap going on so I havent finished the nav install yet, but I got the headunit in and rolling. Anyway, heres a couple pics. The residue is from some tape I used to mock stuff up that I havent had time to clean off.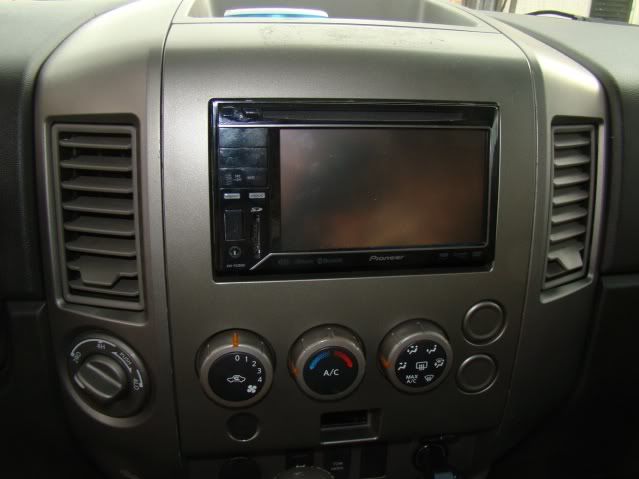 I had to use the factory brackets, reverse the sides and grind off the cupped part of the bracket so the bolts would lay flat. It still sits a little high, but it gave me the extra space behind the deck I needed.
I used a grinding wheel on a dremel the same size as the cable for the nav reciever install. You wouldnt be able to notice the cut without the cable there in case I ever remove it.
Ill be mounting the actual nav unit in the glove box with velcro. Pics of that to come.
So far the deck rules. Bluetooth is amazingly receptive. I usually just leave my phone in its case with the bluetooth on all the time, and the reciever finds it all the time. Everyone can hear me clearly, and its really nice to not have to hold my phone up or wear a headset all the time. I mounted the mic on below the gauges near the ignition. Its pretty unnoticable to passengers, but works great. I love the changing leds and the touchscreen. Dvds look amazing. Overall its a great deck, and Im sure Im not even close to using all its features.