Discussion Starter
•
#1
•
I didn't use the supplied instructions as they are pretty much worthless...
I used the frame lift at the RPM Center to make things easier.
First I removed both front tires.
Then I removed the spindle cotter pins and nuts.
I tied off the spindles to the coil spring with a dirty shop towel.
Then I removed the upper bolts and nuts on the UCAs and remove them.
I performed the above steps in reverse order with RC UCAs, and no grinding was required as per instructions. I was happy about that!
Pretty straight forward, only had one snag on the driverside where I had to remove one nut on the brake line and move it out of the way to get one of the top bolts out of the UCA. This can be seen in the pics below.
The bumpstops were super simple. I did not even have to drill out the hole to make it bigger, they were already the right size so "that was easy".
I also picked up a 1 dollar clamp from Ace Hardware for the brake line on the back axle, now I just need the E Brake bracket when Chas gets ahold of some, and that will be complete.
Front suspension is done for now! I have to say that suspension work is not my favorite thing to do but it is non the less rewarding when its complete.
I also swapped over to a larger oil filter too (NAPA Gold 1568). Much better and I feel like and I feel like I have a V8 oil filter now! 7 QTs of Mobile 1 5W30 full synthetic.
My next big job to tackle is to get this big ole header box gone and put on my JBA LTHs once I get to the east coast end of this month, begining of December...
On to the pics:
Right side, NO MORE CBC!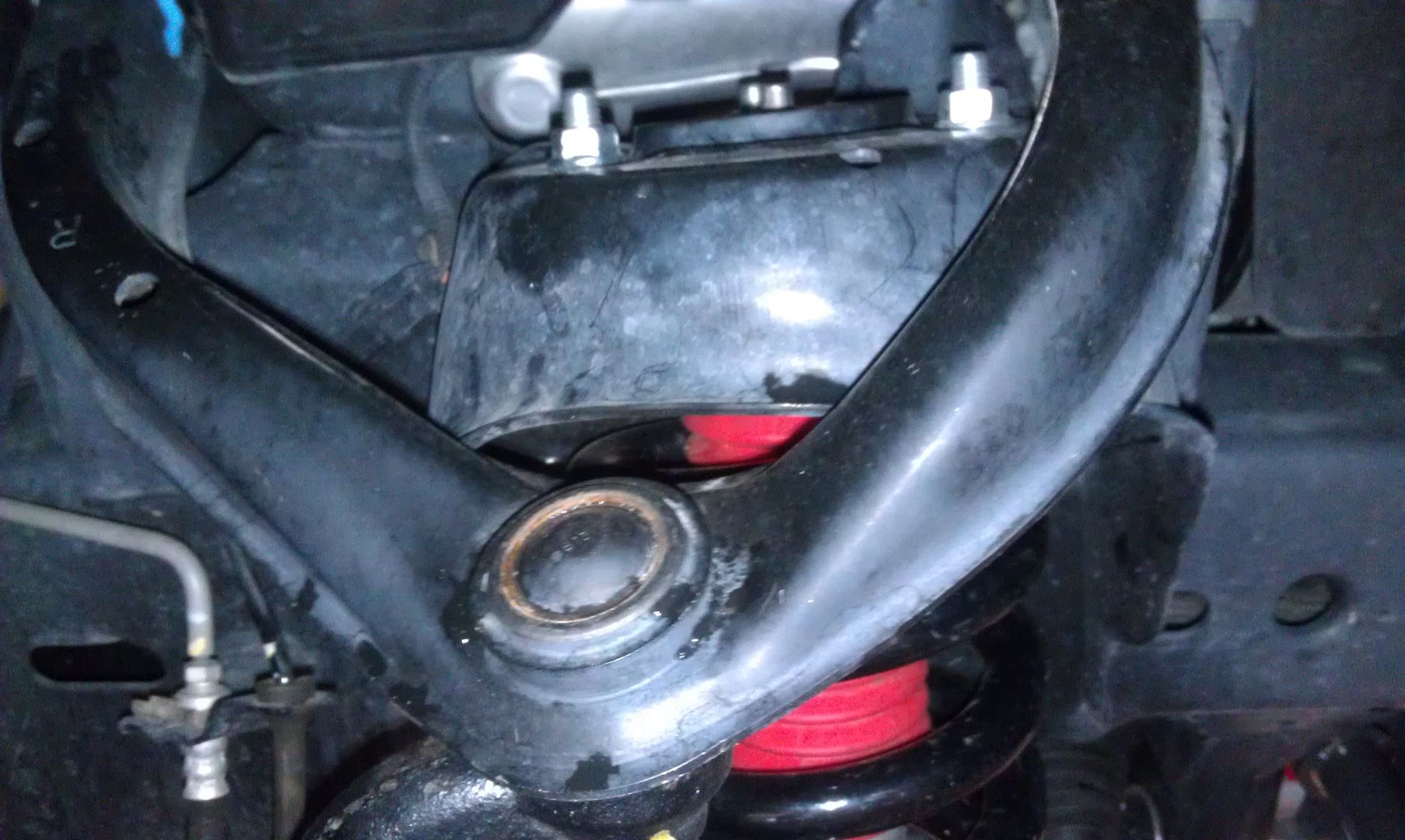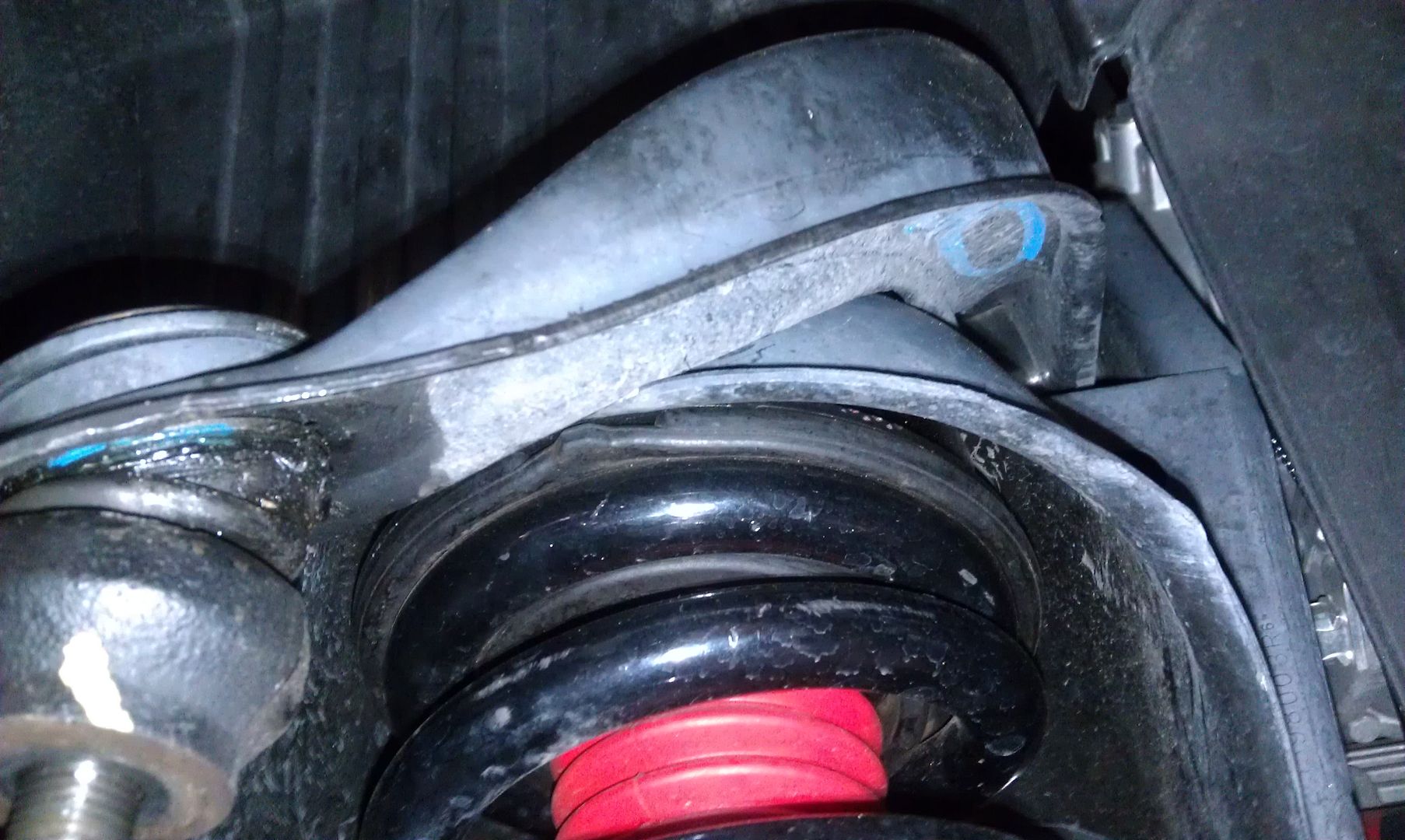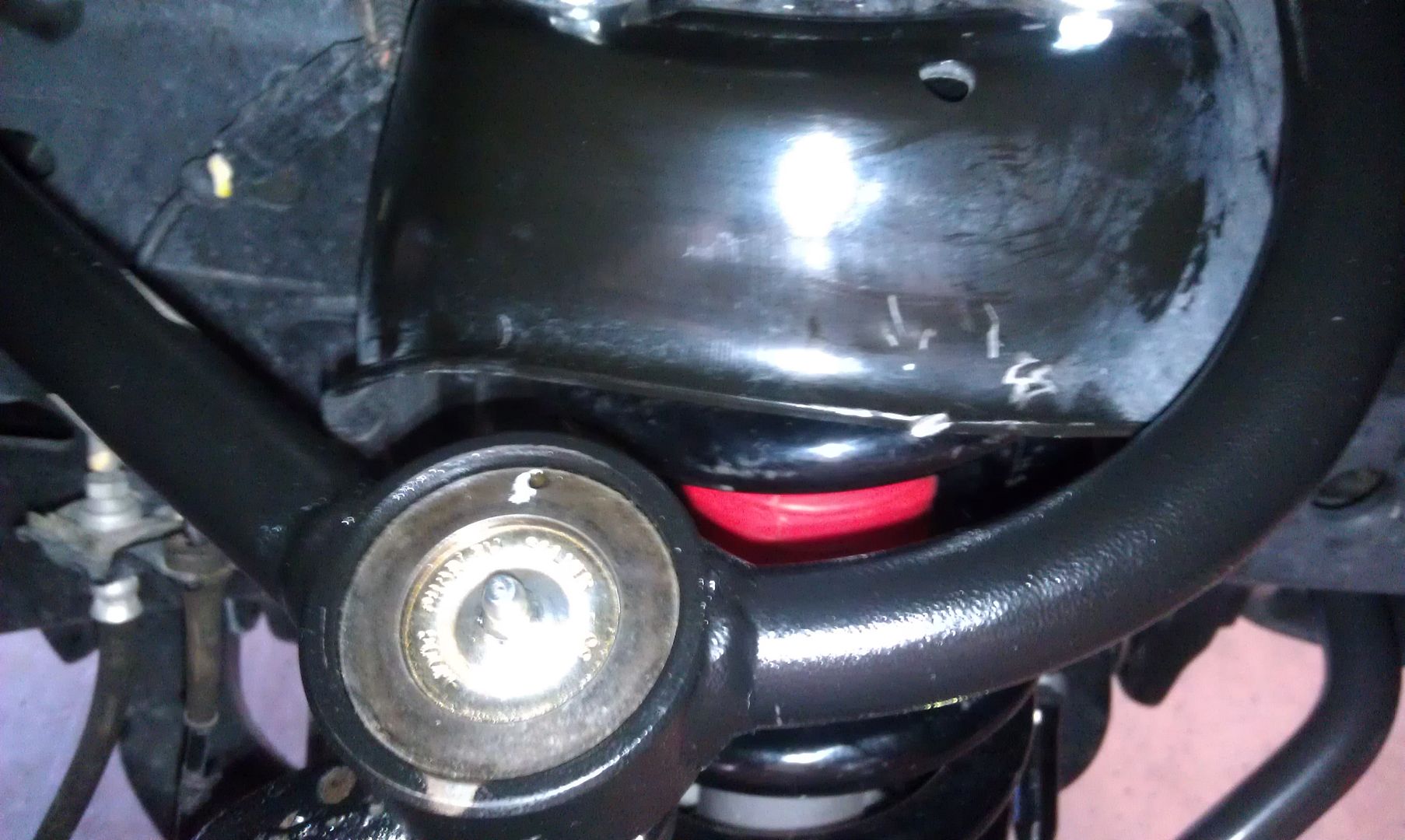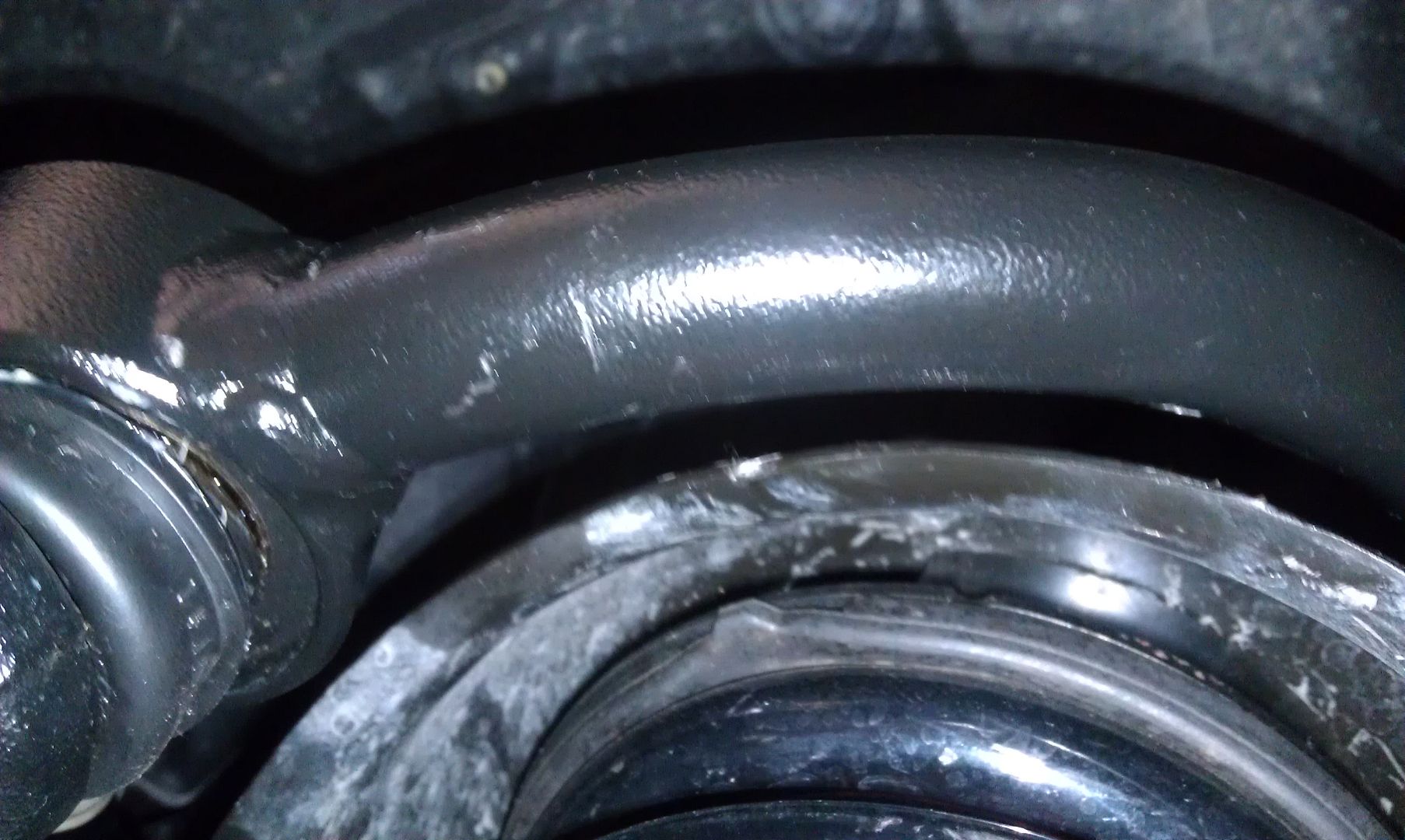 Brakeline on driverside that had to be removed to get the bolt out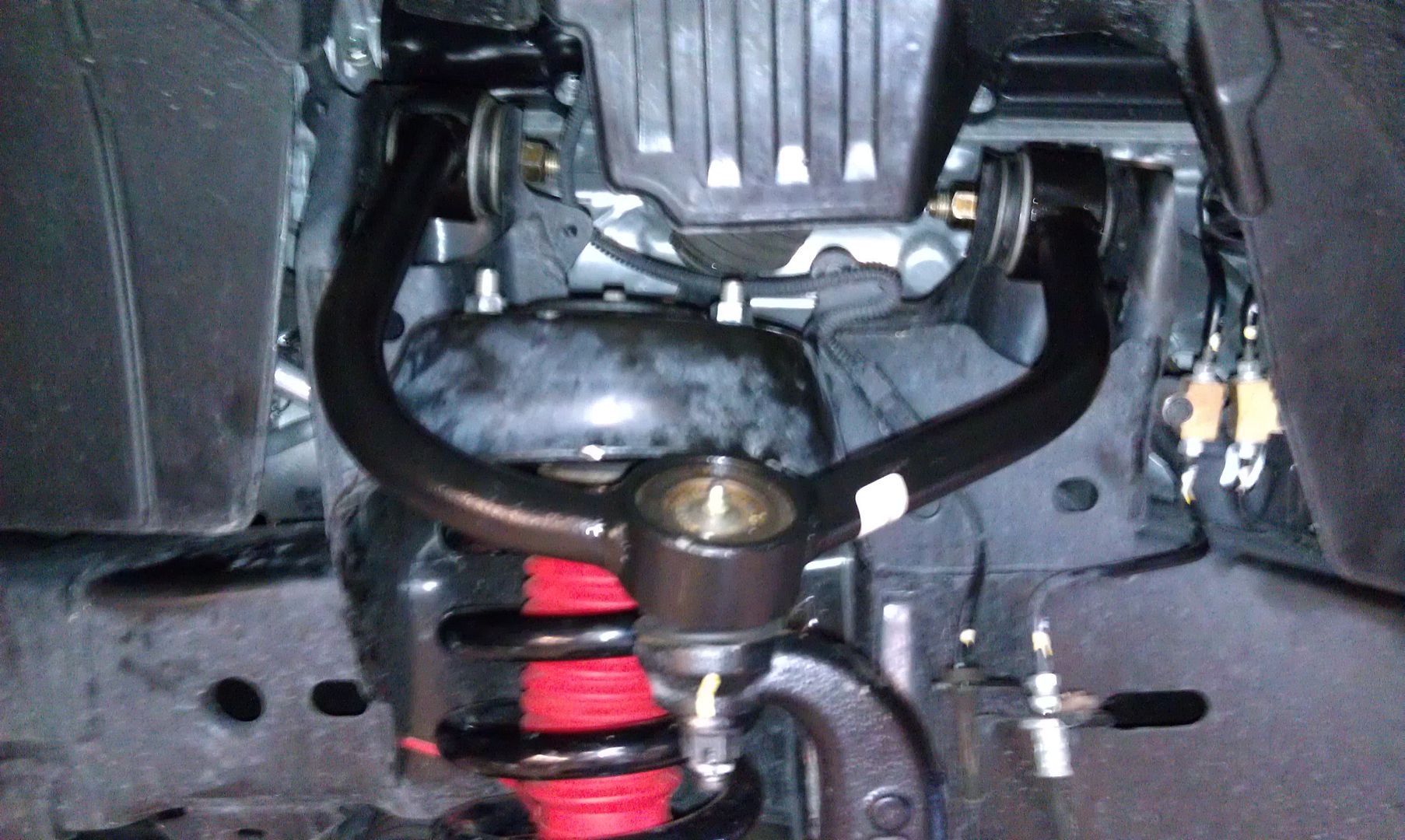 ES Bumpstops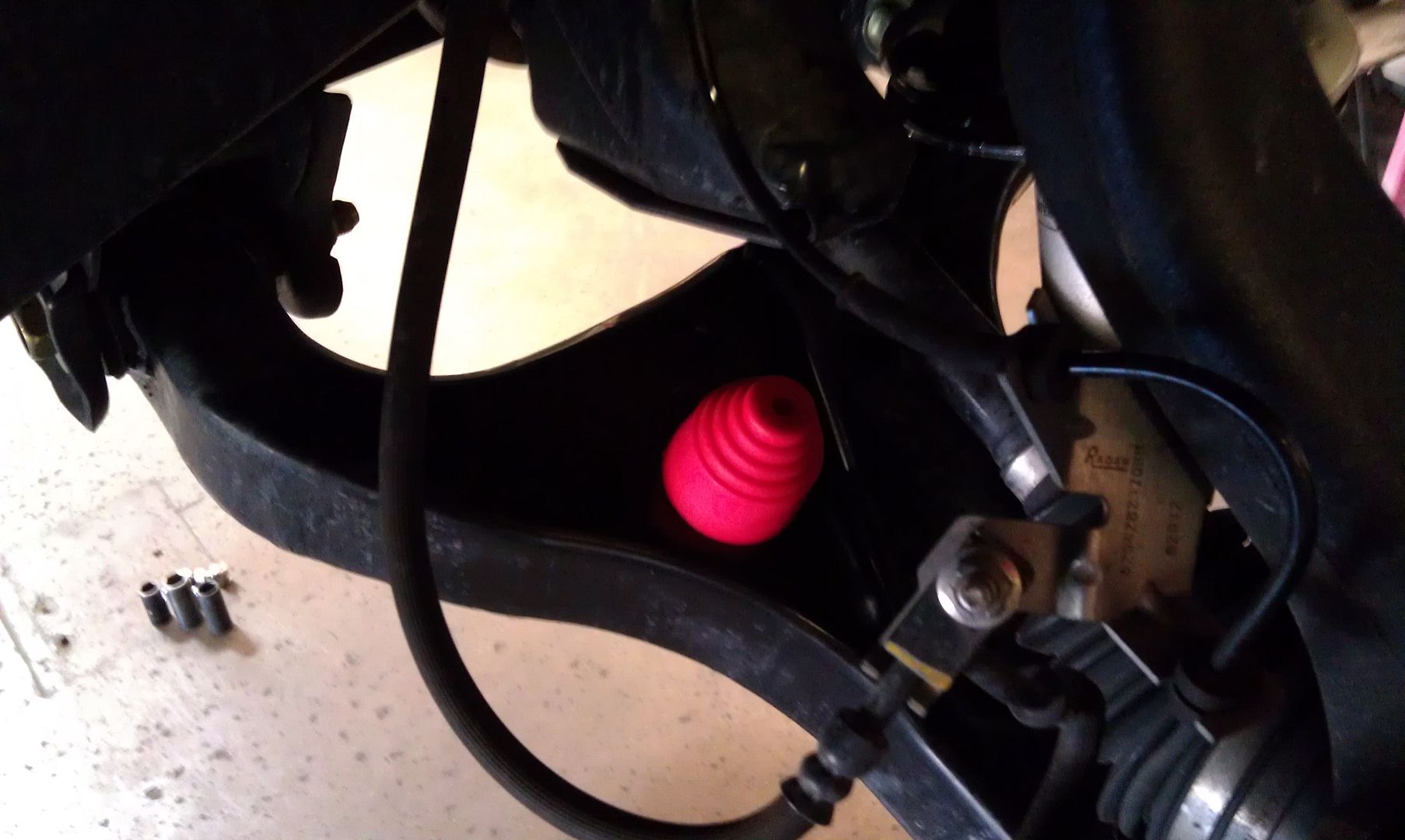 Oil Change old filter compared to new filter
Proper crush washer orientation: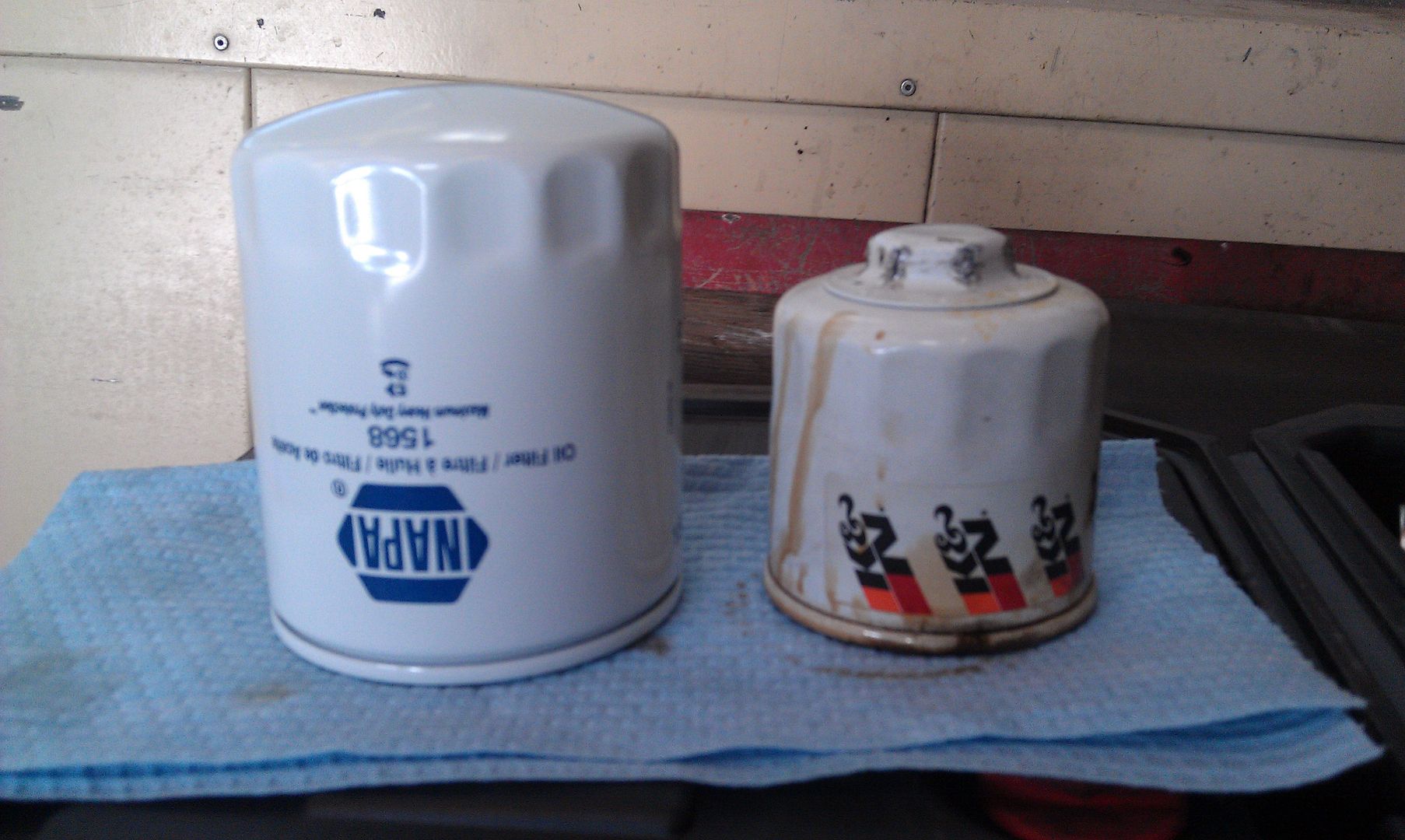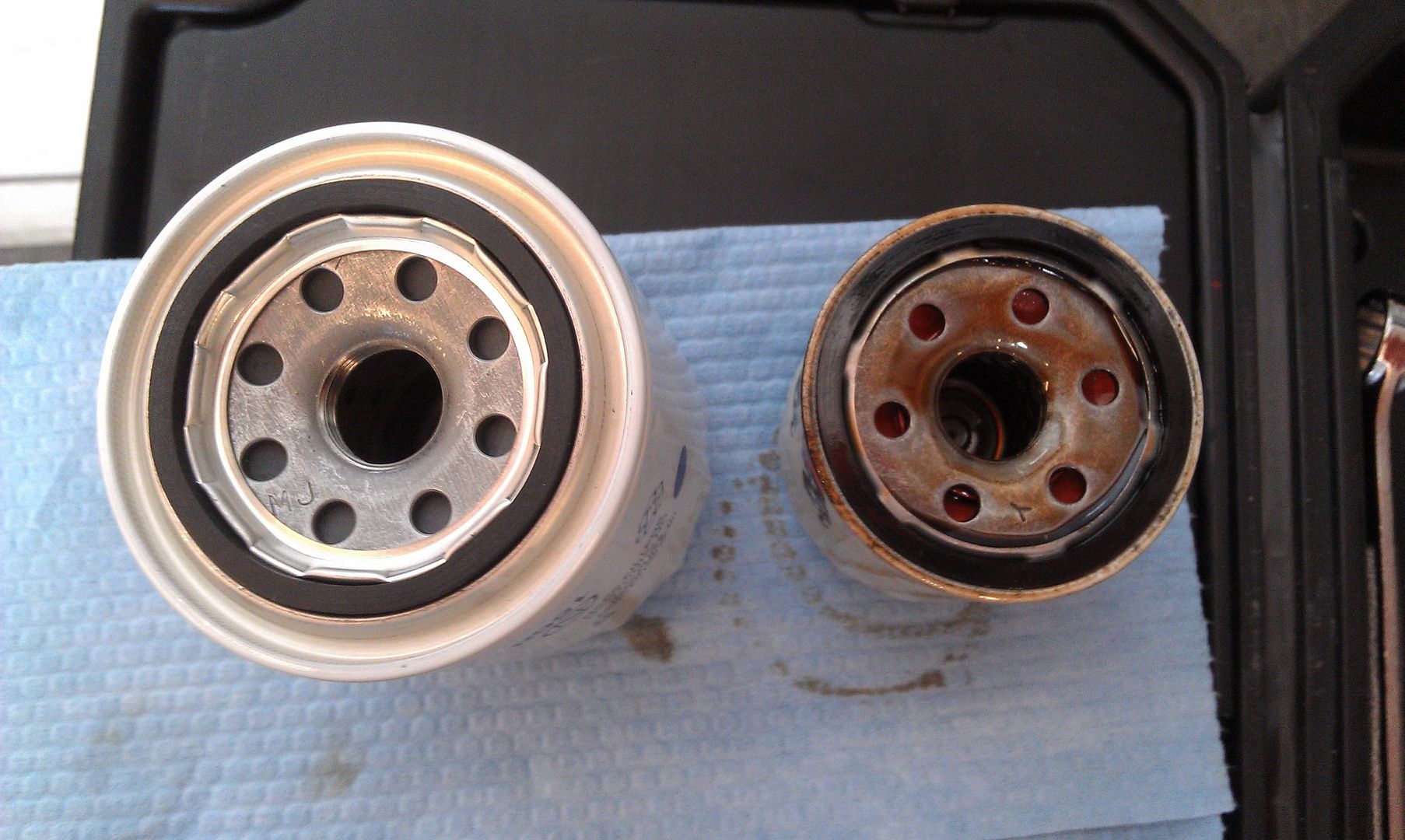 Plenty of clearance all around: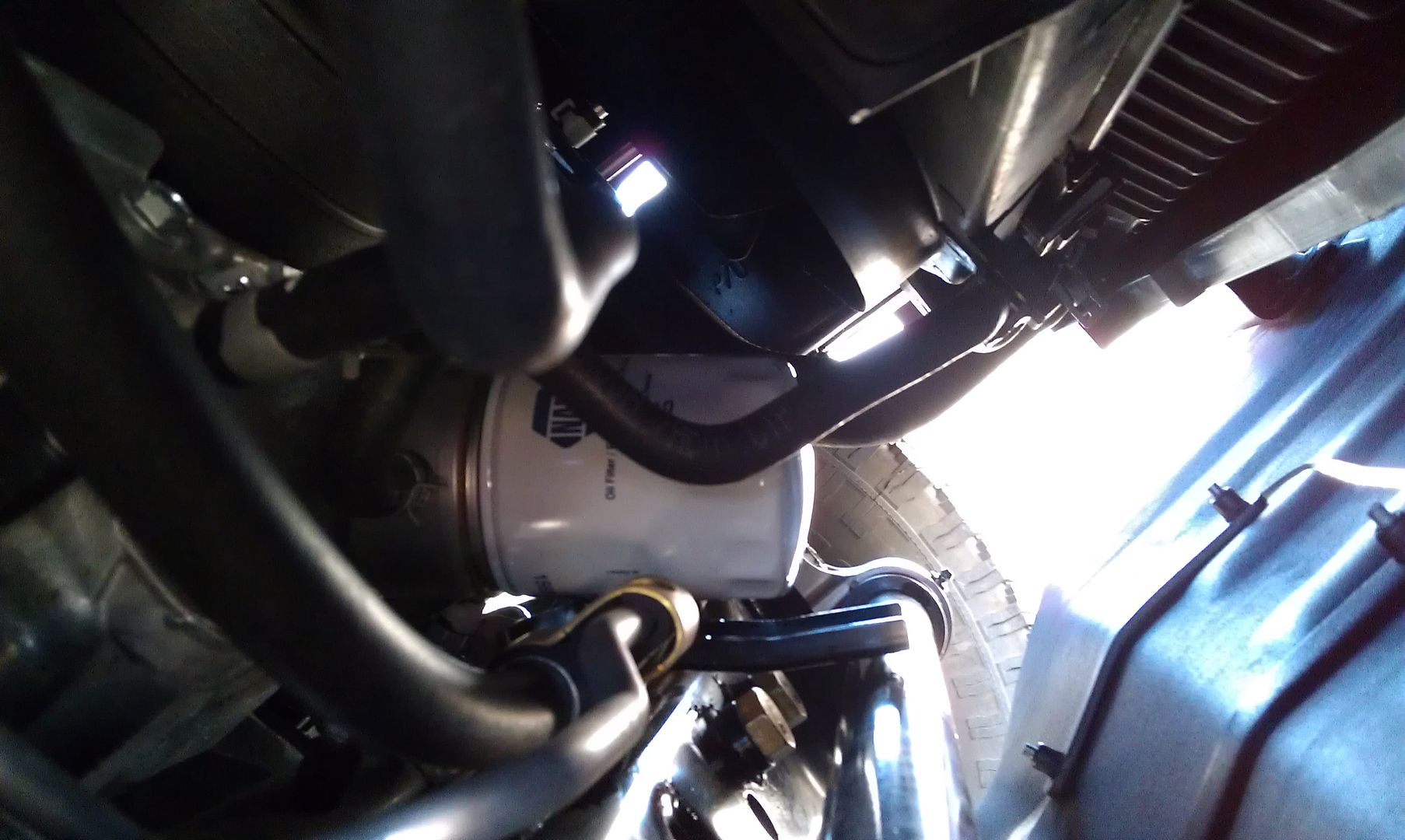 And the brakeline bracket I picked up from Ace: