Discussion Starter
·
#1
·
Just wondering if anyone could answer some of my questions. i'm plannig to lift my titan with a 7" CST lift, but i am have some issues with the rims. i want a stance of my titan to look something like my tacoma.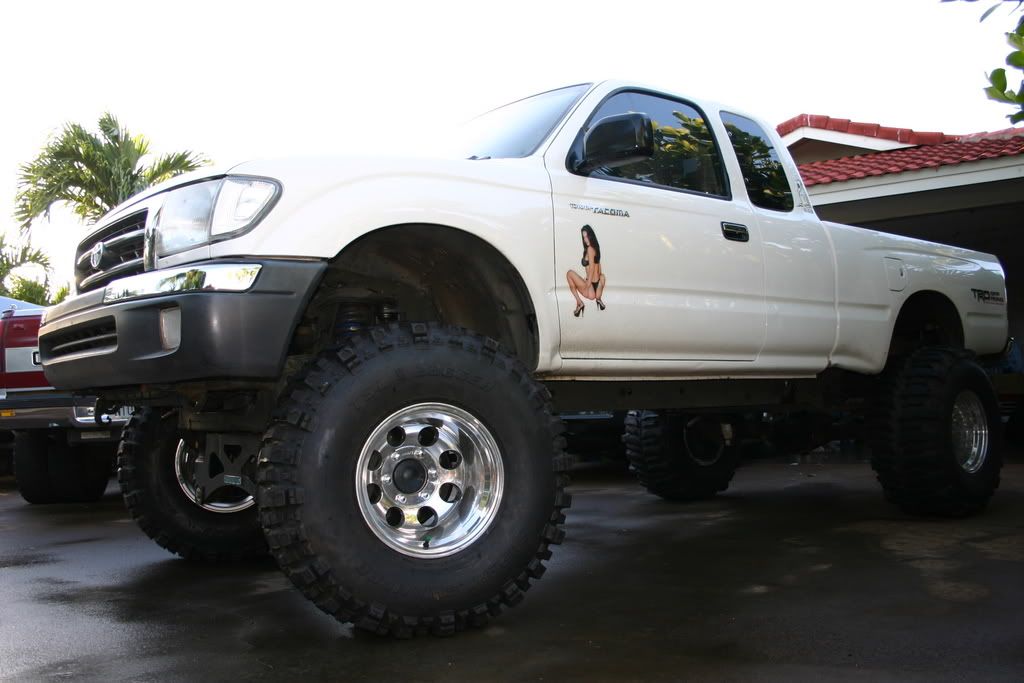 it has total of 8" of lift, 15x12 classics 2 and 35x14.5 boggers. i like the way it looked with a deep dish rim and a wide stance when looking from the front.
Now for the questions, is anyone running a 18x12 rim on thier titans? I was choosing between MT classic 2 (18x10) or XD Monsters (18x9), Do the make these rims any wider? and do the XD Monsters even fit the titan? i wanted to run a 35" tire, at least 13.5" wide. so if anyone could answer these questions it would be a big help.
thanks tony