Discussion Starter
·
#1
·
So... you've got the roof racks and you've got yourself a bed extender but you can't seem to use both at once effectively. I got to thinking: "well why not?" Since I got my ATV fixed up I had some time this Saturday to tinker, here's what I made:
at a glance it seemed like the bolt geometry on the overhead racks and extender were similar so I eyed it up:
a closer look:
sure i mocked it up on the wrong side but it seemed to work: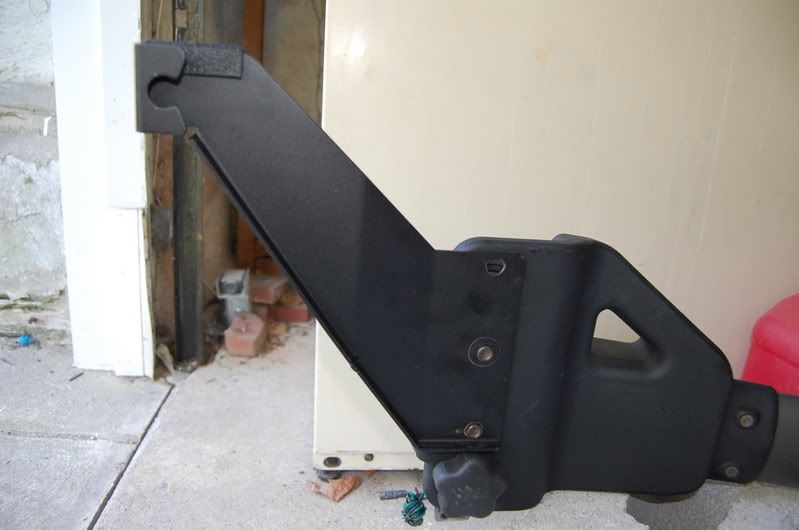 even had room for the tightening handles: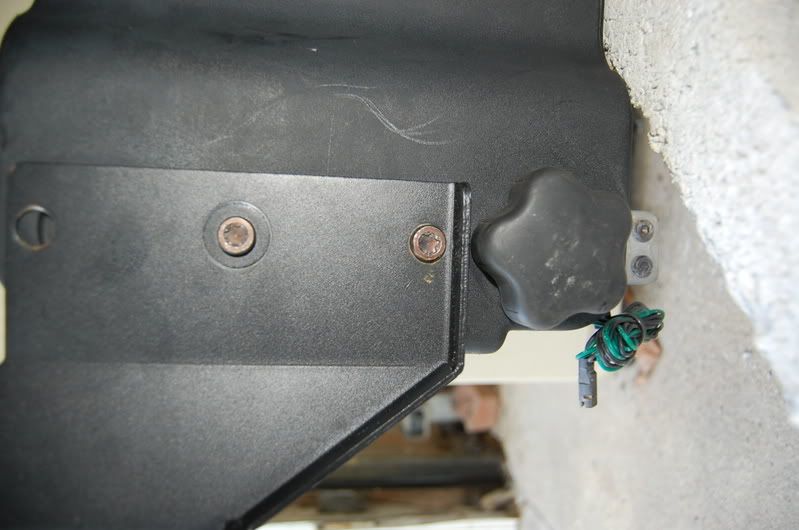 all you need are some basic hand tools & a drill. you probaby won't need to measure or use the drill hole guide, but since I hadn't found anyone that's done this I wanted to be sure it'd work: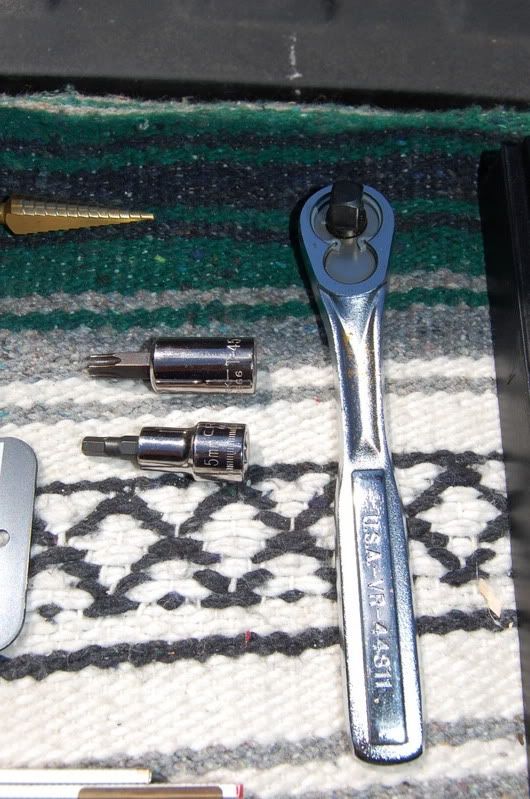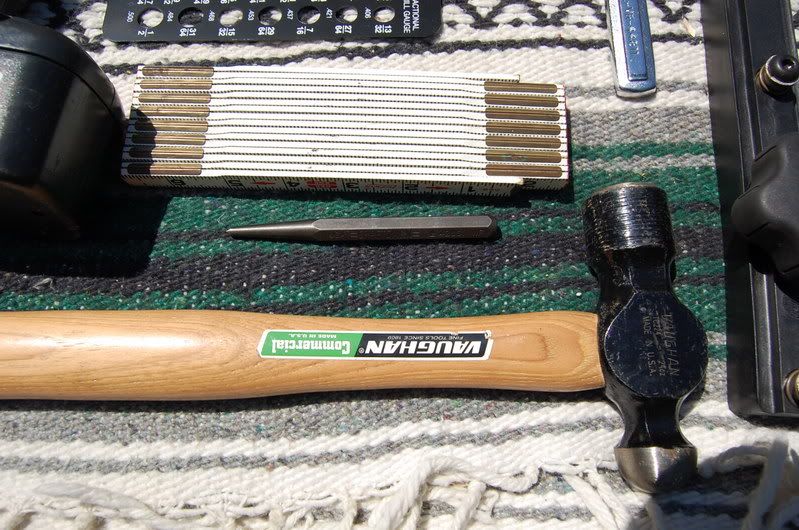 here's how it ended up: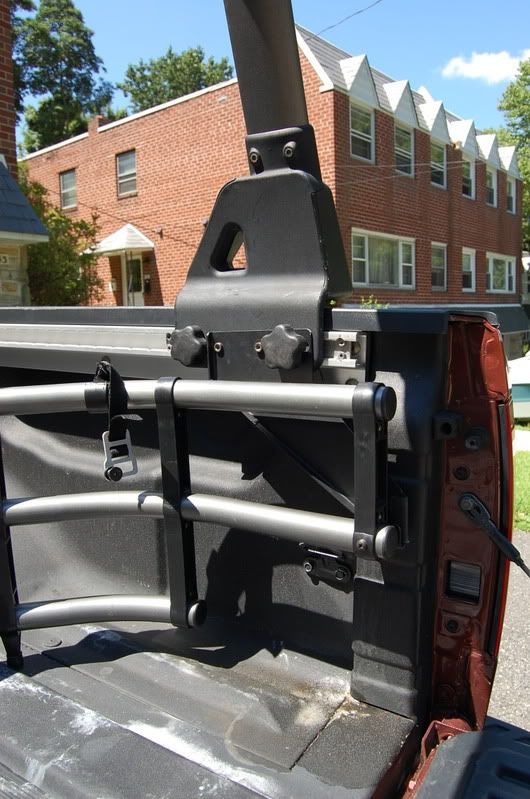 here is the hole i added to the stock extender brackets: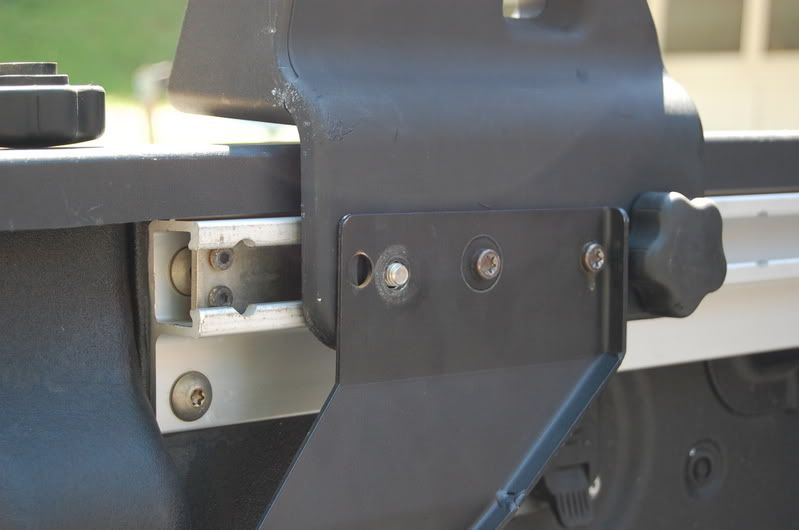 there is a minimal clearance issue that I'll have to address, but it's not bad, just needs a good pull: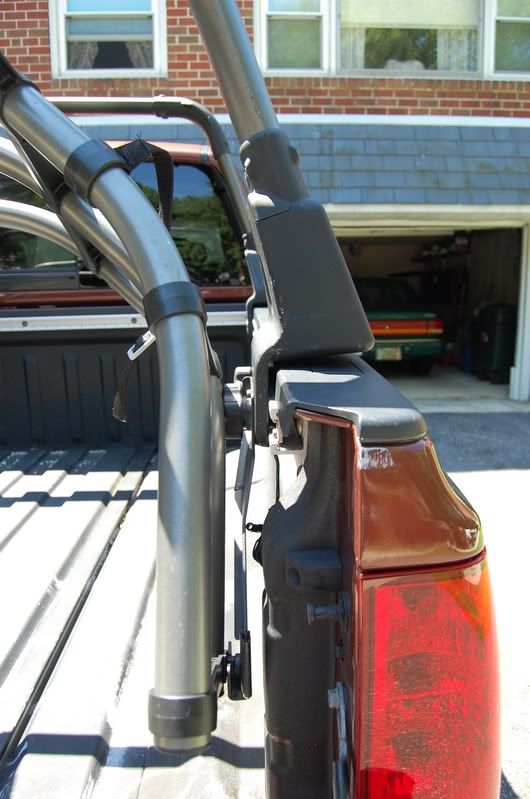 this is a great mod for anyone that is in the same boat. i know a lot of you that have the extender and overhead racks. any questions please ask. i simply lock the tailgate to keep my items where they should be, in my truck. i was really surprised not to find this anywhere. It only took 2 hours, most of that was spent at Sears buying torx bits and a step drill bit. I will probably add some washers and get hex head bolts to really secure it but I just couldn't wait to share.
:cheers:
Tim