Discussion Starter
·
#1
·
Got this kit, Goodridge G-Stop kit from here:
Goodridge G-Stop Brakeline Kit
Nissan Titan 2004+ VDC. Part # 22118 (6 line)
Here is the kit:
Tools needed:
Hammer
Flat head screwdriver
Vice grips
Torque wrenches ½ and 3/8 " drive
Line wrenches (10 &12 mm)
Flare nut Crow foot socket fittings (10 & 12 mm) to torque your banjo bolts and flare nuts
Small bucket to catch brake fluid
A lot of towels, rags
Patience
Beer
An able body assistant to help bleed your brake lines and hand you tools / beer.
We started with the right rear wheel. Removed the wheel and spare and did this side first. Then put the wheel back on and removed the left rear wheel. After that was able to install the front lines without removing the front wheels. You gotta be nimble and with the wheel turned left/right etc. it can be done.

The flare nuts and banjo fittings are torque to 12 ft lbs. I wish I did a step by step but here are the pics with descriptions. Sorry for the lack of documentation
Rear lines before:
After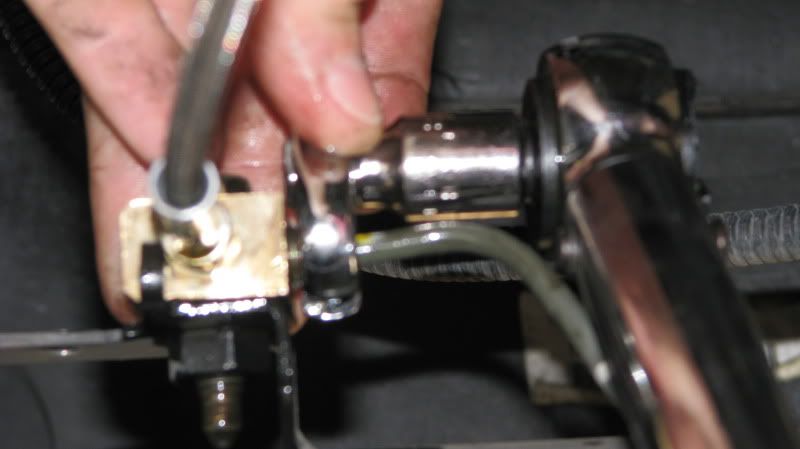 12 ft lbs of torque
The fronts, much easier than the rears.
Flat head screwdriver used to pop off the retaining clips from the brake lines. We used the oem clips instead of the ones from the kit. No real difference. Also, make sure you use the new copper washers from the kit on the banjo fittings. Don't re-use the oem washers.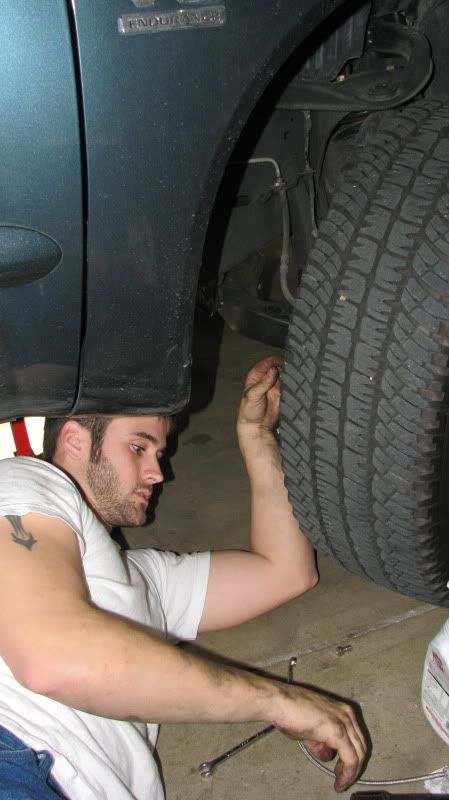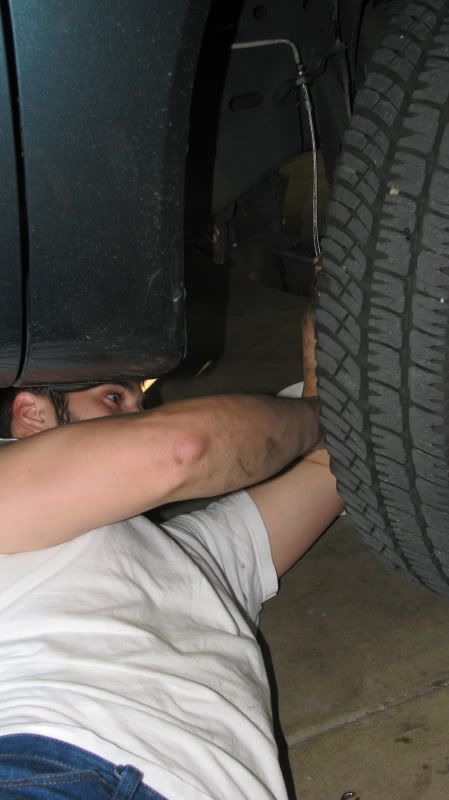 "Brake time"
Done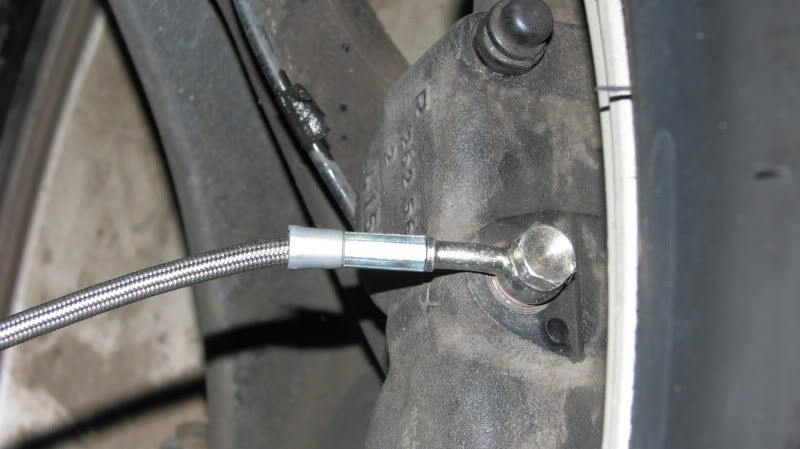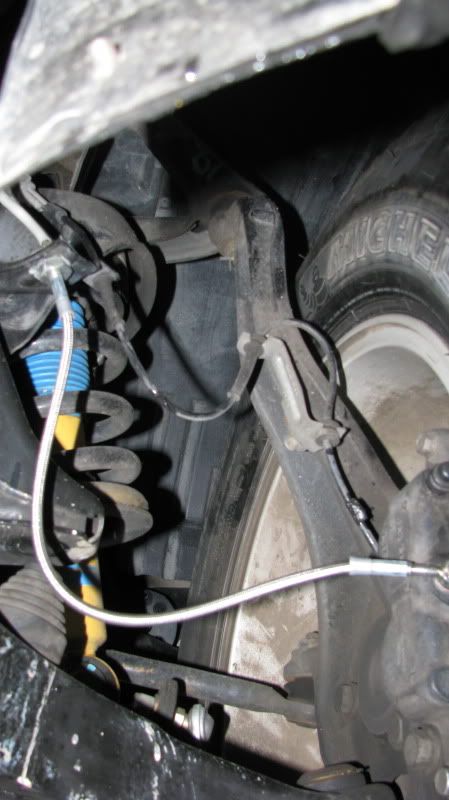 OEM parts..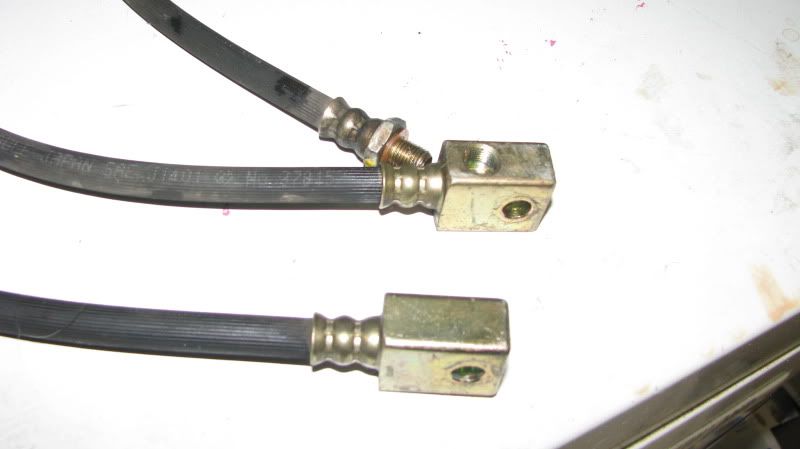 Daniel driving to Poway, my son drove me home. I was a little too… uh, tired.
Over all I am very pleased. It took bleeding the brakes RR, RL, RF, LF….. 4 times to get all the air out and a whole bottle of Dot 3 brake fluid. They are MUCH more firm. Not as dramatic as I expected but much more peddle at the top. Stillen no longer offers the Master Brake cylinder brace for the Titan for some reason. They only offer them for 370Z, and G37's… Oh well I am very pleased. Now on to Frozen slotted rotors and Hawk LTS pads.
Thanks to Daniel (Marine and Wyo-Tech student) I am now confident enough to help anyone with this install and confident enough to do my own rotors/pads.
I know this is not a very detailed how-to but Daniel was on vacation and was gracious enough to spend a day with me. Had I done a full how-to Dan would have been here a lot longer.
If you ever have a chance to meet a friend like Daniel I suggest you do. Thanks Brotha! BTW, the guy in the install pics is not me. Its Daniel. He has an 05 SE 4x w/ locker, 3" body lift and 8" CST lift, runnin 38's, etc....