Discussion Starter
•
#1
•
I've been having an intermittent cold weather issue where my truck won't respond to my fob if I have it running cold mornings for a warm up.
I've had a new antenna module laying around for months because I live in the frozen tundra... and **** installing that during winter lol
We've had unseasonably warm weather so I finally decided to tackle it. I started off with removing my battery terminals just because, good habit with electronics. they were a mess with corrosion anyway.
BAM!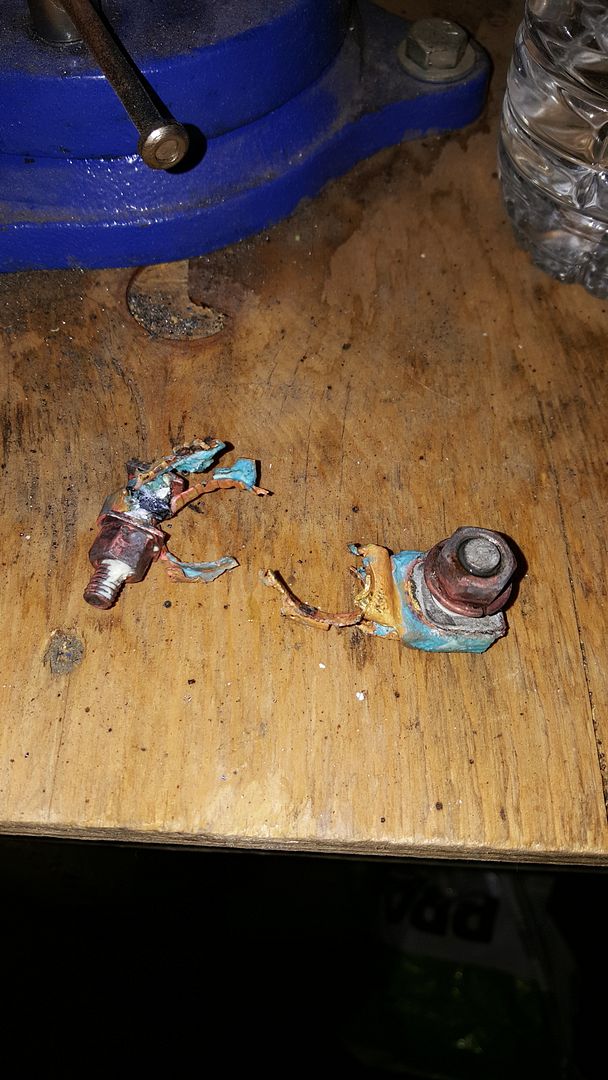 I should have replaced that years ago when I saw what a flimsy piece of **** Nissan used for the batt terminal.
just my luck to snap it 3 minutes before every parts store in the city simultaneously closes on a Sunday. Don't be like me.... Lol.
I don't even know if I fixed it!