.


Tired of feeling short? Your Rear END gets a raise but you're STILL not long enough?? Get laughed at cause you don't fit in?

OFF Road Warehouse took the guess work on figuring out which Bilstein 5125's will fit your Lifted Rear.

Bilstein 5100's are only good for 0-1" lift so when you are past your limit. This applies to BOTH 4x2 & 4x4 Rear Lifts

Perfect for the Bracket Lift kits such as ProComp, Fabtech, CST & RCX with 2" or larger Block kits.

Why upgrade to the Bilstein 5125's? Longer length to match your block kit, & slightly stiffer if not better valving than the 5100's.

Bilstein 5125's come with 1/2 sleeves, Our kit comes with an upgraded Poly Urethane Bushing (which helps for shock deflection) & a matching 4130 Chromoly Sleeve to fit your 9/16" OEM bolts to help you GAIN 20 more miles per gallon (NOT REALLY).



These are VERY EASY TO INSTALL which simple hand tools!

PLENTY IN STOCK and Ready to SHIP!​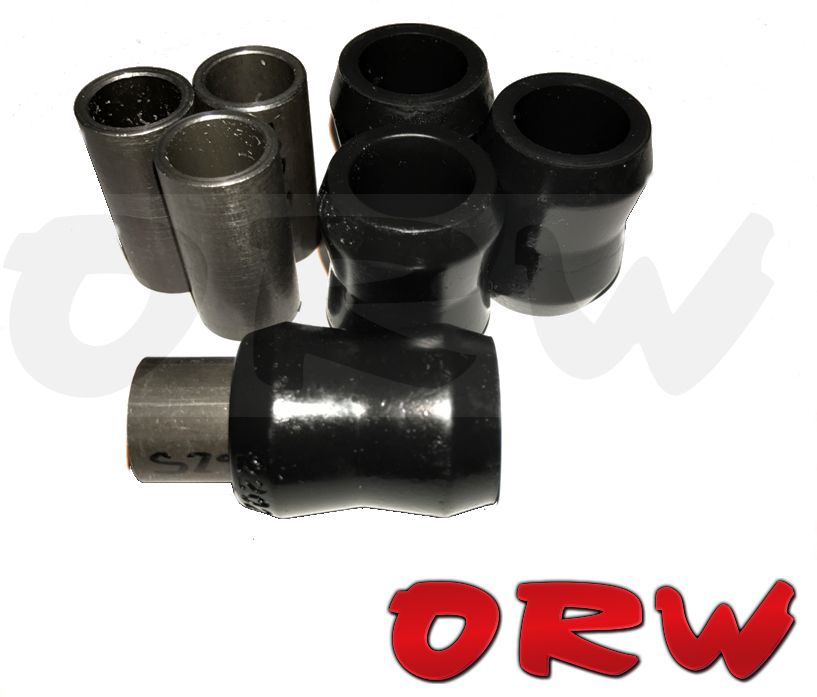 Fits ALL 2004-2015 Nissan Titan
4x2 with 2" Rear Lift
4x4 with 2" Rear Lift
4x2 & 4x4 with 3-6" Rear Lift​
Bilstein 5125/Combo Kit $185.00/shipped!!



PM or Email me for more details!!​