UPDATE: pics on page 6
***************************************************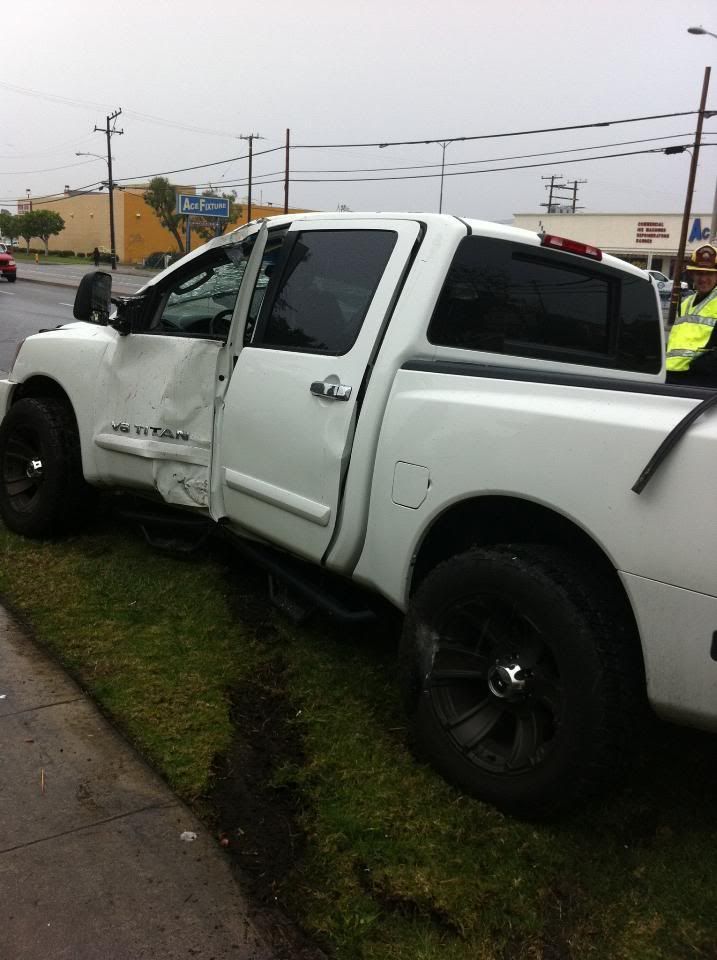 i wasn't driving.
i let my cousin borrow my truck to help his mother in law move out.
he went to work this morning and told his younger bro-in-law to take it just a few miles back to his house. he lost control and hit a pole. it's been raining. i've expressed concern over the nitto's in wet weather before; i've lost traction several times from a dead stop, especially when it's tuned w/ the gobs of torque it's capable of. my cousin thinks he was driving way too fast, and as you can see he hit pretty hard. police said he skid about 270ft. i should have reprogrammed to the economy tune. hindsight is 20/20 right...
the kid is shaken up and has a few cuts from the window breaking but so far is ok. i'm sure he'll be feeling it tomorrow. i hope he's insured, especially since he hit public property.
anyone wanna take a guess as to how much this is gonna be? :teethmast if need be, my insurance will completely cover it (no doubt the kid will take care of the $500 deductible).
i haven't even seen the truck yet, all i have is this pic.