Discussion Starter
•
#1
•
Just got back today from camping out this weekend and trying out the new Truck tent that the wife bought from
www.tentsfortrucks.com
. I wanna say that this tent is pretty sweet. It happens to be a bit more conveniant IMO since you dont have to worry about lumpy or uneaven ground or water on the ground in case of rain. For about $150 ish I think this tent is better than the one Nissan sells for the Titan since it's a bitt taller, has more ventalation, comes with an awning, and has a sleeve on the back so you can reach through your rear truck window to grab something without getting out of the tent. Pretty sweet.
Here's some pics of uor fit-test before the actual camp out. What do you think?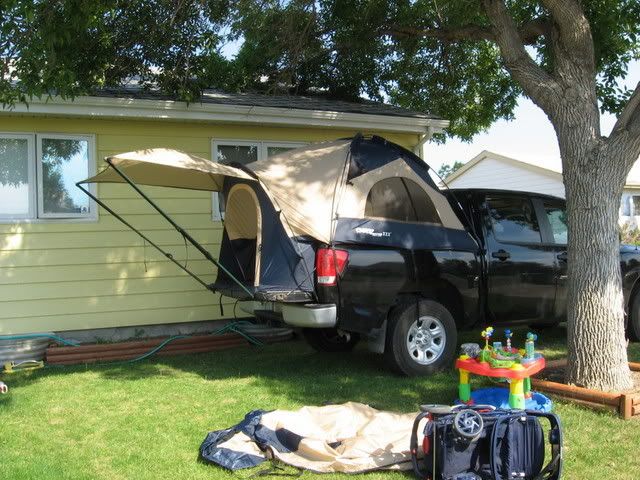 My wife approves. ......she is such a dork! lol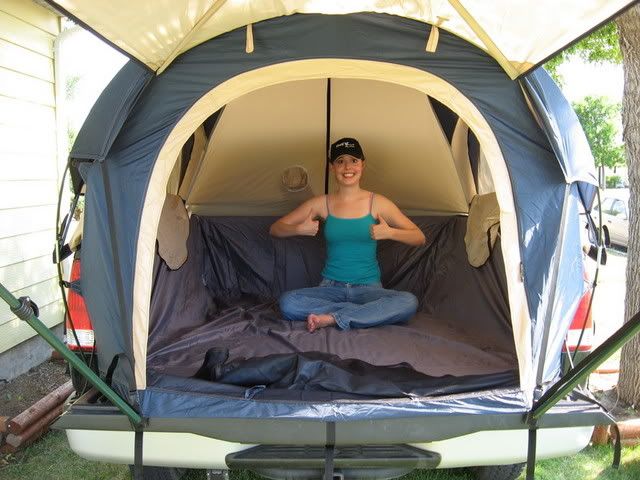 What do y'all think?
TIP: Sliding a peice of cardboad under the tent fabric on the tailgate is a LOT easier on the knees when getting in and out of the tent.