Okay, I recently installed my AVIC-D3 navigation. I read many post where people hated the fitment of the Scosche kit and the Metra dash kit is pricey....
I went to my local CAR TOYS and the titan metra kit was 90 bucks! the Xterra kit was 16 bucks....bestbuy, anywhere should have these kits in stock...
Since I already had the Pioneer AVIC-D3 installed in my SE dash, I figured the Xterra trim would hide the gap perfect and it did!! :redblob"
I read where most people just live with the gap and never buy any trim kit at all.........I figured I would try this and it worked!
This is my dash: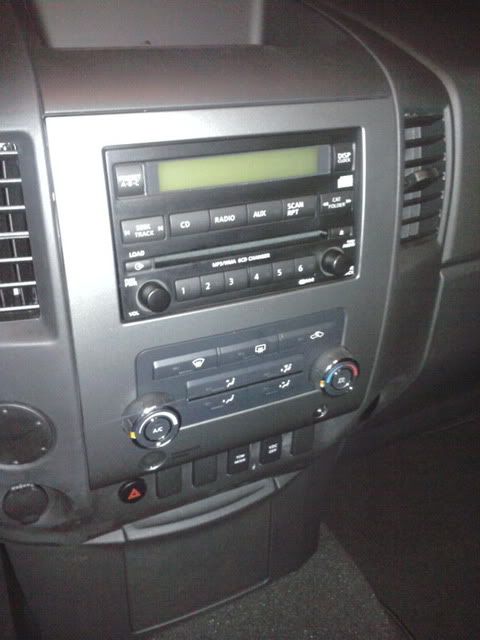 I then just purchased the cheap $16 dollar Metra 2nd gen (2005+) Nissan Xterra dash kit and used the double din little trim piece only.
The kit comes with a single din and cubby hole piece as well, just toss that since its not needed.
I used this piece circled, and cut off the two ears shown: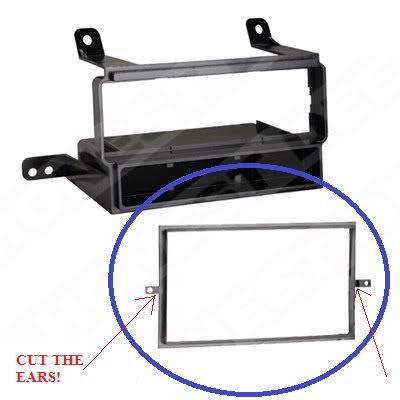 Finished product with Xterra trim piece: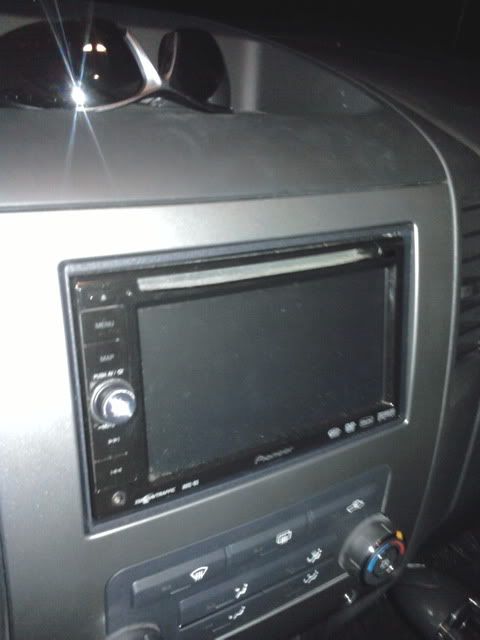 Aside from the Xterra kit, im sure others may work, but the Xterra kit works great.
I will update later, i did have to mount the AVIC-d3 on the top holes, thus dropping the D3 down a few millimieters to make it center in my SE dash.
I used NO spacers when mounting the D3 to the dash, all my rear wires fit no problem..
See my original AVIC-D3 questions thread here:
http://www.titantalk.com/forums/tit...d3-install-what-i-got-figured-out-so-far.html
-J